Rufus M. Rose House
Introduction
The Rufus M. Rose House is the last Victorian-era home remaining on Peachtree Street. It was built by Rufus M. Rose, a prominent figure in Atlanta's history in the 19th and early 20th centuries. Rose was a trained physician and founder of the distillery, R.M. Rose Co. He created and patented the Four Roses whiskey, which remains a popular brand today. The house has suffered from neglect and vandalism in recent years but as of 2017 it is currently being renovated by Atlanta native Liliana Bakhtiari, the daughter of the owner, Gholam Bakhtiari. It was added to the National Register of Historic Places in 1977.
Images
The Rufus M. Rose House is the oldest residential structure on Peachtree Street. Its namesake founded R.M. Rose Company, a distillery that would produce the now famous Four Roses brand of whiskey.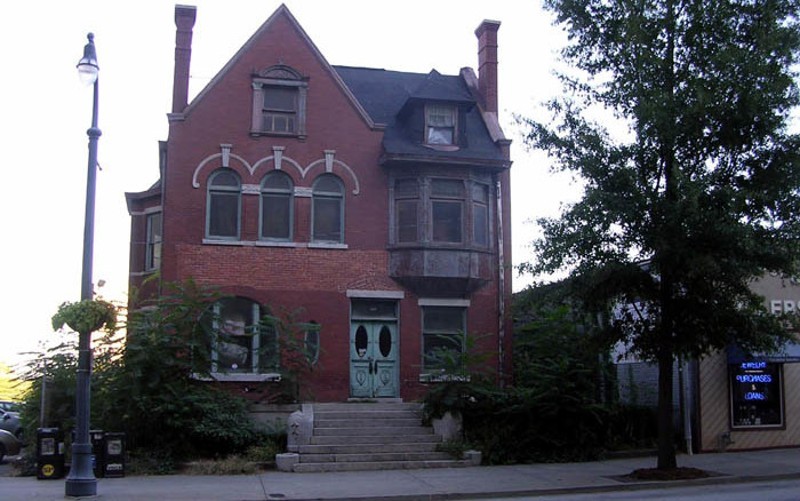 Backstory and Context
Rufus M. Rose was born in 1836 in Connecticut and made his way to New York City where he entered the drug business on Long Island. He then studied medicine and traveled to Hawkinsville in the 1850s to work in his uncle's drugstore. He served in the Confederate Army and as a doctor during the Civil War. He moved to Atlanta after the war in 1867 and it was at this point he founded R.M. Rose Company, which soon became famous for producing an excellent quality whiskey. The company was forced to move to Tennessee in 1907 when Georgia became a dry state. Rose passed away in 1910.

The family remained in the house until 1921, after which it became a private residence, rooming house, office space for the Fulton County Relief Administration, once more a private residence, then becoming a museum in 1945 called Atlanta Museum. The museum housed the strange collection of collector James H. Elliott, Sr. On display were many items of note including a Japanese Zero plane and furniture belonging to Margaret Mitchell, the author of Gone With the Wind. The museum closed in 1998 and the house became the headquarters of the Atlanta Preservation Center from 1999-2001. It has remained vacant ever since, though is now being renovated.
Sources
Block, Jenny. "Here's What Happens When A Brown, Queer Woman Runs For Office In The South." Huffington Post. June 19, 2017. https://www.huffingtonpost.com/entry/heres-what-happens-when-a-brown-queer-woman-runs_us_59474fa9e4b...

Mary Gene E. Elliott & Elizabeth Z. Macgregor. "Rufus M. Rose House." National Park Service - National Register of Historic Places Nomination Form. September 20, 1977. https://npgallery.nps.gov/GetAsset/a790bde3-899c-44c9-a366-511f9a14dc94.

"Rufus M. Rose House." City of Atlanta - Department of City Planning. Accessed October 7, 2017. https://npgallery.nps.gov/GetAsset/a790bde3-899c-44c9-a366-511f9a14dc94.

"Rufus M. Rose House." Atlanta Preservation Commission. Accessed October 7, 2017. http://www.atlantapreservationcenter.com/place_detail?id=23&pt=1&year=all.

Photo: Atlanta Preservation Center, via AJC.com
http://www.ajc.com/classifieds/homes/these-are-the-oldest-mansions-atlanta/w570cdHElp8Iegst49cKII/