AK Steel- Ashland
Introduction
AK Steel, originally the ARMCO Corporation, was opened for operation in October of 1923 and was one of the fastest growing and highest producing steel mills in the nation. After issues with management, spending, and backed up bank loans, ARMCO was forced to sell Ashland Works Mill to Kawasaki Steel of Japan in 1994.
Images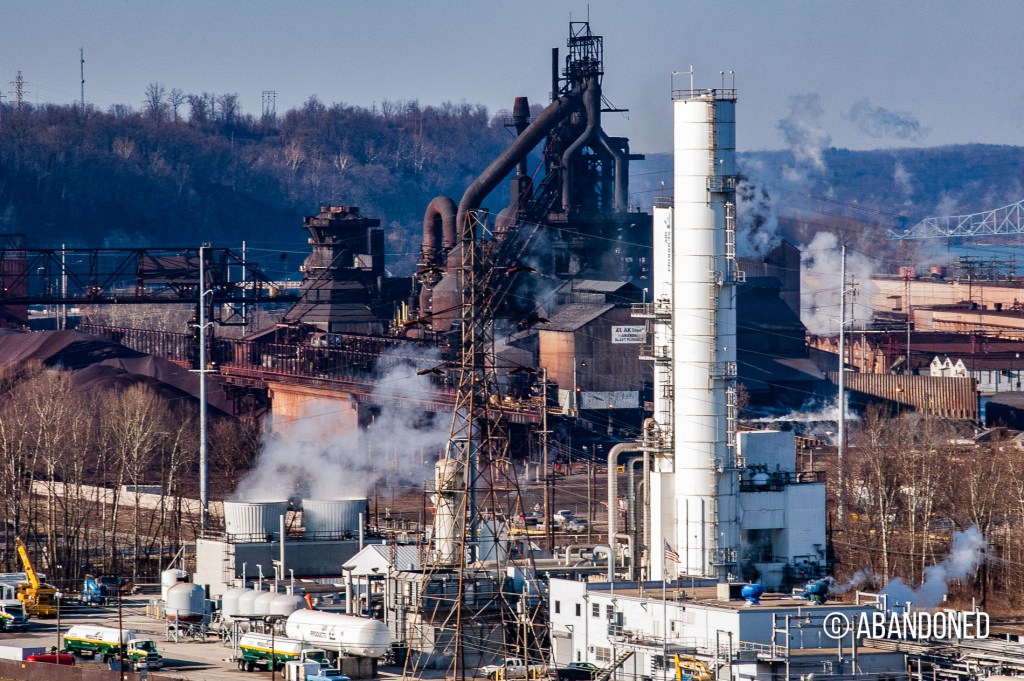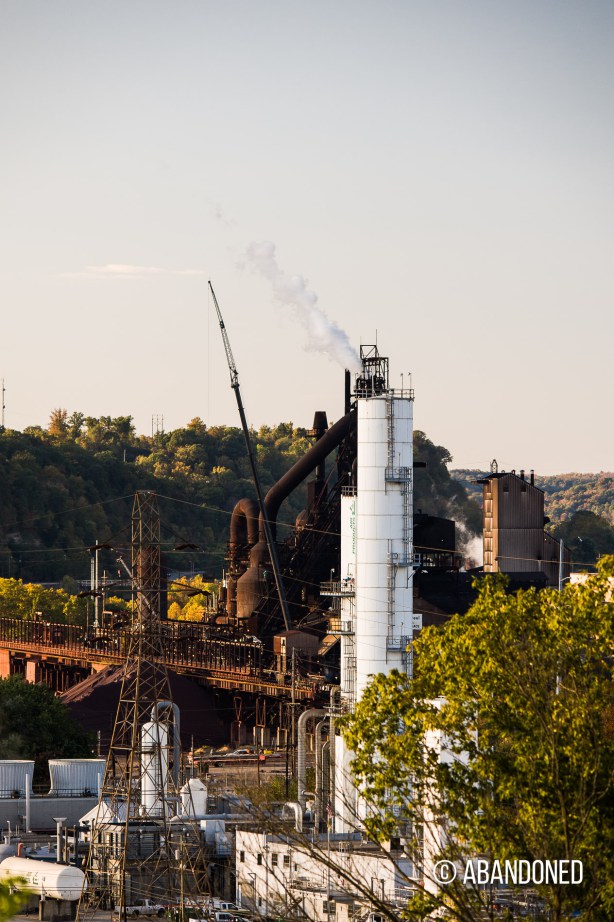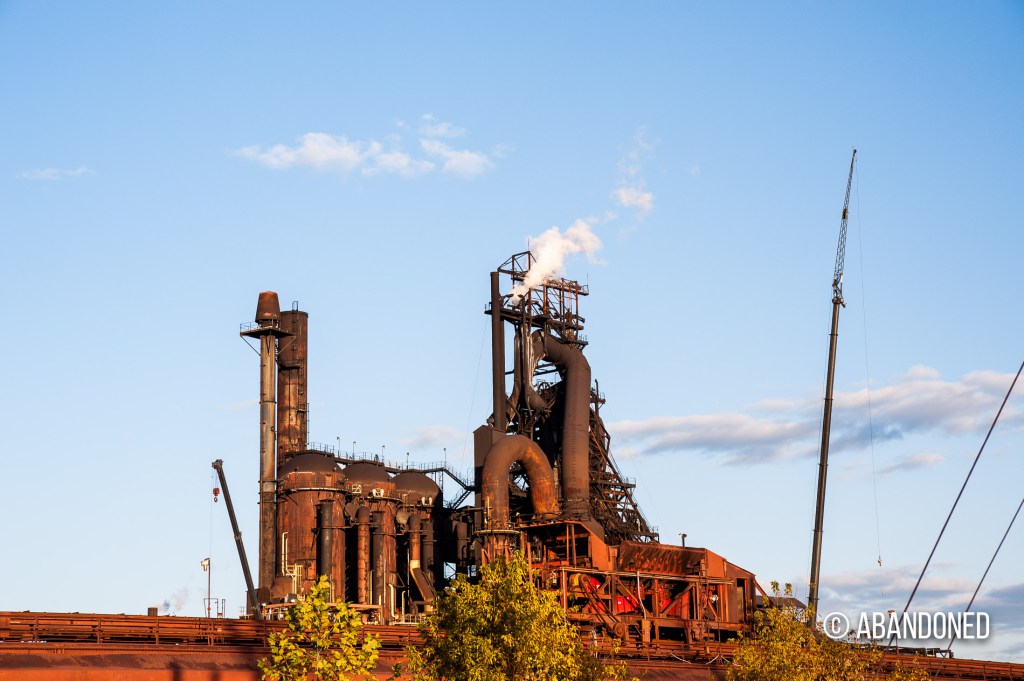 Backstory and Context
In 1923, the president of the American Rolling Mill Company, or ARMCO, Corporation established the Ashland, Kentucky Plant, which quickly grew by acquiring more land, other mills, and blast furnaces to make operations more efficient. On October 19, 1923, the American Rolling Mill Ashland Works opened. ARMCO employed 3600 works and was known for having the first continuous rolling method for steel sheet production in the U.S. The mill also included two pig-iron blast furnaces, a basic oxygen furnace, a coating line, a coke facility and a hot strip all on its combined 700-acre property.
A few years later, ARMCO acquired The Ashland Culvert Works company and The American Rolling Mill Drainage and Metal Products Company, giving Ashland Works 7,500 employed workers in the Ashland area by 1938. On March 12, 1941, the Bellefonte furnace, the 96th blast furnace in the Hanging Rock region to be built, was opened at a cost of $5 million. The Bellefonte furnace had a 25-foot hearth and could produce 1,000 tons of steel per day until it was increased to almost 29 feet and could produce nearly 2,600 tons of steel per day.
In May of 1989, the current owner of Ashland Works, Kawasaki Steel of Japan, bought 40% of the company. ARMCO was forced to sell due to becoming one of the worst performing steel mills by 1992 and a $700 million debt from bank loans that had a due date in 1995. Because of this debt, ARMCO was forced to sell the rest of Ashland works to Kawasaki Steel of Japan in 1994, and the company was later renamed AK steel, as it remains today.
Sources
http://migration.kentucky.gov/kyhs/hmdb/MarkerSearch.aspx?mode=All
http://abandonedonline.net/locations/industry/ak-steel-ashland-works/
http://daveayers.com/Modeling/AshlandSteel.htm

Additional Information