William D. Roberts House
Introduction
The William D. Roberts home was built in Provo in 1875. Roberts was a prominent businessman as well as a leader in the Church of Jesus Christ of Latter-Day Saints (LDS). His home is considered one of the best-preserved examples of a Greek Revival home in the city. It was added to the National Register of Historic Places in 1984.
Images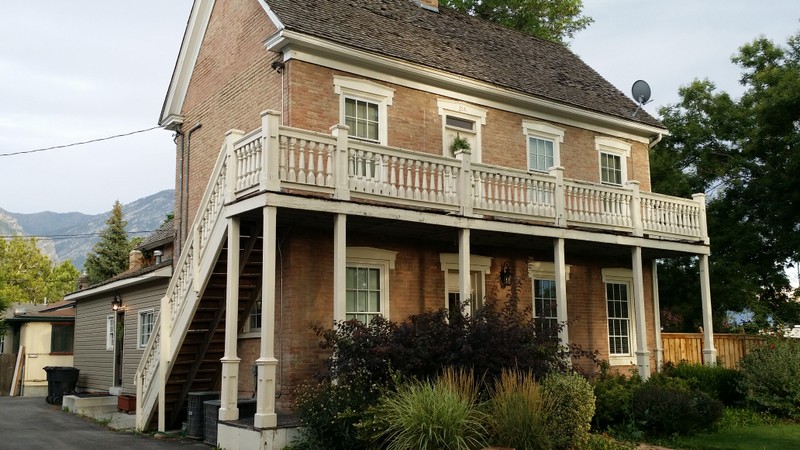 Backstory and Context
Born in Illinois in 1835, William Roberts moved with his family to Provo when he was a teenager. There, he joined the Church of Jesus Christ of Latter-Day Saints (LDS Church) and completed missions in California and Great Britain. For the rest of his life, Roberts was heavily involved in the LDS Church.

In Provo, Roberts engaged in a number of business as well as civic pursuits. Roberts was among a number of men commissioned by a federal marshal to apprehend Chief Tintic and his men, who were engaged in a campaign of harassment against settlers in the area. They pursued Tintic and his men into the Rush Valley but were unable to capture them.

Roberts was also involved in the rescue of some of the pioneers who were a part of the Mormon handcart tragedy. From 1856 to 1860, thousands of Mormon pioneers from the North and the Midwest pulling their belongings and their families in handcarts. It was a long and difficult journey under the best of circumstances, but in October of 1856, some of the pioneers became trapped by snow in Wyoming. Roberts was in the party which brought out the last of the survivors.

Roberts engaged in numerous business and civic pursuits in Provo. He built two brick homes in the city, one of which was his home and another which functioned as a hotel. He was successful in mining as well as in the lumber business. He owned numerous orchards and vineyards.

From 1878 to 1881, Roberts served on the city council, then as alderman. He was also the first postmaster for the state of Utah. Apparently a man of many interests and talents, Roberts was a member of Utah County's first brass band.
Sources
Accessed November 10, 2017. https://npgallery.nps.gov/pdfhost/docs/NRHP/Text/84002430.pdf.