Fort Condé
Introduction
Fort Condé, or Fort Carlota under Spanish Rule, and Fort Charlotte under British and American rule, is a replica of the original French Fort Condé built in 1720. Visitors of the fort are able to learn about the people who colonized early Mobile, Alabama and look through historical artifacts of Native Americans and Europeans, who played key roles in the evolution of the city. The fort was later added to the National Register of Historic Places in 1969.
Images
Aerial view of the partially reconstructed Fort Condé, which was originally built in 1720.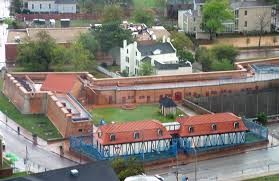 The Fort Condé Inn located in Mobile, Alabama.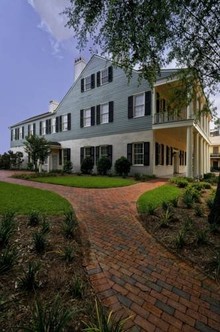 Updated exterior view of the Fort Condé replica museum.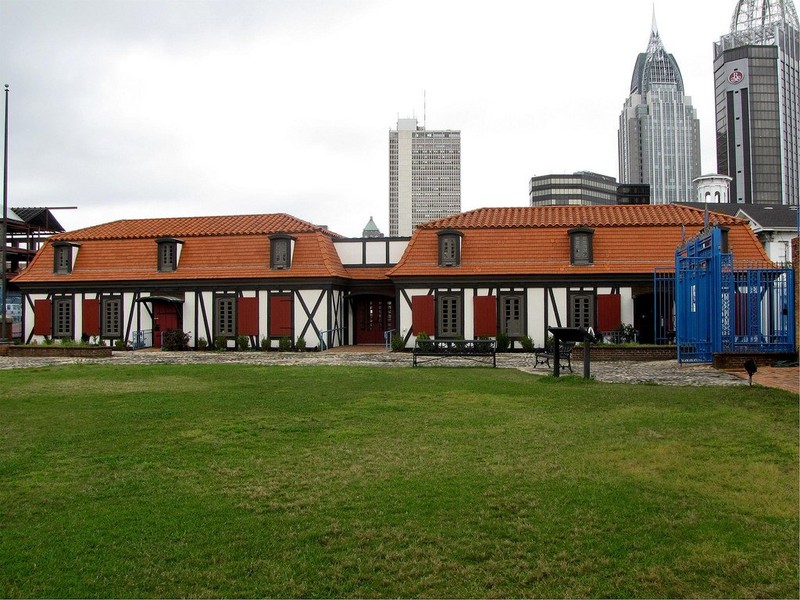 Backstory and Context
Originally founded in 1702 at 27-Mile Bluff up river, Mobile was relocated in 1711 to the current site where a temporary wooden stockade fort was constructed to protect the town. It was named Fort Louis after the old fort up river. In 1723, construction of a new brick fort with a stone foundation began. This fort was later renamed Fort Condé in honor of Louis Henri de Bourbon, Duke of Bourbon, or Prince of Condé.

Fort Condé protected Mobile and its citizens for nearly 100 years from 1723-1820. It was built by the French as a defense system against British and Spanish attack on the strategic location of Mobile and its Bay, the eastern most part of the Louisiana colony. The military importance of Mobile and Fort Condé was a huge success. The fort and town protected access into the strategic lands between the Mississippi River and the Atlantic colonies along the Alabama and Tombigbee Rivers.

Fort Condé and its surrounding features covered about 11 acres of land. It was built of local brick, stone, earthen dirt walls, and cedar wood. Twenty Black slaves and five white workmen did initial work on the fort. If the full size fort were present today, it would take up large sections of Church, Royal, Government, St. Emanuel, and Theatre Streets in downtown Mobile.

From 1763 to 1780, England was in possession of Mobile and the fort was renamed Fort Charlotte in honor of King George III's wife. From 1780 to1813, Spain ruled Mobile and the fort was renamed Fort Carlota. In 1813, Mobile was occupied by United States troops and the fort again named Fort Charlotte.

In 1820, Congress authorized the sale and removal of the fort since it was no longer needed for defense. City funds paid for the demolition to make way for new streets and construction built towards the river and southward. By late 1823, most above ground traces of Mobile's fort dimished.

The current Fort Condé, about 1/3 of the original fort recreated in 4/5-scale, opened on July 4, 1976 as part of Mobile's United States bicentennial celebration. Interactive exhibits allow visitors the opportunity to learn of early Mobile history. Several artifacts were recovered from the original fort. The museum offers a barracks room, jail cell, a cannon, and ammunition. Replicas of tools are found in the museum to show what they were using during this time period.


Sources
"About Fort Conde." History Museum of Mobile. Accessed June 3, 2014. http://www.museumofmobile.com/fort-conde.

Kirkland, Jacqlyn. Fort Conde. Encyclopedia of Alabama. Accessed February 28, 2019. http://www.encyclopediaofalabama.org/article/h-3935.


Additional Information