Milton S. Hershey Statue at Hersheypark
Introduction
Milton Hershey is best known as a chocolatier but he was much more than that. Hershey had a rough start to his candy-making career with two failing businesses before he finally caught a break with his Lancaster caramel company, which made him well over a million dollars. But he had caught taste for something more, starting to make milk chocolate out of his childhood home in Derry Township, PA. In 1905 the Hershey chocolate factory was completed making his chocolate as well known and widespread as it is today. In 1907, he went on to build Hersheypark as a place for his employees to picnic and enjoy the company of their families. Then, in 1909, he and his wife founded a school for orphan boys known now as Milton Hershey School. This was one of his greatest works as he was fulfilling his life's dream to be a philanthropist and give back to the community that he grew up in.
Images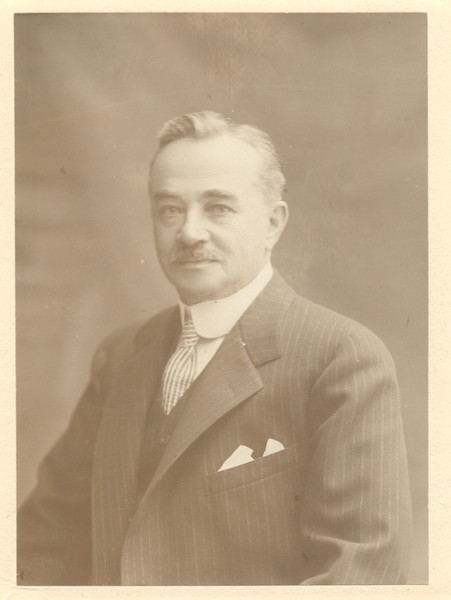 Milton Hershey feeding an elephant at the Hersheypark Zoo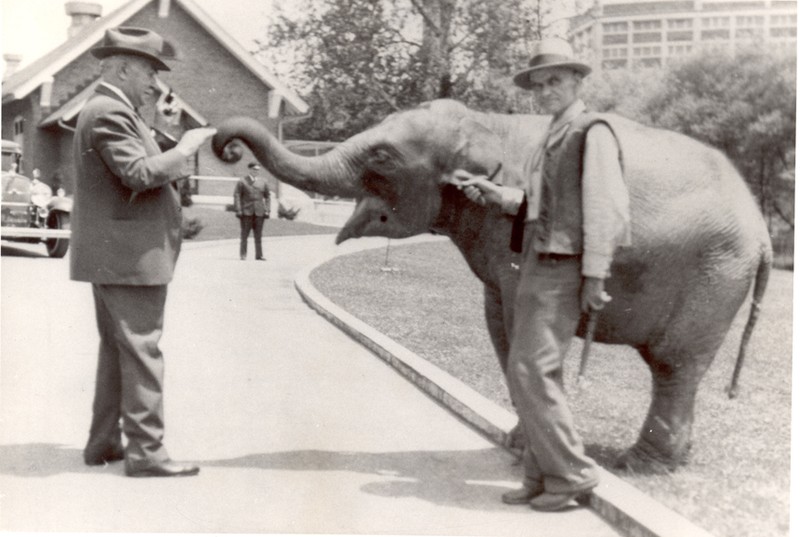 Statue erected in his honor in Hersheypark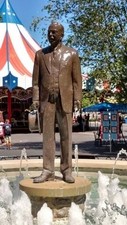 Historical Marker by the statue of Milton Hershey in Hersheypark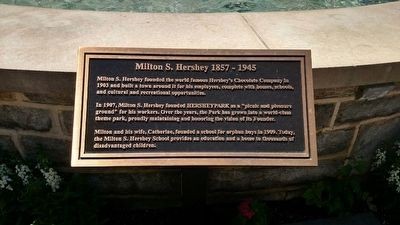 Backstory and Context
Milton Snavely Hershey better known as Milton S. Hershey is known now for his amazing milk chocolate and the amusement park that he built. He grew up between Derry township and Lancaster county Pennsylvania and attended seven different schools throughout his childhood, however he didn't receive good formal schooling as it was so sporadic. When he was fourteen years old his father, Henry Hershey, hired him to work at his newspaper firm but he hated the work and soon got himself fired. Shortly after, his mother got him an apprenticeship with Joseph Royer, a candy and ice cream maker on King Street in Lancaster, Pennsylvania. This is where he learned the basics of candy making.
In 1876, after training and working with Royer for four years, Milton moved to Philadelphia where the Centennial Exposition, the United States' first World's Fair, was taking place. There Hershey started a confectionery business. His mother and his Aunt Martha came to Philadelphia to help him, But not matter how hard they all worked, Milton was never able to generate enough cash flow to make the business a success. After six years of hard work, Milton Hershey's first business went bankrupt in 1882.Then, in 1882 Milton Hershey followed his father's advice and went to seek his fortune in Denver. Milton Hershey didn't believe he could start a successful candy business without financial help. So instead of starting a new business Hershey found work with a local confectioner. Working for this man is where he learned a trick that would be the key to his future success. The Denver confectioner taught Hershey how to make caramels with fresh milk. He left Denver with this new idea and traveled the US before he was drawn to New York City in 1883. There he started a second business. While this business enjoyed some initial success, it also failed by 1886.
After this business failed he moved back to Lancaster, leaving unable to afford to even have his possessions shipped with him. Fortunately, one of his former employees from the Philadelphia shop came to his aid, storing his things and paying the shipping fees for his items to be sent back to Lancaster. With the help of his mon and aunt he started manufacturing Hershey's "Crystal A" caramels, a "melt in your mouth" candy made with fresh milk. His first large order was from a British candy importer and with the help of a bank loan he completed the order and by 1894 Milton Hershey was considered one of Lancaster's most substantial citizens.
He bought his first two pieces of German chocolate-making machinery at the 1893 World's Columbian Exposition in Chicago. He finally made the Hershey Chocolate Company was established as a subsidiary of the Lancaster Caramel Company in February 1894. In the early 1900's he sold his caramel company for $1 million and moved on to chocolate production. He soon realized he needed a larger place to produce his chocolate. After looking for a place to build a factory in New York, New Jersey and Maryland he found that Derry township was where he wanted it to be. He started construction of the chocolate factory in 1903 and it was completed by 1905. He soon started producing a larger amount of chocolate that people loved and started turning out a large profit.
Milton Hershey used his chocolate fortune to primarily benefit two projects: the town of Hershey and his Hershey Industrial School for orphan boys. The School's Deed of Trust stipulated that: "All orphans admitted to the School shall be fed with plain, wholesome food; plainly, neatly, and comfortable clothed, without distinctive dress; and fitly lodged. Due regard shall be paid to their health; their physical training shall be attended to, and they shall have suitable and proper exercise and recreation. They shall be instructed in the several branches of a sound education . . . The main object in view is to train young men to useful trades and occupations, so that they can earn their own livelihood."
Inspiring the establishment of the school was Milton Hershey's own childhood memories of hard times and his hope that he could spare some children the pains he had experienced. In 1918, following his wife's death in 1915, Milton Hershey gifted the School's trust fund with his entire fortune, his ownership of the Hershey Chocolate Company, then valued at $60 million. Characteristically, the gift was not made public until 1923. Milton Hershey died on October 13, 1945 leaving behind a fortune and a legendary brand of chocolate that is known worldwide.
Sources
Hersheypark. Hersheypark website. Accessed November 26, 2017. http://www.hersheypark.com/.

Milton S. Hershey. The Hershey Company. Accessed November 26, 2017. https://www.thehersheycompany.com/en_us/this-is-hershey/milton-hershey.html.

Hershey, Milton Snavely; 1857-1945. Hershey Community Archives. Accessed November 26, 2017. http://www.hersheyarchives.org/essay/details.aspx?EssayId=12.

Wintermantel, Mike. Milton S. Hershey. Historical Marker Database. June 16, 2016. Accessed November 26, 2017. https://www.hmdb.org/marker.asp?marker=95209.


Additional Information