Westport High School (1908-2016)
Introduction
Westport High School was built in 1908 by Charles A. Smith as Kansas City's first high school constructed in the 20th century. The building was completed at a cost of half a million dollars and was regarded as the finest school building in the area for many years. Charles Smith incorporated features that supported Progressive Era characteristics of the time. The architecture within the building provides space and well-ventilated areas for study and other forms of activities. After its construction, the building was expanded in 1964 and 1992. As part of that expansion, the building's auditorium was designed to match the existing appearance and architectural appearance. The Kansas City Public Schools sold the building to Sustainable Development Partners in 2016 and the company plans on re-purposing the building into a multi-use complex.
Images
Westport High School is listed on the National Register of Historical Places and is located near Gillham Park.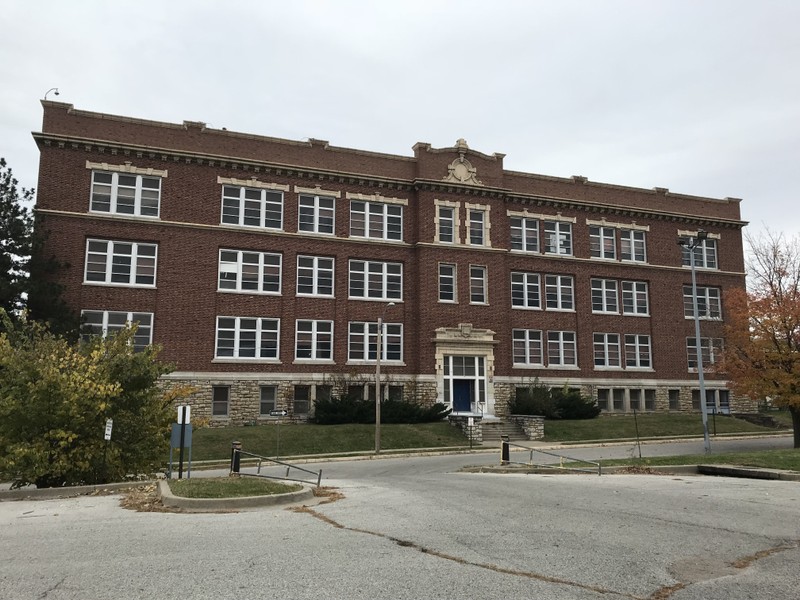 Postcard of Westport High School; Mrs. Sam Ray Postcard Collection (SC58) Kansas City Public Library.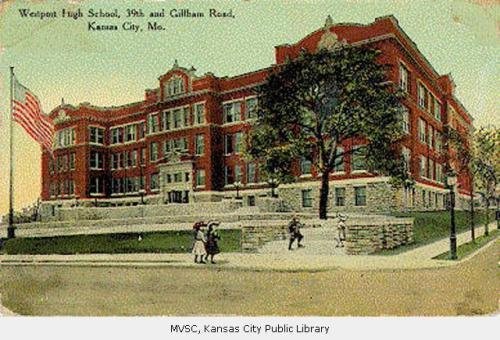 Backstory and Context
The school made headlines at the time or its dedication with sixty modern classrooms and an expansive library and reading room. The school also boasted an auditorium that could hold 1400 and was used for community events such as public lectures as well as theatrical performances by the students. The school also offered a variety of laboratories and workshops where young men were taught manual trades while young women were required to take courses on homemaking.
Sources
Westport High School, National Register of Historic Places Nomination Form, Department of the Interior, accessed 1/24/18 http://dnr.mo.gov/shpo/nps-nr/14001239.pdf
Additional Information