U.S. Army Heritage and Education Center
Introduction
Created in 1999 and reorganized in 2013, the U.S. Army Heritage and Education Center (USAHEC) is the Army's primary historical research facility. Its six branches, Army Heritage Museum, Visitor and Educational Services, Historical Services Division, Military History Institute, U.S. Army War College Library and Operations, provide visitors, scholars, War College students and tourists with a premier research and historical facility. Its archives contain over 15 million items related to the Army from the colonial era to present day, to include one of the largest Civil War photograph collections in the world. Tourists to USAHEC typically enjoy its mile-long Army Heritage Trail and rotating exhibits within its Military History Institute and Visitor and Education Center.
Images
A view of USAHEC's Ridgeway Hall and Visitor and Education Center.

World War I period actors relax in a recreated bunker as visitors look on.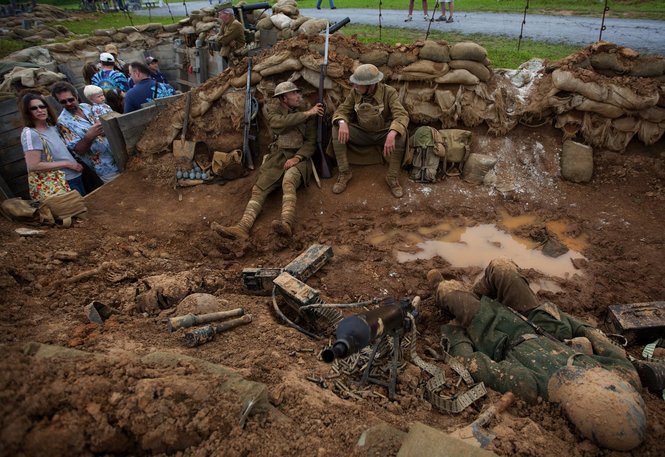 A World War I tank on exhibit within the Army Heritage Museum.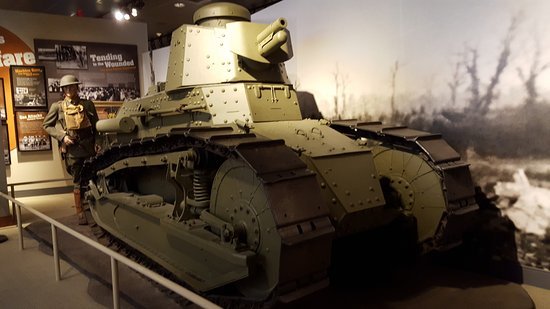 A world War II jeep on display during USAHEC's annual Military Heritage Days.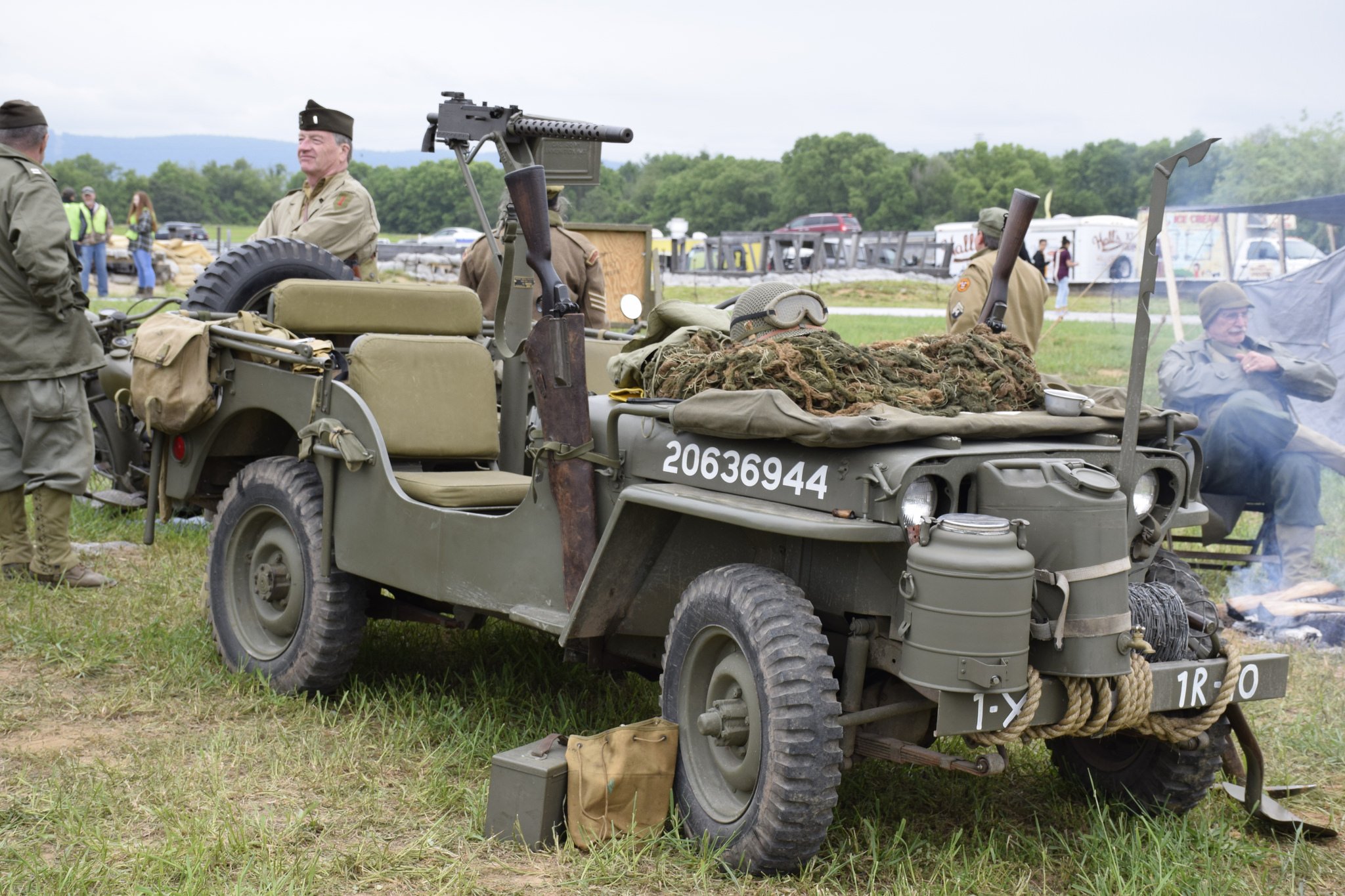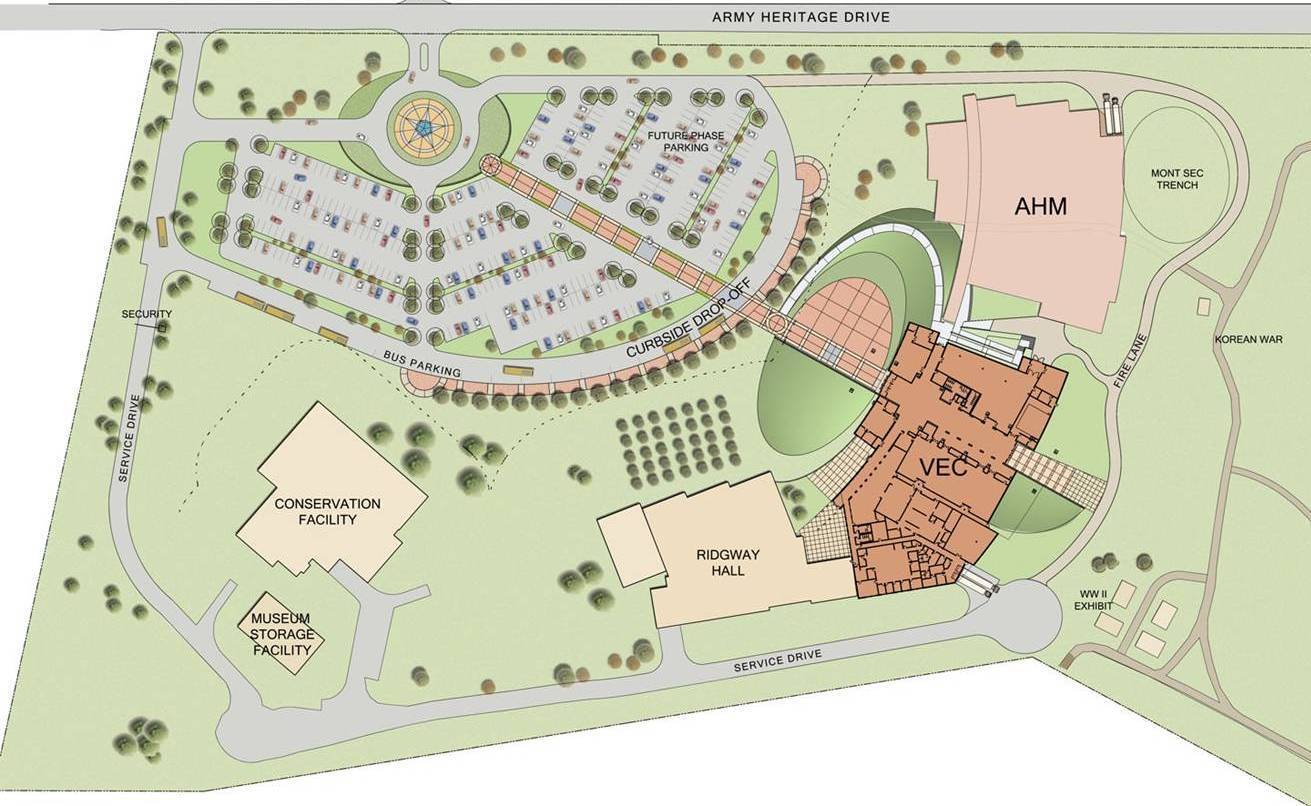 Backstory and Context
The U.S. Army Heritage and Education Center can trace its roots back to 1967 when it was part of the much smaller U.S. Army Military History Institute and known as the Military History Research Collection, a branch of the U.S. Army War College. Its transformation was officially authorized in 1999 by Secretary of the Army, Louis Caldera, and construction of the new facility was approved by his successor, Thomas White. Its primary building, Ridgeway Hall, was completed in 2004. It became the central repository for all unofficial Army historical artifacts and research material that had previously been scattered at various places within Carlisle Barracks.
USAHEC has since grown to cover 56 acres, to include the 66,000 square-foot Ridgeway Hall, named after World War II and Korean War general and former Army Chief of Staff, Matthew Ridgeway. It still serves as USAHEC's primary research facility, is open to the public and contains a reading and research room, small historical displays and the General Omar Bradley Memorial Art Gallery. USAHEC is also home to its one-mile long Army Heritage Trail which winds around its campus and features historical markers and outdoor exhibits. Among those exhibits are a replica Revolutionary War redoubt from the 1781 siege of Yorktown, a World War II induction center, and a Vietnam fire base with two M102 howitzers. The trail was completed in 2005 and continues to expand.
The Visitor and Education Center was completed in 2011 and serves as a welcome and orientation center for visitors. The 7,000 square-foot facility features exhibits from the Spanish-American War through present day operations. Its main exhibit, "The Soldier Experience," permits visitors to take on the role of an Army soldier, dog tags and all, and to view life in the Army from their eyes. It also contains various simulations such as a digital shooting range, a night attack during the Korean War and a simulated parachute drop in to Normandy on D-Day.
Other exhibits rotate on a regular basis and previous ones have included: "Good-Bye Broadway, Hello France – America in the Era of World War I," and "Courage, Commitment and Fear: The American Soldier in the Vietnam War." USAHEC also offers the public numerous educational opportunities through its lecture series, workshops and re-enactments. A previous workshop was entitled, "Research 101: Photographs at the USAHEC," and previous lectures included "The Treaty of Versailles: America and the Unintended Global Consequences of the Peace of 1919." When entering Carlisle Barracks be prepared to show a valid driver's license, vehicle registration and proof of insurance.
Sources
Hames, Jacqueline. "Heritage, education center shows every Army story is important." U.S. Army. November 12, 2015. Accessed December 11, 2017. https://www.army.mil/article/158491/heritage_education_center_shows_every_army_story_is_important
Blank, Barbara. "Army Heritage and Education Center: Individual stories tell the story of the whole." Burg News. December 22, 2012. Accessed December 11, 2017. https://theburgnews.com/home-front/army-heritage-education-center-individual-stories-story
"U.S. Army Heritage and Education Center." Best Things Pennsylvania. October 2017. Accessed December 11, 2017. https://bestthingspa.com/place/us-army-heritage-and-education-center-carlisle-pa.html
Hendricks, Karen. "Telling the U.S. Army's story, one solider at a time." Celebrate Gettysburg. December 29, 2016. Accessed December 11, 2017. http://www.celebrategettysburg.com/u-s-army-heritage-education-center/
Additional Information