Levere Memorial Temple, Sigma Alpha Epsilon
Introduction
Sigma Alpha Epsilon Foundation owns, operates and maintains the Levere Memorial Temple. The structure was built between 1929 and 1930 and serves as a war memorial as well as an administrative building for Sigma Alpha Epsilon Fraternity. The building houses offices and many historical artifacts to Sigma Alpha Epsilon, including the first minutes of the the first meeting.
Images
Levere Memorial Temple is the national headquarter of Sigma Alpha Epsilon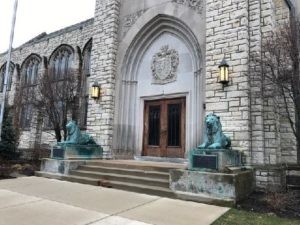 The building includes stained glass windows that tell the history of the fraternity.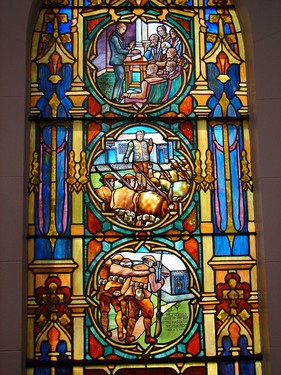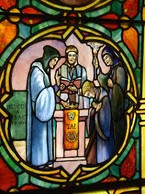 Backstory and Context
Sigma Alpha Epsilon Fraternity was founded March 9, 1856 at the University of Alabama in Tuscaloosa by Noble Leslie Devotie, Nathan Elams Cockrell, Samuel Marion Dennis, John Barratt Rudolph, Abner Edwin Patton, Wade Foster, Thomas Chappell Cook, and John Webb Kerr. The members of the fraternity adopted the plan to construct this building as the organization's national headquarters at their 1920 convention in St. Louis. The building is names in honor of fraternity member William Levere who left $25,000 dollars in his will to the fraternity to be used as they see fit.

Plans for the building were presented at the fraternity annual convention in 1928 in Miami and met with unanimous approval. Ground was broken on June 22, 1929 and the building was dedicated December 28, 1930.
Sources
Walt, Joseph W. The Phoenix. The Fraternity Service Center.


Additional Information