Sojourner Truth Memorial (outside the Ulster County Courthouse)
Introduction
Sojourner Truth, the acclaimed abolitionist, was born in Ulster County, New York, in approximately 1797. She was born Isabella Baumfree, and lived as a slave in the area until 1826, when she escaped. There is a highway marker in the area to honor her walk to freedom and at least one other, in Ohio, to commemorate her most famous speech. The marker outside the Ulster County Courthouse commemorates Truth's successful legal action to gain the freedom of her son.
Images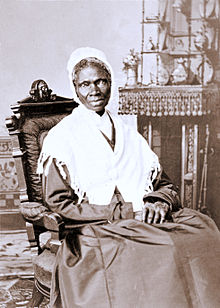 The Sojourner Truth memorial outside the Ulster County Courthouse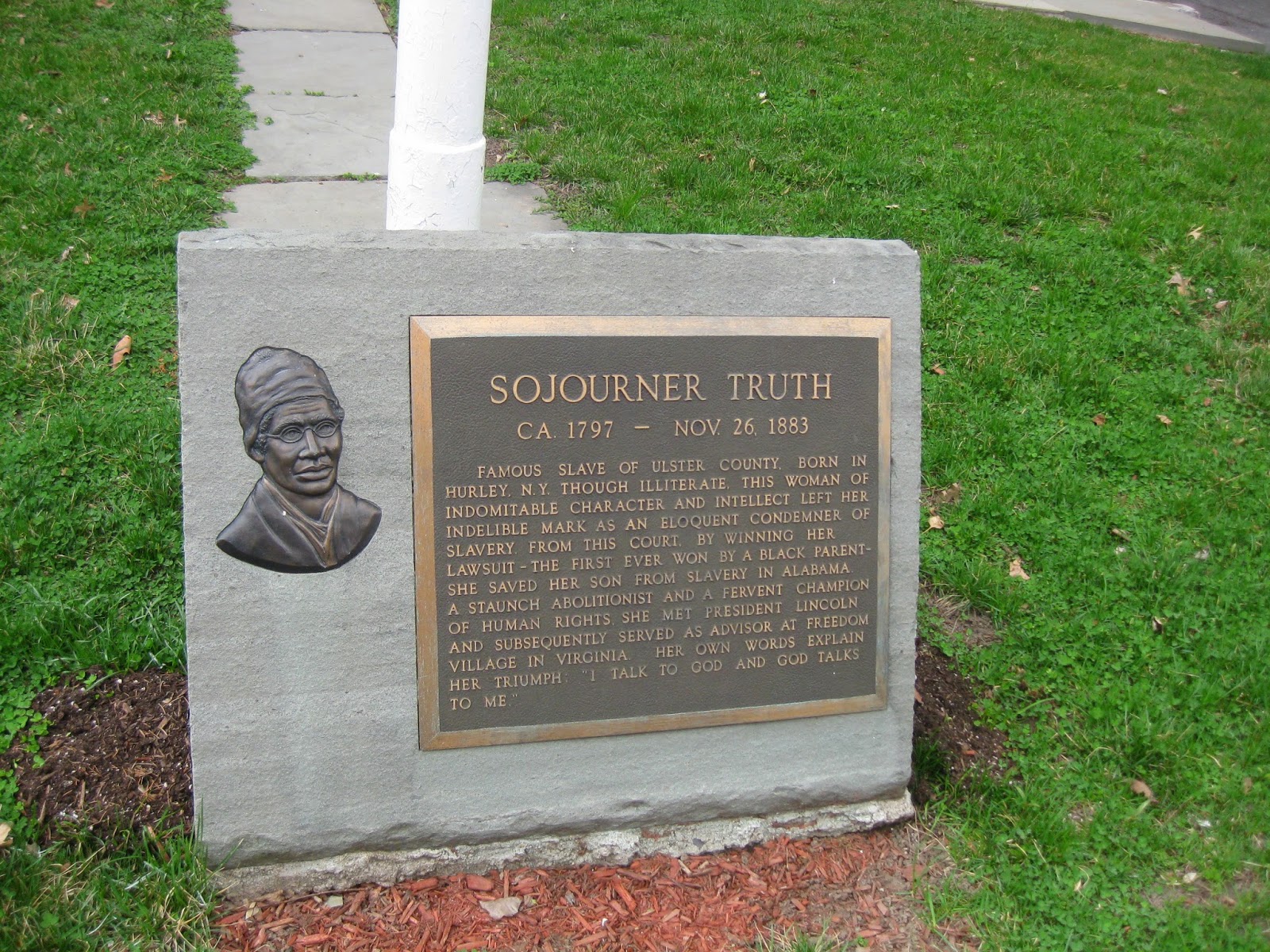 Backstory and Context
Little is known about the early life of Isabella Baumfree, who eventually became the abolitionist known as Sojourner Truth. It is believed that she was born in 1797 in Swartekill in Ulster County. She was sold at the age of nine for the first time and would eventually be sold on two subsequent occasions before escaping to freedom.

Truth walked away from her owner's home carrying her infant daughter in late 1826. Her escape involved walking some twelve miles to the home of the Van Wagenen family, which was opposed to slavery. The family allowed her to stay with them until New York's emancipation law took effect the next year.

In the meantime, Truth's son, Peter, was illegally sold away to Alabama. Truth spent much of the next several months trying to get her son, Peter, who was only five years old when he was sold. In 1827 and 1828, Truth entered the Ulster County Courthouse numerous times as she attempted to gain custody of Peter. In 1828, she won her court battle, becoming one of the first African American women to win a court case against a white man. Her victory was marred by the discovery that Peter was badly beaten during his time in Alabama.

In 1843, she gave herself the name Sojourner Truth, became a Methodist, and began speaking out against slavery. She published her autobiography in 1850 and in 1851, she gave an extemporaneous speech which would become her most famous, "Ain't I a Woman?" She spent the remainder of her life fighting for the abolition of slavery and for women's rights.
Sources
Nyquist, Corinne. On the Trail of Sojourner Truth in Ulster County, New York. newpaltz.edu. Accessed December 23, 2017. http://www2.newpaltz.edu/sojourner_truth/.