Lucille Ball's Final Resting Place (Lakeview Cemetery)
Introduction
The beloved actor and comedian Lucille Ball died in 1989. She was originally buried in Forest Lawn Memorial Park in the Hollywood Hills, the final resting place of many Hollywood celebrities. In 2003, Ball's ashes were moved to Lakeview Cemetery in Jamestown, her birthplace. Ball's parents, grandparents, and brother are buried in the same plot.
Images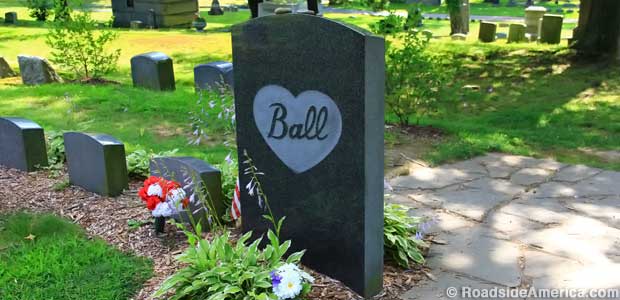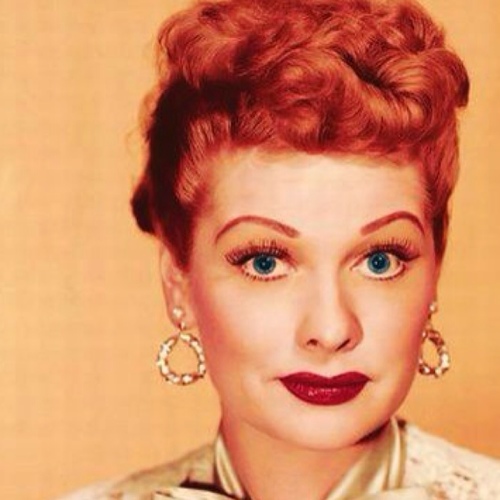 Back of Lucille Ball's grave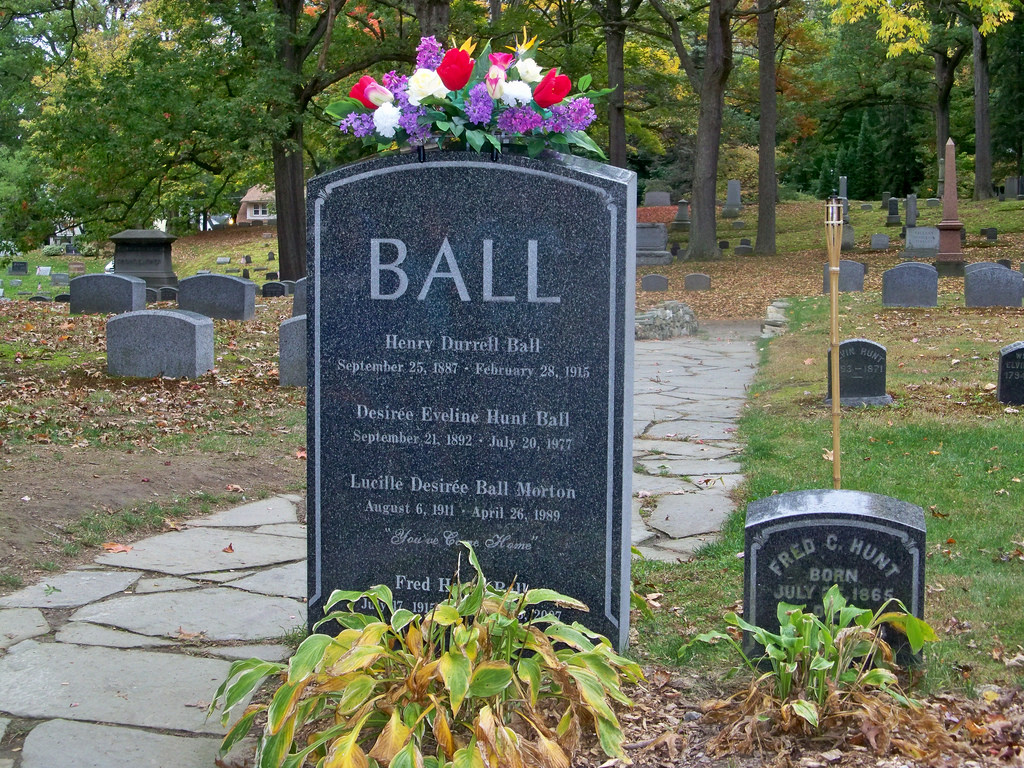 Backstory and Context
Lucille Ball was born in Jamestown, New York, in 1911. Though her family lived in the city only a short time, she apparently always had a soft spot for Jamestown and returned there numerous times over her life. Ball remains Jamestown's most famous citizen.

Ball died on April 26, 1989. She was cremated and her ashes were buried in the Forest Lawn Memorial Park, a cemetery known for the many celebrities buried there. In 2002, however, her children, Lucie Arnaz and Desi Arnaz, Jr., decided to move her remains to the family plot at Lakeview Cemetery in Jamestown. Ball's parents and grandparents are also buried in the plot.

Lakeview Cemetery was dedicated in 1859 and there are currently 44,000 burials there. The cemetery replaced Jamestown's original burial ground, which was located at the present-day site of Prendergast Library and Dow Park. The early residents of Jamestown who were buried there were disinterred and buried at Lakeview.

Lakeview Cemetery is the final resting place of many of Jamestown's earliest residents, as well as prominent business and political leaders. Reuben Eaton Fenton, a former Congressman, Senator, and Governor of New York is buried there. The cemetery is also home to a memorial to pre-World War I veterans. The memorial includes a shell from the USS Maine. Self-guided tours of the cemetery are available.
Sources
History. Lakeview Cemetery. Accessed January 13, 2018. http://lake-view-cemetery.com/history.php.


Additional Information