Anne Bancroft's Final Resting Place (Kensico Cemetery)
Introduction
Acclaimed actor and Oscar winner Anne Bancroft is buried in Kensico Cemetery in Valhalla, New York. Bancroft, a New York native, is buried in a plot near her parents.
Images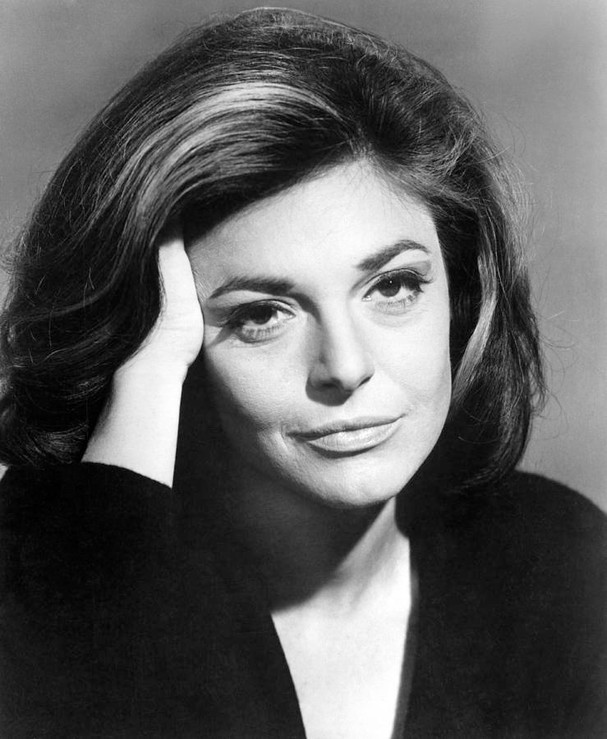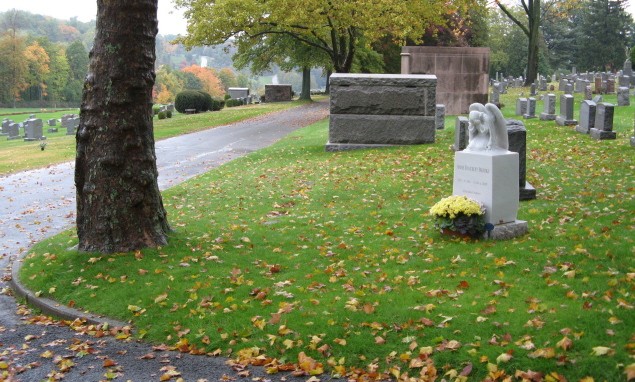 Close-up view of Bancroft's grave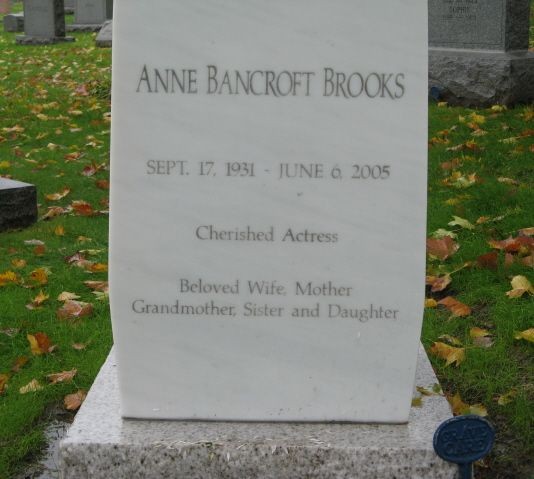 Backstory and Context
Anne Bancroft, born Anna Maria Louisa Italiano in 1931, died in 2005. She was born in the Bronx and spent her early life in New York before moving to California to pursue an acting career.

Bancroft's career spanned most of the second half of the twentieth century. She made her film and theater debut in the early 1950s and continued working until shortly before her death. She was nominated for numerous awards over the course of her career, and won an Academy Award for her performance in The Miracle Worker. The role that she is most well-known for, however, is her portrayal of Mrs. Robinson in The Graduate, a groundbreaking film that became a pop culture icon.

Bancroft, who was married to actor Mel Brooks, died in 2005 of uterine cancer. She was buried in Kensico Cemetery, near the graves of her parents.

Kensico Cemetery was founded in 1889. At the time, many city cemeteries were becoming overcrowded and unsanitary, and city planners began to encourage rural cemeteries, which were intended to be quiet and serene, providing a peaceful place for families to visit the graves of their loved ones. Kensico's planners took advantage of the landscape, allowing roads to follow the natural curves and hills of the land.
Sources
Kensico Cemetery. Accessed January 14, 2018. http://www.kensico.org/kensico-cemetery/#content.

Burleigh, James. Anne Bancroft Dies of Cancer at 73. The Guardian. June 08, 2005. Accessed January 14, 2018. http://www.telegraph.co.uk/news/worldnews/northamerica/usa/1491614/Anne-Bancroft-dies-of-cancer-at-73.html.