Maine Historical Society
Introduction
The Maine Historical Society (MHS) serves as the state's primary historical repository. As such, its aim to preserve the state's rich history. It was established in 1822, making it the third oldest state historical society in the country. It is comprised of the society's museum, the Wadsworth-Longfellow House and Garden, and the Brown Library.
Images
The Maine Historical Society was founded in 1822.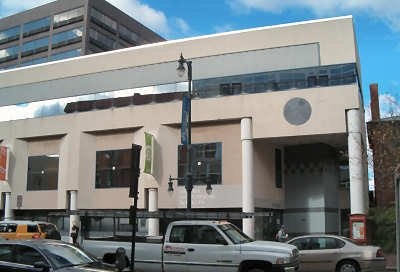 Backstory and Context
The museum houses 15,000 Maine-related artifacts, art, and other items. These include paintings, clothing, decorative arts, ceramics, political memorabilia, and industrial and domestic artifacts. The Wadsworth-Longfellow House was built in 1786 and was the childhood home Henry Wadsworth Longfellow, one of the 19th century's most influential poets. The house is a National Historic Landmark (and has its own
Clio entry
). The garden behind the house was designed in 1926 in the Colonial Revival style and is a popular place to relax for visitors and locals alike. The Brown Library contains materials related to the state's history, from the 16th century to today. Items include personal papers, diaries, postcards, photographs, maps, records of businesses, and architectural plans. The MHS also operates a website called the Maine Memory Network, which is an online database to which collection organizations from around the state can upload images of documents, photographs, maps, and other materials.
Sources
"About the Maine Historical Society." Maine Historical Society. Accessed January 17, 2018. https://www.mainehistory.org/about_overview.shtml.

"Exhibitions & Museum." Maine Historical Society. Accessed January 17, 2018. https://www.mainehistory.org/museum_overview.shtml.

Photo: Maine Irish Heritage Trail
http://www.maineirishheritagetrail.org/sites/link.php?action=detail&id=19

Additional Information