Loveless School
Introduction
Established and opening in 1923, the Loveless School was the first African American junior and senior high school in Montgomery, Alabama. It was founded by Henry Loveless, an African-American male that beat the odds and got an education for himself. Henry became a businessman during the late 1800's and early 1900's. The school has a current student body count of 490 and had its first graduating class in 1940.
Images
Henry Allen Loveless Marker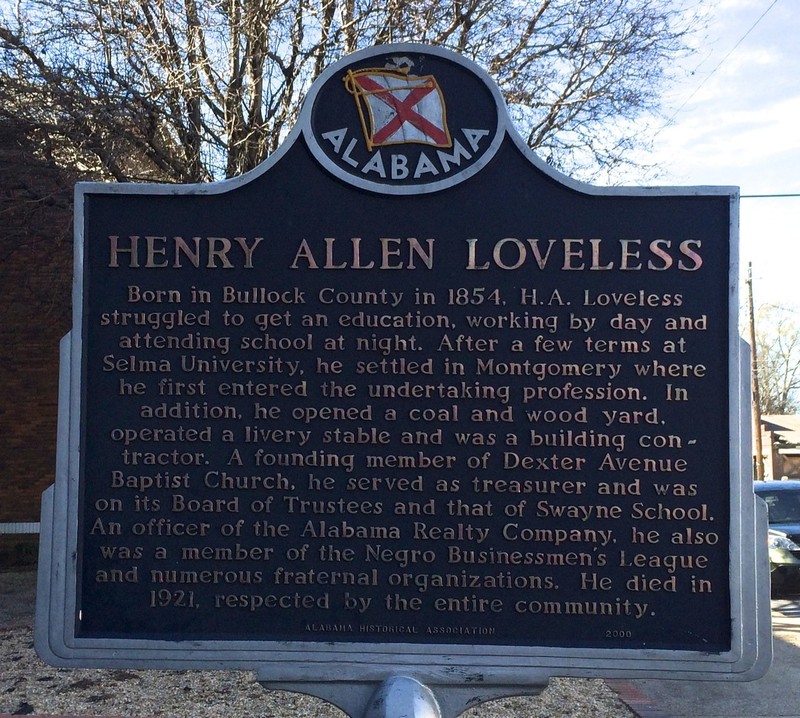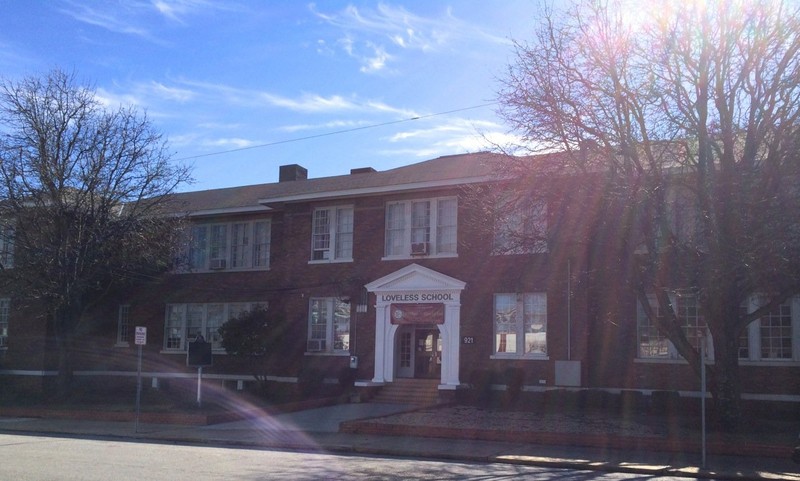 Backstory and Context
Loveless School is named after Henry Loveless, an African-American businessman that defied the circumstances of his time and got a public education. It was built in 1923, the first junior and senior high school in Montgomery for African Americans. In May 1940, the school had its first graduating class ever. The first location of the school was inside Sidney Lanier High School before it moved to the old site of Loveless Elementary in 1999. They also added a 9th grade class in the year 2001.
Henry Allen Loveless was a Black businessman that had many businesses in Montgomery, Alabama. Loveless attended Selma University for a few semesters, but he struggled to get his education as he worked during the day and took his courses at night. The first business Loveless started was an undertaker business. This was not the only business that he started as he started many more in the following years, including as a real estate agent and opening a stable when he founded a coal and a wood yard. Loveless was also a successful building contractor. He became one of the founding members of the Dexter Avenue Baptist Church where Loveless would serve as it's treasurer and as a board of trustee member. Loveless also was a member of the Negro's Businessmen League. After his many years of service to the business world and people around him, Loveless would pass away in 1921.
In today's world, Loveless School has renamed itself the Loveless Academic Magnet Program being best known for excellent academics and high quality learning for local students. It even has produced several National Merit Scholars in its time. For a student to enter this program and school, a student must prove that they are capable of completing high-level academic work as well as maintain discipline in studying. However, that was the old system of choosing and now admission revolves around a lottery system rendering a game of chance for students to gain enrollment. In 2014, the school was recognized as a International Baccalaureate World School establishing an IB program in the fall of that same year. The program lasted until 2017 with the last graduating class of the program leaving in 2018 after the school chose not to renew it. Regarding athletics, Loveless has 17 athletic teams that have entered state tournaments and have won various state championships for sports like cross country. The school even has it's own newspaper known as Lamp Post News and a yearbook known as The Torch.
Sources
"Loveless Academic Magnet Program," Montgomery Public Schools. Accessed July 7th 2021. http://www.loveless.mps-al.org/about_us
"Loveless Academic Magnet Program," MaxPreps. Accessed July 7th 2021. https://www.maxpreps.com/high-schools/loveless-academic-magnet-program-golden-tigers-(montgomery,al)/home.htm
Additional Information