Museum of Mississippi History & Mississippi Civil Rights Museum
Introduction
Located next to each other and sharing the same entrance, the Museum of Mississippi History (MMH) & Mississippi Civil Rights Museum (MCRM) opened in December 2017. Both are a part of the museum division of the Mississippi Department of Archives and History, which is a state-run agency founded in 1902. It is located next to the museums in the William F. Winters Archives and History Building.
Images
The Museum of Mississippi History & Mississippi Civil Rights Museum opened in December 2017. It is possible to visit one without visiting the other.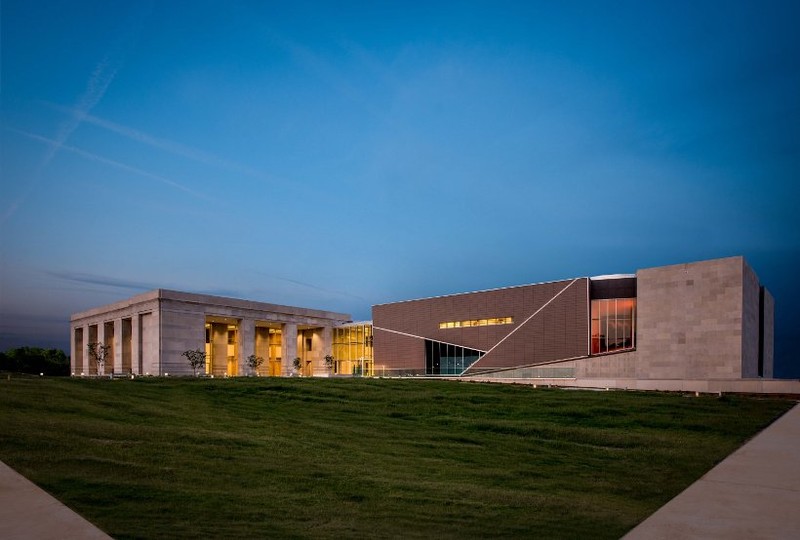 Backstory and Context
The MMH houses 22,000 artifacts and other items that date from 15,000 years ago to modern times. Everything from ancient Native Americans, European contact, slavery, the Civil War, the Civil Rights, industrial innovations, and other topics, are explored. Items of note include a 20-star flag signaling the admission of Mississippi in the United States, rare quilts, letters, photographs, and a necklace stolen by a Union soldier during the Civil War.
The MCRM provides visitors with an unflinching look at the period between 1945 to 1976 when Mississippi was at the forefront of the Civil Rights movement. Items of note on display include a chess set made out of dried bread created by a Freedom Rider, the front doors of Bryant Grocery Store, where young African American Emmett Till made comments to a white woman that would later get him viciously lynched (he would soon become an icon of the Civil Rights movement), and the rifle that shot African American activist Medgar Evers. Music and stories of the period are also an important part of the museum.
Explore the movement that changed the nation. Discover stories of Mississippians like Medgar Evers, Fannie Lou Hamer and Vernon Dahmer—as well as those who traveled many miles to stand beside them, come what may, in the name of equal rights for all.Mississippi is a key chapter in the nation's ongoing struggle for equality, but the state has been slow to acknowledge the racism and violence in its past. The new museum now tells that difficult story.Museum guests journey through the Emancipation Proclamation and Reconstruction, when African-American communities begin to thrive. Then the tour takes a turn into a room dominated by a tree with limbs sprawling overhead.
There are five lynching monoliths, etched with the names of some 600 victims. The museum was dedicated by President Trump in 2017. It spans from the Stone Age and Native American cultures through the Great Mississippi River Flood of 1927 to Hurricane Katrina. The civil rights museum brings a deeper focus to the 30-year period when Mississippi was at the center of the movement. Both museums tap the vast collection of the state archives, including the papers of Medgar and Myrlie Evers-Williams.

Sources
"About the Museum." Mississippi Civil Rights Museum. Accessed February 8, 2018. http://mcrm.mdah.ms.gov/story/about-the-museum.

"About the Museum." Museum of Mississippi History. Accessed February 8, 2018. http://mmh.mdah.ms.gov/story/about-museum.

Kwasny, Emmalyne. "Mississippi history, civil rights museums preparing for December opening." Clarion Ledger. June 28, 2017. https://www.clarionledger.com/story/news/local/2017/06/28/mississippi-museums-preparing-december-ope...

Photo: Mississippi Department of Archives and History
Additional Information