Excelsior Shoe Factory (Sole Choice)
Introduction
Excelsior Shoe Factory was established in 1889 and soon became one of the most prominent employers in Portsmouth. This factory on Murray Street opened in 1914. Founded as the Excelsior Shoe Company, the business produced shoes throughout the early 20th century. The nephews of founder John E. Williams reorganized the family business and created a shoelace factory under the name Williams Manufacturing. Several other shoe factories operated in and around Portsmouth at this time and only one was eliminated by the Great Flood of 1937. In 1950, two large shoe companies-Excelsior and Shelby- accounted for about one-eighth of Portsmouth's total workforce. A flood of foreign competition left a more lasting mark on the industry than the river floods that temporarily stymied production. Foreign competition led to the closure of the shoe factories although this building was still in use thanks to Mitchell Manufacturing which survived by focusing on the production of shoelaces in multi-packs under the name Mitchellace. Although the region was once home to many shoe factories, this former Excelsior Shoe Factory building is home to the only surviving company. Sole Choice is one of the last remaining American companies to manufacture shoe-related products. Perhaps a fitting metaphor for an industry that once employed thousands in the area, Sole Choice operates out of a small portion of the former Excelsior factory.
Images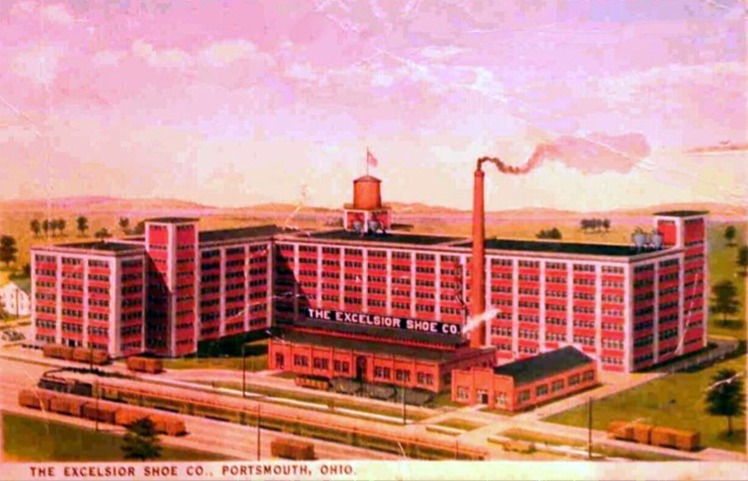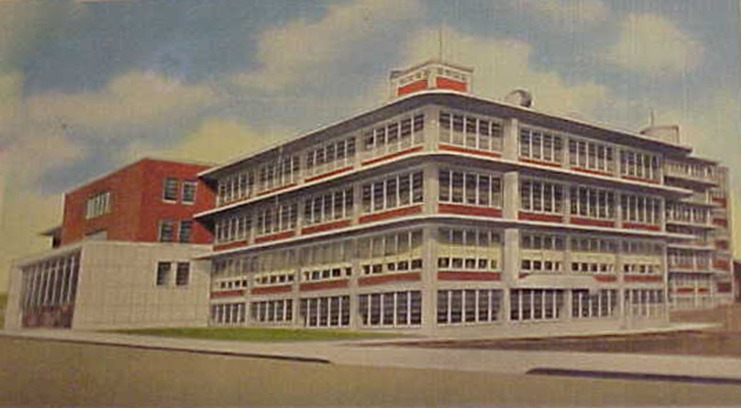 Another view of Excelsior Shoe factory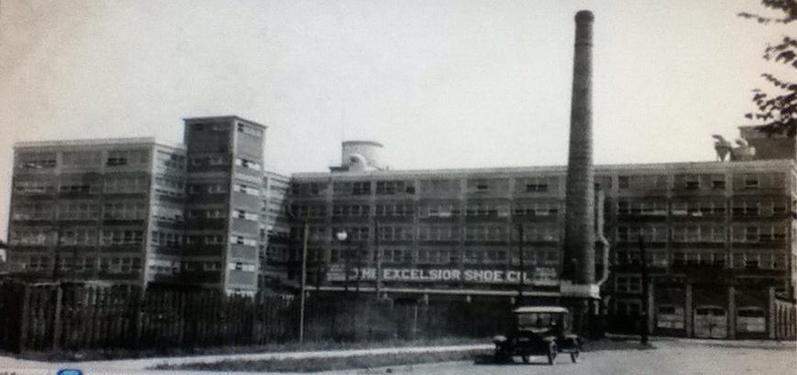 Front of the Excelsior Shoe Medal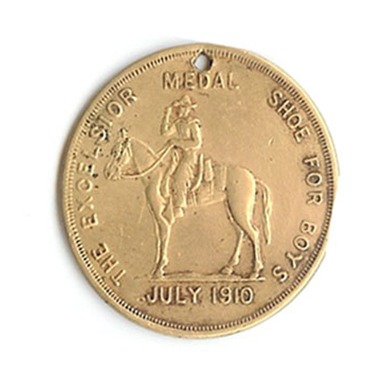 Backstory and Context
A local native of Portsmouth, Ohio, John E. Williams worked for Drew-Selby Shoe Company before he decided to take what he learned to make his own company. In May of 1914, Williams opened a shoe factory on Murray Street with a workforce that quickly grew to 350 employees. The factory produced a variety of shoes including a special design that catered to the unique needs of Boys Scouts. John Williams noticed the growth of the Boy Scouts and offered special "scout shoes" that included a feature wherein the young men could pull the shoestring through a hole in a scout coin and wear the coin on their shoes.

Three of John Williams' nephews, Forest L. Williams, Sr. and his brothers, A. Graves Williams and Paul Grant Williams, took inspiration from their uncle and formed Williams Manufacturing. During the Depression, this company grew because they were able to sell inexpensive shoes for adults and children. Area shoe companies such as Selby Shoes specialized in more expensive shoes for women and found their fortune decline. Selby closed their doors for good in 1957-a harbinger for the rest of the industry throughout Portsmouth and the Scioto Valley. Williams was the last shoe manufacturer in the region and ceased operations in 1976.

Mitchell Manufacturing was created in 1902 and also specialized in making shoelaces and accessories in the region until factories overseas eclipsed domestic production.

Sources
Huffman, David E. Detty, Jim.
Postcard History series Portsmouth
. Arcadia Publishing. https://www.arcadiapublishing.com/Products/9781467110839
Feight, Andrew Lee. Sole Choice & the Portsmouth Shoe Industry. Accessed January 25, 2018. http://www.sciotohistorical.org/items/show/44.
Portsmouth, OH Shoe Companies pictures, and information. Accessed January 25, 2018. http://www.portsmouthinfo.net/shoe-companies.html.
Excelsior Shoe Co. Tokens Good Luck Tokens with a Rider on Horseback. Accessed January 25, 2018. https://www.sageventure.com/coins/scout.html.

Portsmouth, OH Shoe Companies pictures and information. Portsmouth Info. Accessed June 29, 2018. http://www.portsmouthinfo.net/shoe-companies.html. Photo source.