World Figure Skating Museum and Hall of Fame
Introduction
The World Figure Skating Museum and Hall of Fame preserves and shares the history of figure skating with exhibits, archives, and educational programs. It is the only such organization in the world and serves as the repository for skating-related memorabilia and other materials. These items include 3,500 films and videos, competition records dating from the mid-19th century onward, 1,500 books, 20,000 photographs including tintypes and glass negatives, and a complete collection of an early German newspaper dedicated to skating. The museum's exhibits explore the sport's history, the science behind skating jumps, and skating-inspired artwork. Among the skaters who have been inducted into the Hall of Fame are Scott Hamilton, Ekaterina Gordeeva and Sergei Grinkov, Debi Thomas, and Katarina Witt.
Images
The World Figure Skating Museum and Hall of Fame is the only organization in the world dedicated to the preservation of international skating history.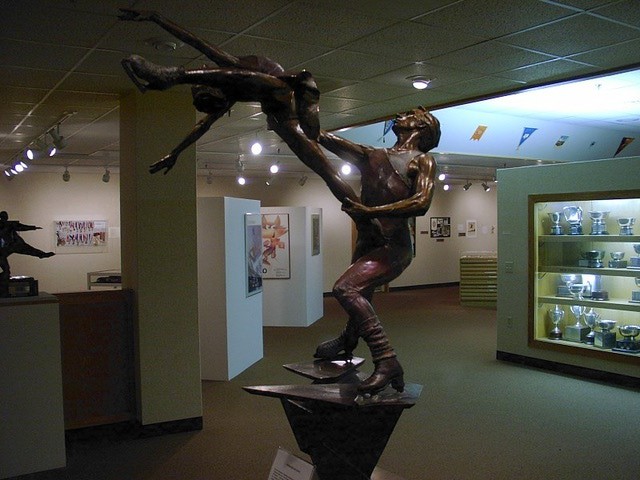 Among the items on display are these skating costumes.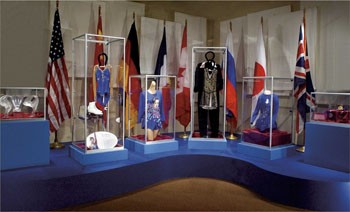 Backstory and Context
The museum includes exhibits on skaters such as Debra Janine Thomas, who was inducted into the United States Figure Skating hall of Fame in 2000. Thomas was not only an Olympian and the first African American champion of figure skating, but an orthopedic surgeon.
Sources
"Archives." World Figure Skating Museum and Hall of Fame. Accessed March 21, 2018. http://www.worldskatingmuseum.org/Archives.html.

"Debi Thomas." Biography. Accessed December 18, 2014. http://www.biography.com/people/debi-thomas-537712#leading-1980s-skater&awesm=~oHPDJsHv8EwsSZ


Additional Information