Tina Sloan Green
Introduction
A lot of the Historical Figures we hear about are outstanding or record breaking players and athletes, not this woman. She was inducted into the Philadelphia Hall of Fame as well as received the Sam Lacy Pioneer Award and was the first African American female intercollegiate lacrosse coach in 1973. She was an amazing historical figure and brought to life not one but two women's sports programs as a coach at Temple University. She grew up loving sports and was a field hockey player as well as a great lacrosse player. She had the drive to get women to be just as tough as the boys and thats just what she did. She made women's sports more than just a club but a real sport that was taken seriously and eventually strived to the top.
Images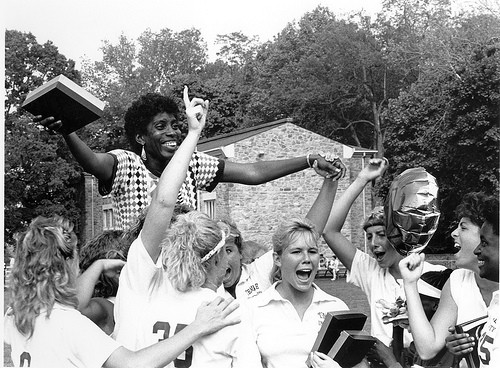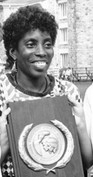 Backstory and Context
Tina Sloan Green grew up in Philadelphia and graduated from the Philadelphia High School for Girls, a school that is still considered one of the best high schools in the city. In high school is where Sloan Green first started playing field hockey and seemed to strive at it. West Chester State College, now known as West Chester University is where she decided to go to college. This college gave her the opportunity to play lacrosse and she absolutely loved it. Because of her excellence in field hockey as a young teen and now lacrosse as a college student, Green wanted to become the best and strived to teacher others to have he same drive.
Tina Sloan Green was a woman of excellence and drive. 32 years she worked at Temple University she has become a legend and a Leader. From 1973 through 1992 Tina Sloan Green strived to be the best coach that she can be as the First African American Woman's intercollegiate lacrosse coach. She led the Temple Owls to as many as eleven consecutive NCAA final four appearances and had a record of 207-62-4, which is a career coach record. In 1982 Temple won their first national championship and in 1988 Tina Sloan Green had her best season of 19-0.
Tina Sloan Green was not only the perfect formula to the change in Temple's women's lacrosse program but also the face of change in field hockey at Temple University as well. She said that when she first got to temple she had to beg girls to play lacrosse as well as field hockey because they were only considered club sports, but that all changed. Green has been inducted into many halls of fames such as the Philadelphia Hall of Fame as well as the Temple and West Chester University Hall of Fame and the Lacrosse Hall of Fame. She has received multiple awards and is currently has two children and married and living in her hometown.
Sources
http://sports.espn.go.com/espn/news/story?id=4878092 http://phillylacrosse.com/2011/08/06/temple-lacrosse-coach-leader-sloan-green-is-one-of-10-receipients-of-sam-lacy-pioneer-award/ http://www.allianceofwomencoaches.org/advisor-tina-sloan-green/
Additional Information