Double Shoals Cotton Mill
Introduction
The first cotton mill in Cleveland County.
Images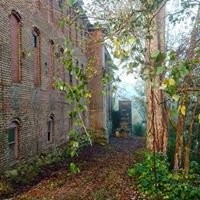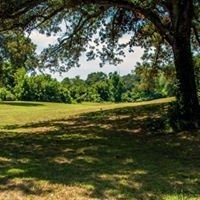 Backstory and Context
Double Shoals Mill was a textile mill located in Cleveland County, North Carolina. It began when Thomas R. Jackson deeded 268 acres to Albert A. Homsley. Homsley eventually built a mill building in 1855 that became the precursor to the Double Shoals Mill. The Double Shoals Mill was the first mill building in Cleveland County. The building and land changed hands in 1867 and again in 1874 when it was sold to E. A. Morgan. He named the mill Double Shoals Mill Company. The Morgan family continued to run the mill until 1919 when it was sold again. Throughout the 1900's, the mill changed owners several times until it ceased all manufacturing in the 1980's.
There were several different products produced in this mill over time. Throughout the years of operation, the manufacturing products changed greatly. Some of these products included: cloth, cotton yarn, twine, other types of yarn, rugs, and car seat covering material.
Double Shoals Mill began with just one mill building but expanded over the years. The mill resembles a post-Civil War textile mill and now consists of several buildings and several acres of land. Today the mill buildings are in the process of being renovated. The property is now being used as an indoor and outdoor event space, an auto restoration shop, and art classes are also held there.
Sources
Argintar, Sybil. "Double Shoals Cotton Mill." National Register of Historic Places, 24 Mar. 2009,
www.hpo.ncdcr.gov/nr/CL0784.pdf. Accessed 1 May 2018.
"Double Shoals Cotton Mill." Double Shoals Cotton Mill, www.doubleshoalsmill.com/. Accessed 1 May 
     2018.


"Double Shoals Cotton Mill Photos."  Facebook, 2018, www.facebook.com/DoubleShoalsCottonMill/photos/a.1724556404469276.1073741826.1723217877936462/1724556371135946/?type=1&theater. 
     Accessed 7 May 2018.