Frazier's Mineral Well and Statue of Captain John A. Frazier
Introduction
This statue of early settler Captain John A. Frazier celebrates his discovery of mineral waters on his farm in 1882. Frazier dug three deep wells between 400 and 500 feet deep and discovered fresh water with minerals that seemed to aid his long-term stomach ailment. He sent the water to be tested and when it was discovered that the water had similar properties to the water at a European spring in Karlsbad, several investors formed the Carlsbad Land and Mineral Water Company. The town was named Carlsbad as a reference to the European springs and a series of hotels soon followed. The statue is located outside Alt Karlsbad
Images
The statue is located next to the new well and a spa.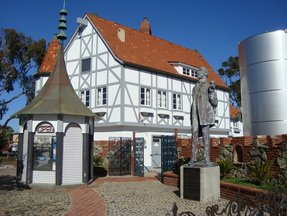 An 1888 advertisement for the healing properties of the Carlsbad well.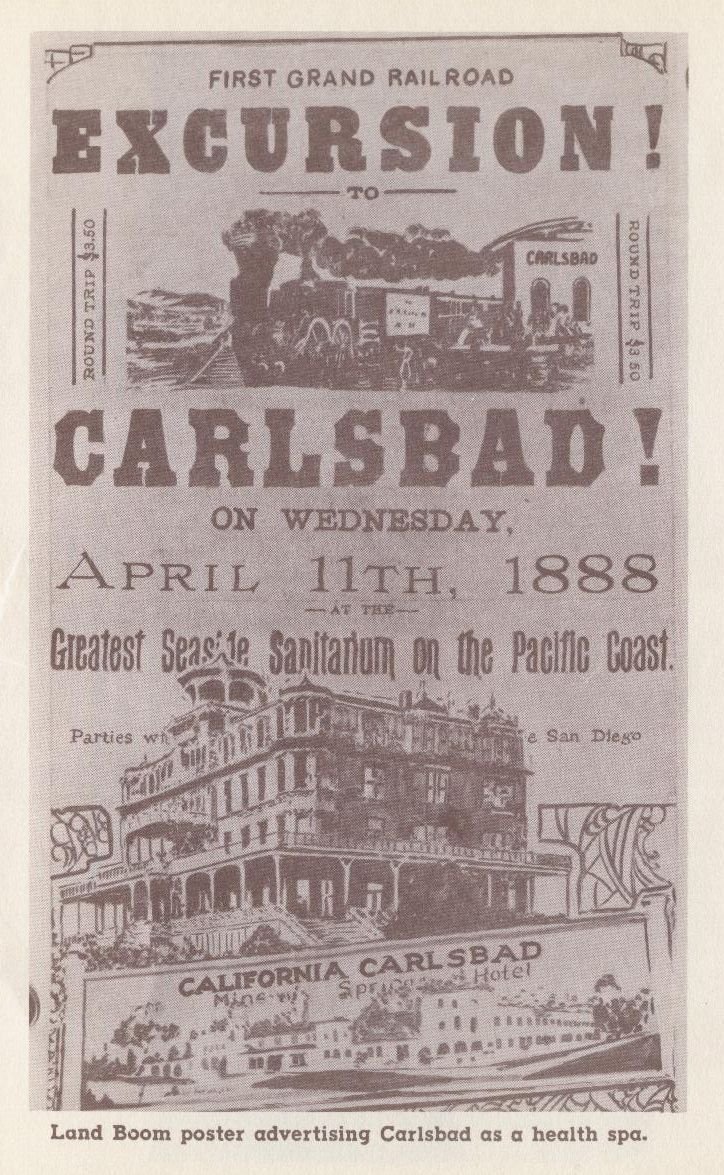 Backstory and Context
The original 85-room hotel at this site was destroyed by a fire in 1895. In the years leading up to the Great Depression, plans were formed to create a grand luxury hotel and the California-Carlsbad Mineral Springs Hotel & Spa opened in 1930. Tourism declined in the next decade and it was not until 1993 that the mineral springs reopened. This statue was dedicated the following year.
Sources
Early History of the Carlsbad Area, Carlsbad Historical Society website, accessed 3/17/18
Additional Information