Robert A. Taft Memorial and Carillon
Introduction
The son of President William Howard Taft, Senator Robert A. Taft represented Ohio in the Senate from 1938 to 1953. By 1952, Taft was known as "Mr. Republican" and would have likely been the GOP candidate for the Presidency that year had it not been for Dwight D. Eisenhower's decision to run on the Republican ticket. Taft represented the conservative wing of the Republican Party and sought a return to isolationism after World War II. Eisenhower was more liberal and felt strongly about the need to maintain a global military and alliances through organizations such as the North Atlantic Treaty Organization which had been formed in 1949. As a result, Eisenhower made Taft an offer in the months leading up to the election. If Taft would support a globalist position, Eisenhower would not run for President leaving the Republican nomination to the Ohio Senator. Taft also believed fervently in his position and refused, giving up a Presidential nomination in the process. Taft died in 1953 and most Republicans by that time endorsed Eisenhower's globalist vision of the United States as the leader of NATO.
Images
Robert A. Taft Memorial includes a ten-foot bronze statue of the Ohio Senator.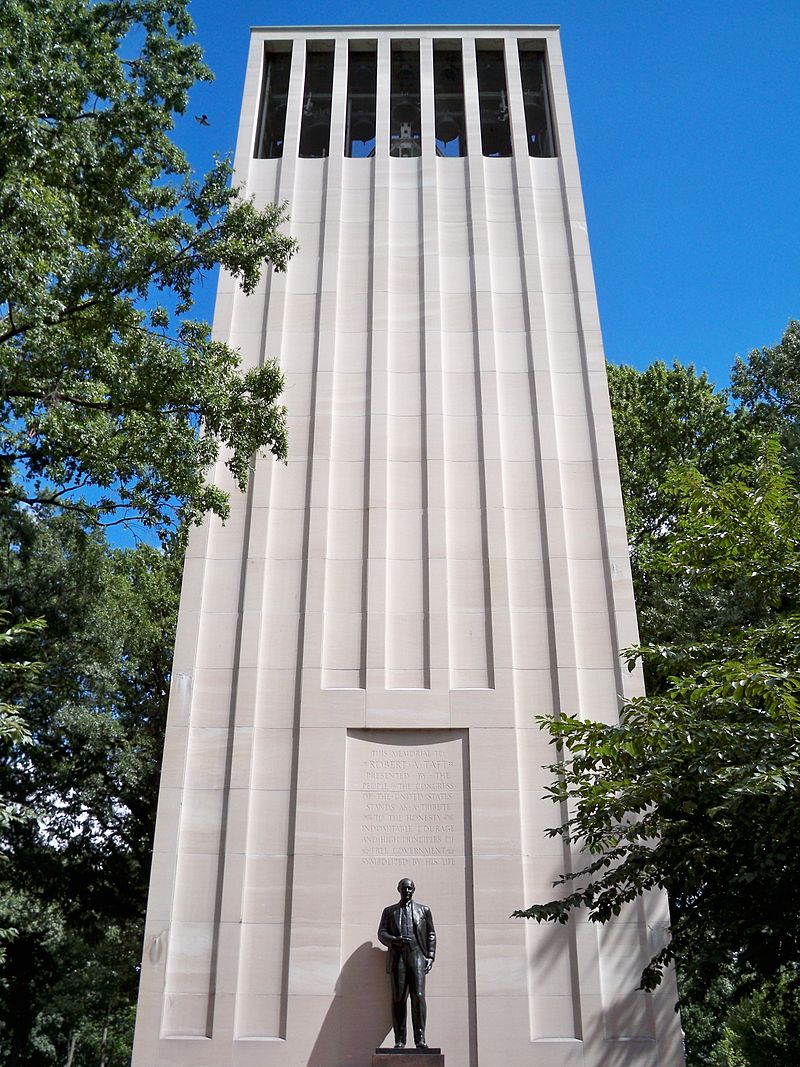 Robert A. Taft represented the conservative wing of the Republican Party in the early 1950s.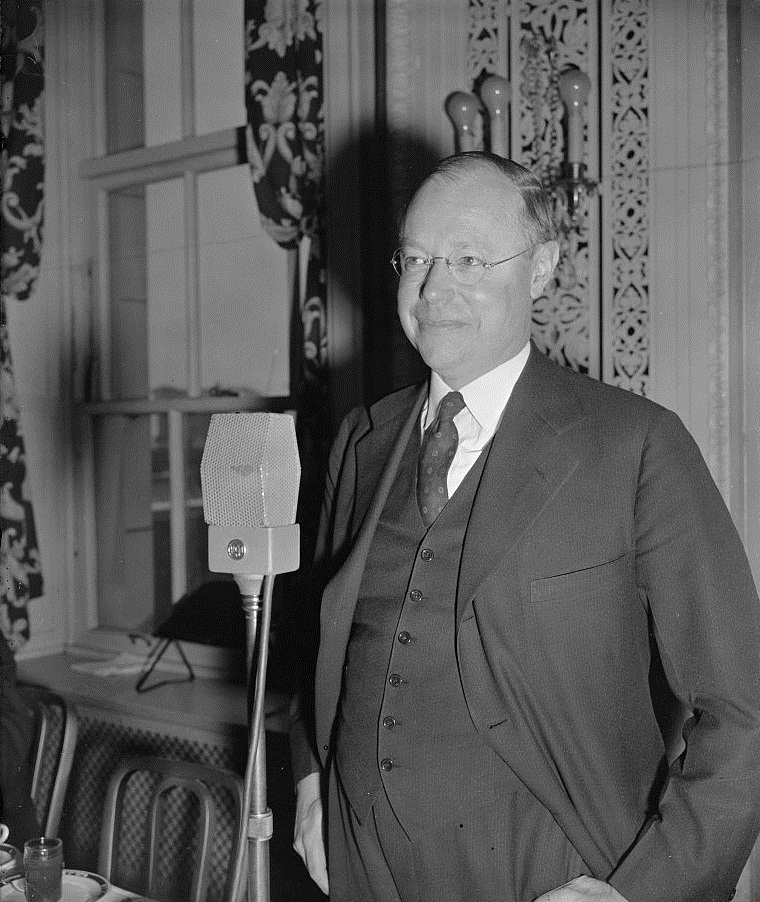 Backstory and Context
The memorial was dedicated in 1959
by

President Dwight Eisenhower

,
six years after Robert Taft died while in office. A crowd of five thousand attended the ceremony which included a eulogy by Herbert Hoover. The tower is 100 feet tall and includes a 27-bell carillon. The bells can be played mannually in addition to their automatic programming which marks the time on the quarter hour. The largest bell is seven tons and the memorial was funded by a collection authorized by Congress wherein each state solicited donations.
Sources
U.S. Congress. House. Dedication Ceremony: Robert A. Taft Memorial, Tuesday, April 14, 1959. 86th Congress, 1st sess., 1959. H.Doc. 121.
Robert A. Taft Memorial and Carillon. Architect of the U.S. Capitol. Accessed March 17, 2018. https://www.aoc.gov/capitol-grounds/robert-taft-memorial-and-carillon.

Additional Information