Young Ladies Boarding House 265 High Street:
Introduction
This property has a unique history in terms of its uses. Over the years, it has served as a private residence, school, and other community purposes. One of the most intriguing periods in its history was its duration as a education facility for young women. The school was unique since it served as both the place for learning and as home for these students.
Images
Image from Virginia Historic Landmarks Commission Architectural—Historic Inventory card in July 1974 on record at the City of Petersburg Department of Planning and Community Development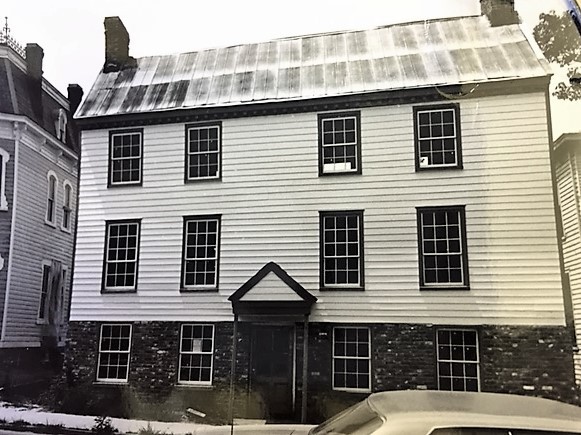 Image Courtesy of John Rooney, Jr., 2018.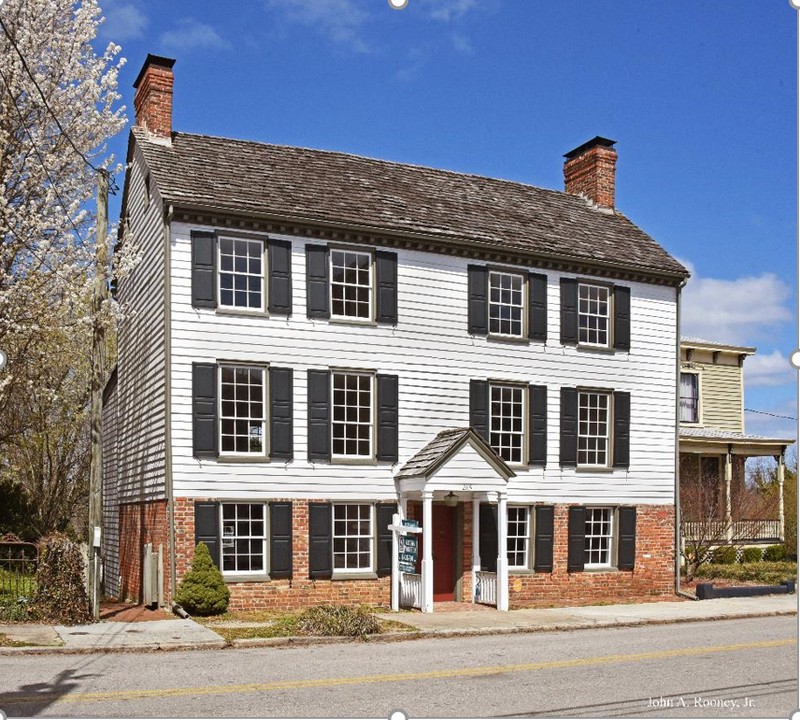 Backstory and Context
The original structure was erected prior to 1784, but later expanded. This two-story Colonial (tidewater) style frame house features an English basement of Flemish-bond brickwork and beaded edge of the weatherboard siding. There is also modillion cornice that has been added, as well as a pitched metal roof. The building began as a one-room plan, but was expanded to the present-day five-bay configuration, including unusual interior end chimneys. One of the renovations resulted in a girls' school. During this period it must have been leased to selected families as the following notice appeared in the local paper in 1824: "Boarding House for Young Ladies. The Subscriber -- Respectfully informs her friends and the public, that she has moved to town and has opened a Boarding House for Young Ladies in that airy house on High Street, a few doors below Mr. Dodson's residence. The vicinity of the establishment to some of the best seminaries of learning in Petersburg and in the midst of the most polished society will, it is hoped insure to the Subscriber, a portion of public patronage. The Subscriber will also instruct young ladies on the Piano Forte at $12 per quarter, three lessons each week or more if necessary. Her instruction will not be confined to young ladies from the country, but will extend to those in town who may favor her with their patronage. Elizabeth Ann Somervill, April 2." The house was of beaded overlapping board and a high wooden fence surrounded the property. It contained many rooms for the period.
Sources
Editor. (1965, September 19). High Street in an Earlier Day. The Progress-Index, pp. 9. Retrieved from URL https://www.newspapers.com/newspage/47768248/.
Virginia Landmarks Inventory. (1974, July). Architectural—Historic Inventory Card. City of Petersburg Department of Planning and Economic Development.