Clarke-May Museum
Introduction
The Clarke-May Museum, operated by the Pickaway Historical Society, is located in a house built by Dr. Edward C. Clarke in the mid-1800s. It is named after the home's last owners, Abbe Clarke and Alice Ada May. The museum features a variety of items relating to Ohio history such as military uniforms, Native American artifacts, and a mock one-room schoolhouse. The drawings of birds, nests, and eggs by local artist Genevieve Jones, previously displayed in the conference room, can now be seen in their own section of the museum.
Images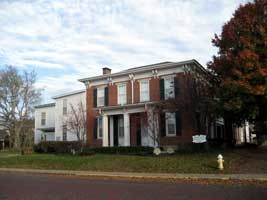 Inside the Clarke-May Museum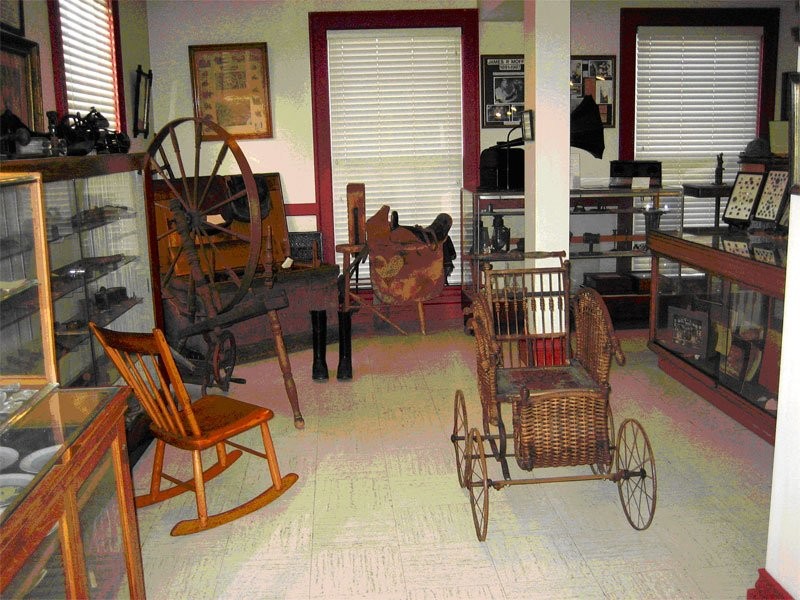 Backstory and Context
The Clarke-May Museum is located in a house built by Dr. and Mrs. Edward C. Clarke during the 1840s through the early 1850s. Dr. Clarke was a dentist from Connecticut, and the house stayed in his family for many years. His son, also a dentist named Edward Clarke, left it to his daughter Abbe. She and musician Alice Ada May lived in the house until Abbe's death. May later donated some of their belongings to the museum.
The Pickaway Historical Society has recently finished two years of renovations on the house and museum. The artifacts, numbering well over 5,400, were cataloged and reorganized. Now, items are displayed in chronological order and based around a theme. One room, for example, features clothing and quilts from various decades. Another room focuses on Native American history with hundreds of arrowheads, among other things. Pieces such as a 1930s banjo and a pair of Sitting Bull's earrings were also found and put on display.
Sources
Clarke-May Museum. Pickaway History. Accessed July 18, 2018. https://www.pickawayhistory.org/index.php/our-locations/6-clarke-may-museum. Information and photo source.

Barr, Heather. Clarke-May Museum Grand Reopening. Circleville Herald. May 18, 2018. Accessed July 18, 2018. https://www.circlevilleherald.com/spotlight/clarke-may-museum-grand-reopening/article_90a26155-1392-....


Additional Information