Fox Studios
Introduction
20th Century Fox was the last of the six major American studios of the 20th century, being created in 1935 through the merger of the Fox Film Corporation (founded 1915) and 20th Century (founded 1933). The studio pioneered the uses of the Movietone sound system and Cinemascope. The studio is responsible for such classics as The Sound of Music, Star Wars, and Home Alone.
Images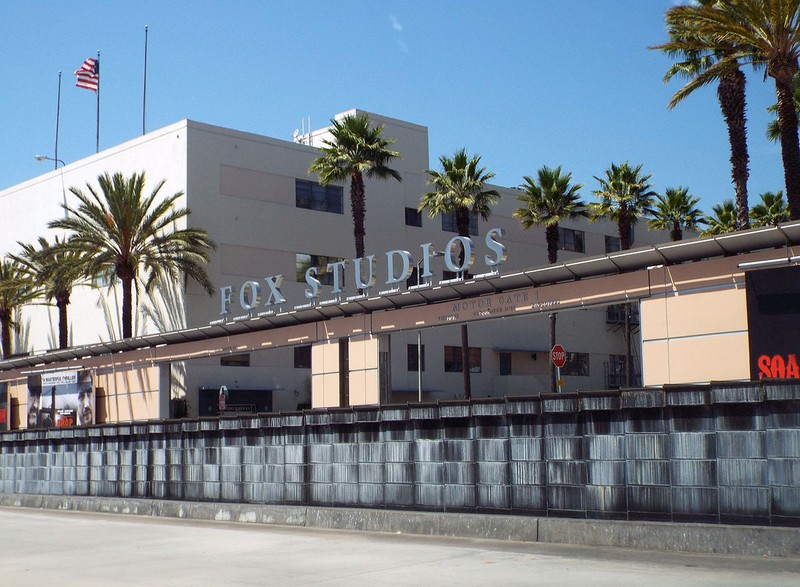 Fox studios in 1928. Photo from the 20th Century Fox website.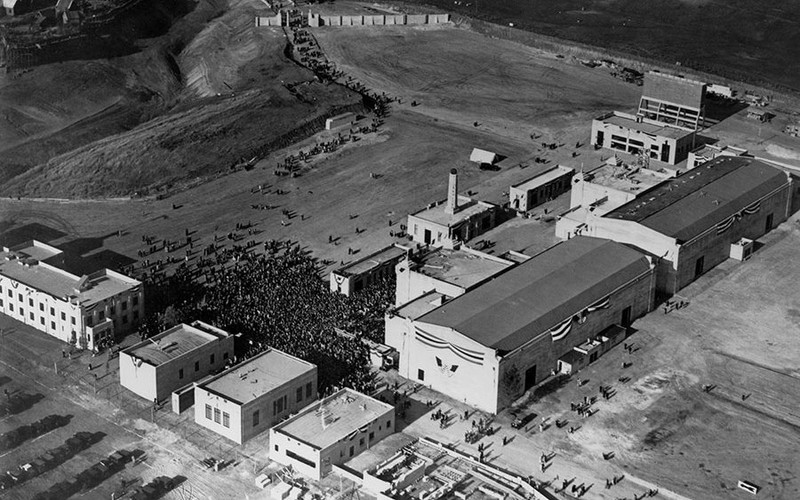 Fox studios backlot in the 1930s. From Variety.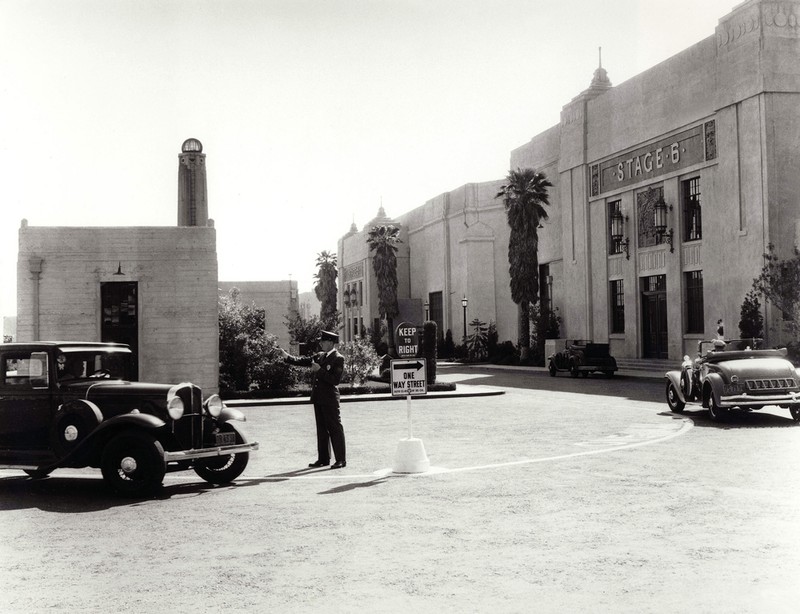 Fox studios in 1950.Photo from the 20th Century Fox website.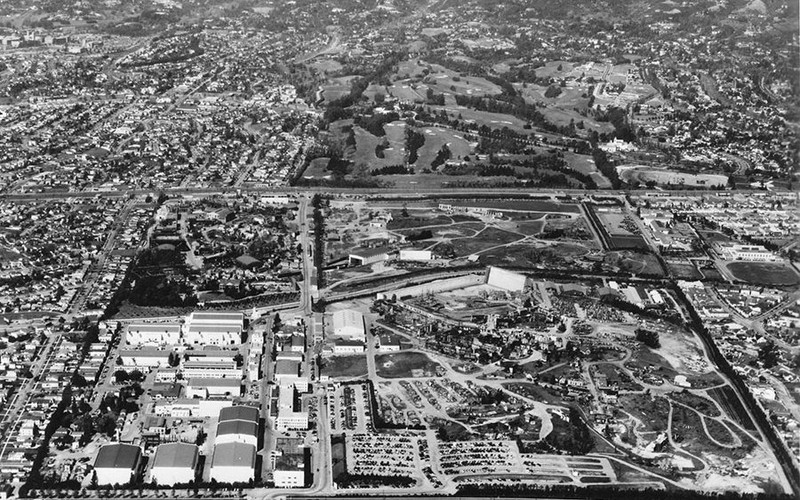 Fox studios in 2007. From the 20th Century Fox website.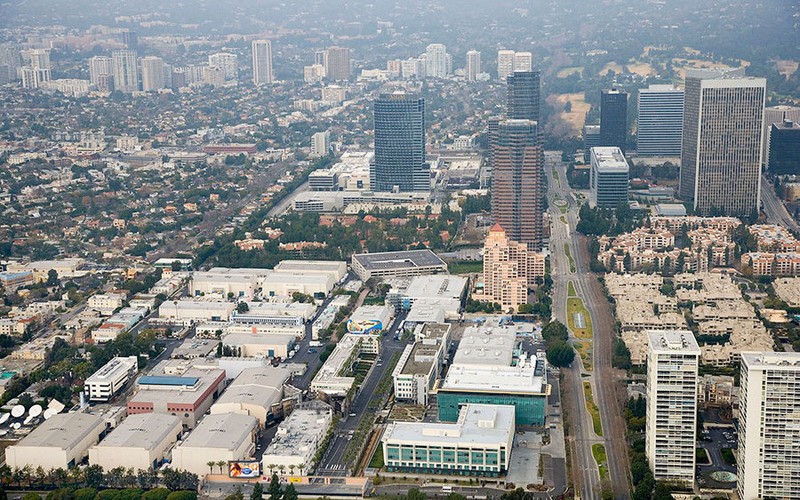 Backstory and Context
William Fox entered the movie industry in 1904 when he bought his first theater in New York City. Having failed in the businesses of arcades, real estate, and manufacturing, Fox was determined to make his theater succeed, going to such lengths as having a circus perform outside to bring in audiences. His unorthodox antics worked, and in 1915 he was the owner of twenty-five theaters in New York as well as the Fox Film Corporation. Fox rented studios in Fort Lee, New Jersey before expanding production to New York and Los Angeles. While in Los Angeles, Fox discovered Tom Mix and Theda Bara who would go on to become film's first cowboy star and first sex-symbol of the movies, respectively. In 1926, the Fox Film Corporation settled west of Beverly Hills in California, and Fox continued to search for the next big thing for movies. He soon learned about the Movietone sound system, developed by engineer Theodore Case. Fox decided to use this technology for his Fox News serials.
The first Fox-Movietone News reel premiered in the Roxy Theater in New York and included footage from Charles Lindbergh's takeoff that would make him the first person to complete a transatlantic flight from New York to Paris. The Fox-Movietone News serial became a bi-weekly staple in theaters across the United States, informing Americans about domestic and international current events. The serial ended in 1963 when the assassination of President John F. Kennedy made it clear that Americans now preferred to get their news immediately and at home via television.
Fox's life took a turn in 1929. He wanted to buy a stake in MGM, but was met with resistance – and lawsuits. Opponents claimed he was violating anti-trust laws. On top of that issue, he was injured in a car accident. Then came the stock market crash of 1929, ruining Fox financially. He was ousted from his own studio the next year, and in 1933, Fox's theaters were sold after reaching bankruptcy. 1933 was the same year artist Emil Kosa Jr. designed the iconic Fox studios logo. More financial problems led to the 1935 merger between Fox Film Corp. and 20th Century, which had been cofounded by Joseph Schneck and Darryl F. Zanuck. Zanuck had worked at an assortment of odd jobs before working under such movie moguls as Carl Laemmle. He joined Warner Brothers in 1924 and left to start 20th Century in 1933. He would be an immensely important figure at 20th Century Fox from the day the two studios merged until the day he retired.
Under Zanuck's supervision, 20th Century Fox contracted Shirley Temple, who was the number one box office attraction for five consecutive years. In the 1940s, the studio won Best Picture Oscars for How Green was My Valley and Gentleman's Agreement. Fox also released more technicolor films than any other studio at the time. Continuing Fox's tradition of innovation, the studio bought the rights to Cinemascope technology, which provided a larger screen and a "deeper" appearance. Rocky Longo redesigned the logo by tilting the zero in "20th" so that it would look right in the Cinemascope aspect ratio. The zero would be straightened back in 1981. After his successful run as head of production, Zanuck retired in 1956. Two years later, the studio sold 176 acres of backlot to cope financially against the popularity of television. Zanuck returned in 1962 and made his son, Richard Zanuck, the head of production. In 1963, the big-budget blockbuster Cleopatra was released and became the highest grossing film of the year. Also in 1963, Fox produced the first prime-time soap opera in the U.S.: Peyton's Place. The studio shattered box office records with The Sound of Music in 1965, a feat it would repeat in 1977 with Star Wars. Zanuck retired for good after a string of flops in 1971. He had produced over 165 films during his career.
Another slump hit 20th Century Fox, and in 1981, it was sold to oil magnate Marvin H. Davis and commodities trader Marc Rich. Three years later, Rupert Murdoch bought Rich's interest and later bought Davis's too. 20th Century Fox then became part of Murdoch's News Corp. More hits came to Fox in the 1980s including the TV shows Married…With Children and The Simpsons. In 1997, Fox, along with Paramount, released Titanic which became the highest grossing film to date, later being replaced by another Fox feature, Avatar. The company expanded in the 1990s and 2000s, adding the FX and Fox News channels, creating Fox Music, and buying Dow Jones & Co. In 2013, News Corp. was divided into 21st Century Fox, which encompasses the Fox studios and TV networks, and News Corp., which focuses on the newspaper and book business. In December 2017, the Walt Disney company announced plans to purchase 21st Century Fox, including its "television studios, cable entertainment networks and international TV businesses."
Sources
Fox Merges With Disney: The Storied Studio's 102-Year History. Variety. December 14, 2017. Accessed April 02, 2018. http://variety.com/2017/film/news/fox-disney-merger-history-timeline-1202636152/.

About. 20th Century Fox. . Accessed April 02, 2018. https://www.foxmovies.com/about.

The Walt Disney Company To Acquire Twenty-First Century Fox, Inc., After Spinoff Of Certain Businesses, For $52.4 Billion In Stock. The Walt Disney Company. December 14, 2017. Accessed April 02, 2018. https://www.thewaltdisneycompany.com/walt-disney-company-acquire-twenty-first-century-fox-inc-spinof....

Wilson, Scott. The history of 21st Century Fox from 'The Sound of Music' to 'Avatar'. The Los Angeles Times. December 14, 2017. Accessed April 02, 2018. http://www.latimes.com/business/hollywood/la-fi-ct-fox-timeline-12142017-htmlstory.html.

Walker, Michael. The 20th Century Fox Logo: A Brief History. The Hollywood Reporter. June 27, 2013. Accessed April 02, 2018. https://www.hollywoodreporter.com/gallery/20th-century-fox-logo-a-576643/1-193553.

20th Century Fox. UCLA Film and Televison Archives. . Accessed April 02, 2018. https://www.cinema.ucla.edu/collections/20th-century-fox.

Fox Movietone News: It Speaks for Itself!. Fox Movie Tone News. . Accessed April 02, 2018. https://www.foxmovietonenews.com/.

Studios and Films. Fort Lee Film Commission. . Accessed April 02, 2018. http://www.fortleefilm.org/studios.html.

About. 20th Century Fox Studios. . Accessed April 02, 2018. https://www.foxstudios.com/about. Photo source.

Nine Decades of Vintage Hollywood on the 20th Century Fox Lot. Variety. December 14, 2017. Accessed April 02, 2018. http://variety.com/gallery/20th-century-fox-lot-studio-history/#!1/fox-lot-5-2. Photo source.

Foxstudiosentrance.jpg. Wikimedia. August 31, 2014. Accessed April 02, 2018. https://commons.wikimedia.org/wiki/File:Foxstudiosentrance.jpg. Photo source.


Additional Information