The Princess Theater
Introduction
The Princess Theater in Mount Ayr, Iowa was first home to silent movies where the film was played with live musicians playing as the film was shown. The theater was built in 1887 as a department store then converted into a theater in 1914 but closed in June 1985. That was until enough money was donated to renovate the theater in 2008.
Images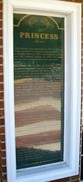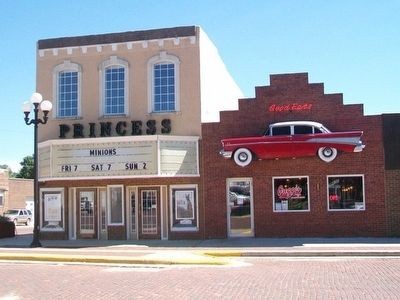 Backstory and Context
The Princess Theater did not start as a theater. It was first built as a department store for the W.A. Department Store however it is believed that in 1914, L.P. Todd converted the store into a theater to what is then dubbed The Princess Theater. Silent movies were usually played there with live musicians playing while the film was shown. The theater operated for fifty-six years and continued to operate as a motion picture theater. The ownership then went to J.H. Heddy after he purchased the theater then proceeded to do some major renovations to the theater at the cost of ten thousand dollars. Then in 1980, Thomas and Charlene Green owned the Princess House until its closing five years later.

However in 2003, Paul Ramsey, of the Ramsey Farm Foundation, purchased the property
and even donated the purchased property to the Princess Theater Troupe. The Princess Theater Troupe is a group of local volunteers who live for the purpose of restoring the old theater building. Paul's son, M. Paul Ramsey was an architect in California and he done the layout plans for the building during the process of restoration.

After the renovations were complete, The Princes Theater was reopened in August 2008 but not as a theater. It was reopened as a community non-profit organization where it is still used as today.
Sources
Fischer, Jr., William. The Princess Theater. The Historical Marker Database. June 16, 2016. Accessed April 08, 2018. https://www.hmdb.org/marker.asp?marker=86770.