The Stone Pony
Introduction
Located along the Jersey Shore, in Asbury Park, the Stone Pony is one of New Jersey's most well known and renowned music venues. With a long history beginning in 1974, The Stone Pony has hosted acts such as Bruce Springsteen, Bon Jovi, and many more.
Images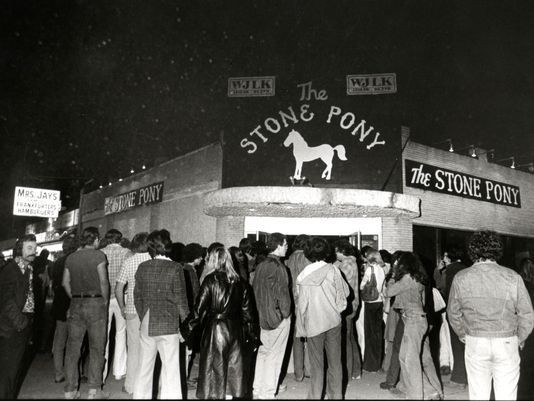 Bruce Springsteen Album Cover at The Stone Pony, 1984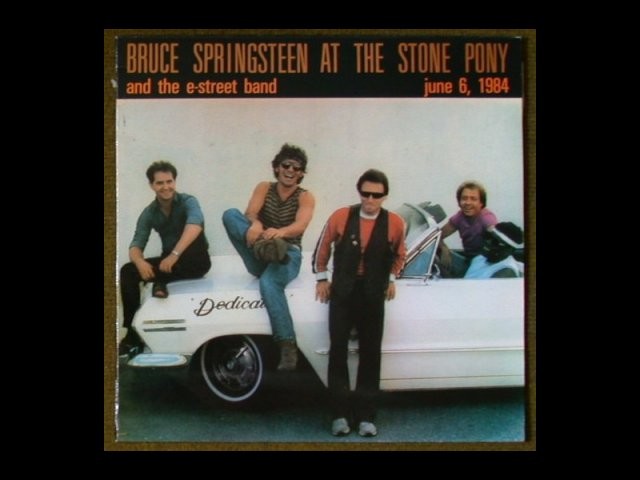 The Stone Pony Entrance, Present Day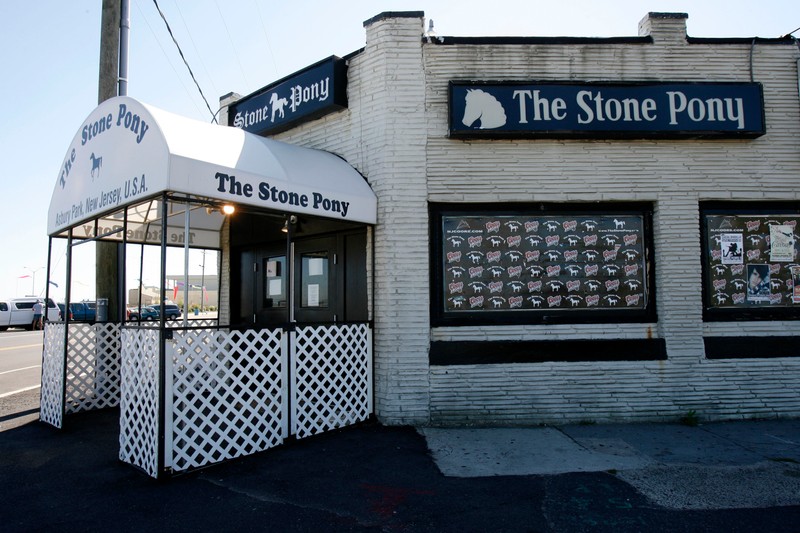 Backstory and Context
Before The Stone Pony became the legendary venue it is today, it was a local family restaurant know as Mrs. Jay's and Mrs. Jay's Beer Garden. It was a local hangout for tourists, bikers, and students alike. During the mid-1960s, Mrs. Jay's management began allowing band to perform there, foreshadowing what would become one of the most well known venues along the coast. Mrs. Jay's unfortunately went out of business in 1968.

The venue reopened in February of 1974, under the title of The Stone Pony. It was owned and operated by Robert "Butch" Pielka and John "Jack" Roig. Bruce Springsteen, a New Jersey native, would later make his first appearance at the Stone Pony in September after the release of his second album.

Just a couple short years later, The Stone Pony was host to a live syndicated broadcast featuring Southside and the Jukes. Ultimately Bruce Springsteen, The E Street Band, Ronnie Spector, and Clarence Clemons, the famous saxophonist, would join Southside and the Jukes on stage. The broadcast secured the venue's reputation as one of New Jersey's top locations for live music. Springsteen would again perform at the venue in 1984.

New Jersey's hottest rock club continued success into the early 1990s but filed bankruptcy in 1991 after involvement in cases involving their liability for drunk driving. In 1992, the venue reopened. Following an attempt by the city to rezone Asbury Park, and to remove The Stone Pony in the early 2000s, there was a local as well as national uproar as music lovers supported the "Save the Pony" campaign. The protest and support for the music venue from locals as well as Springsteen himself convinced the city to allow the bar to continue to operate.

The Stone Pony has partnered with the international concert promoter Live Nation and continues to host events and bands weekly. The high-profile recognition from these concerts and events resulted in a renovation and addition to the venue in 2009, increasing the capacity to over 3,000 music lovers.

Sources
"The Stone Pony." The Stone Pony, www.stoneponyonline.com/.

"The Stone Pony: A History of Asbury Park Rock Club." NJ.com, 1 May 2014, www.nj.com/inside-jersey/index.ssf/2014/05/the_stone_pony_a_history_of_asbury_park_rock_club.html.

"The Stone Pony." Wikipedia, Wikimedia Foundation, 30 Apr. 2018, en.wikipedia.org/wiki/The_Stone_Pony.


Additional Information