Charles Alston's Home and the 306 Group's Studio
Introduction
Charles Alston was a prominent African American artist and teacher. He lived and worked in Harlem, New York his entire life, including during the Harlem Rennaissance in which he participated as a key artist. His studio at 306 West 141st Street was a hang out and shared studio for famed Black artists like Richard Wright, Claude McKay, and Alain Locke. Black artists like Jacob Lawrence or Augusta Savage were also among those who would rent small areas of the studio for their own work, making 306 a hotbed for discussions about African American history and the social responsibilities of the artist.
Images
Harlem Renaissance Artist Charles Alston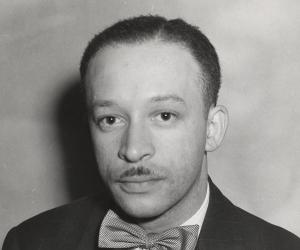 One of Alston's murals at Harlem Hospital Centers, entitled "Modern Medicine."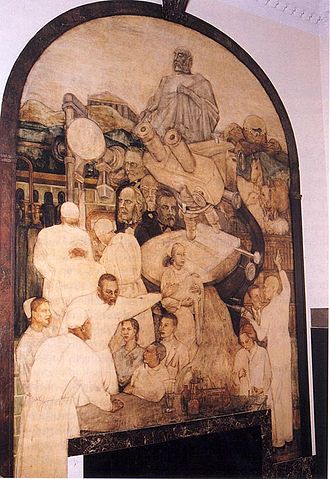 The Harlem Renaissance artists, including Alston, that use the 306 studio.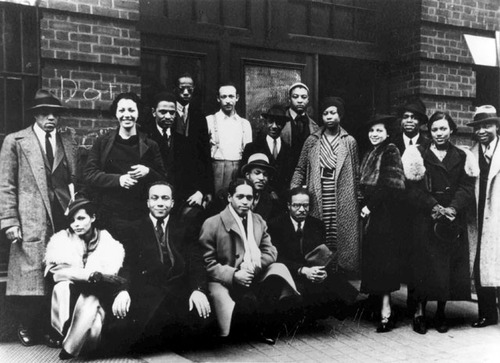 Backstory and Context
Charles Alston was born to a leading African American family in Charlotte, North Carolina on November 28, 1907. His father, a Reverend, died suddenly when Charles was 3 years old, leaving his mother to remarry Harry Bearden, uncle to Romare Bearden who would become Alston's lifelong friend and contemporary in the Black arts movement. The family moved to New York during the Great Migration, and settled down in Harlem, New York.
Charles attended Columbia University for his undergraduate and graduate degrees in the fine arts. He began teaching art himself after college, at the Harlem Community Art Center, where he met and became friends with the founder of the Center and famous sculptor Augusta Savage. At the same time, he also met 10 year old Jacob Lawrence, a student in the Center's summer art classes, who he heavily influenced through his teachings and would later share the 306 studio with.
After 1930, the race was on for Alston. Alston went on to create illustrations for prominent publications, became more involved in the Black arts movement, and expanded his teaching resume to instructor at the Metropolitan Museum of Art, as well as the City College of New York. Alston frequented the same Harlem nightclubs as famous artists like Duke Ellington and Langston Hughes, who he befriended and illustrated an album cover for and a poetry book cover for, respectively.
Alston bought an apartment/studio in Harlem at 306 West 141st Street during the 1920s Harlem Renaissance. Artists that he had befriended as well as some of his star art students gathered here, forming what simply became known as '306', the main studio and hotbed of activities for Black artists like Augusta Savage, Henry Bannarn, and more. Along with these other artists, Alston successfully fought and campaigned for the Black arts movement, securing federal works commissions. Alston, through his activism, became the first African American supervisor for the Works Progress Administration's Federal Art Project, leading 35 other artists in creating huge murals for the Harlem Hospital Centers.
Sources
Jacob Lawrence's Migration Series: Charles Alston. Museum of Modern Art. . Accessed March 29, 2018. https://www.moma.org/interactives/exhibitions/2015/onewayticket/key-figures/charles-alston.

Taylor, Erica L. Little Known Black History Fact: Charles Alston. Black America Web. . Accessed March 29, 2018. https://Blackamericaweb.com/2014/01/03/little-known-Black-history-fact-charles-alston/.

The Artists: Charles Alston. Columbia University: The Harlem Hospital WPA Murals. . Accessed March 29, 2018. http://iraas.columnbia.edu/wpa/alston.html.


Additional Information