Delmarva: People, Place, and Time
Introduction
The Edward H. Nabb Research Center for Delmarva History and Culture is committed to documenting and preserving the region's history. Our permanent exhibit, Delmarva: People, Place, and Time presents an introduction to the region and showcases a small sampling of our archival and artifact collections that are stored on-site and are accessible for students, staff faculty, and members of the community for their research.
Images
Delmarva: People, Place, and Time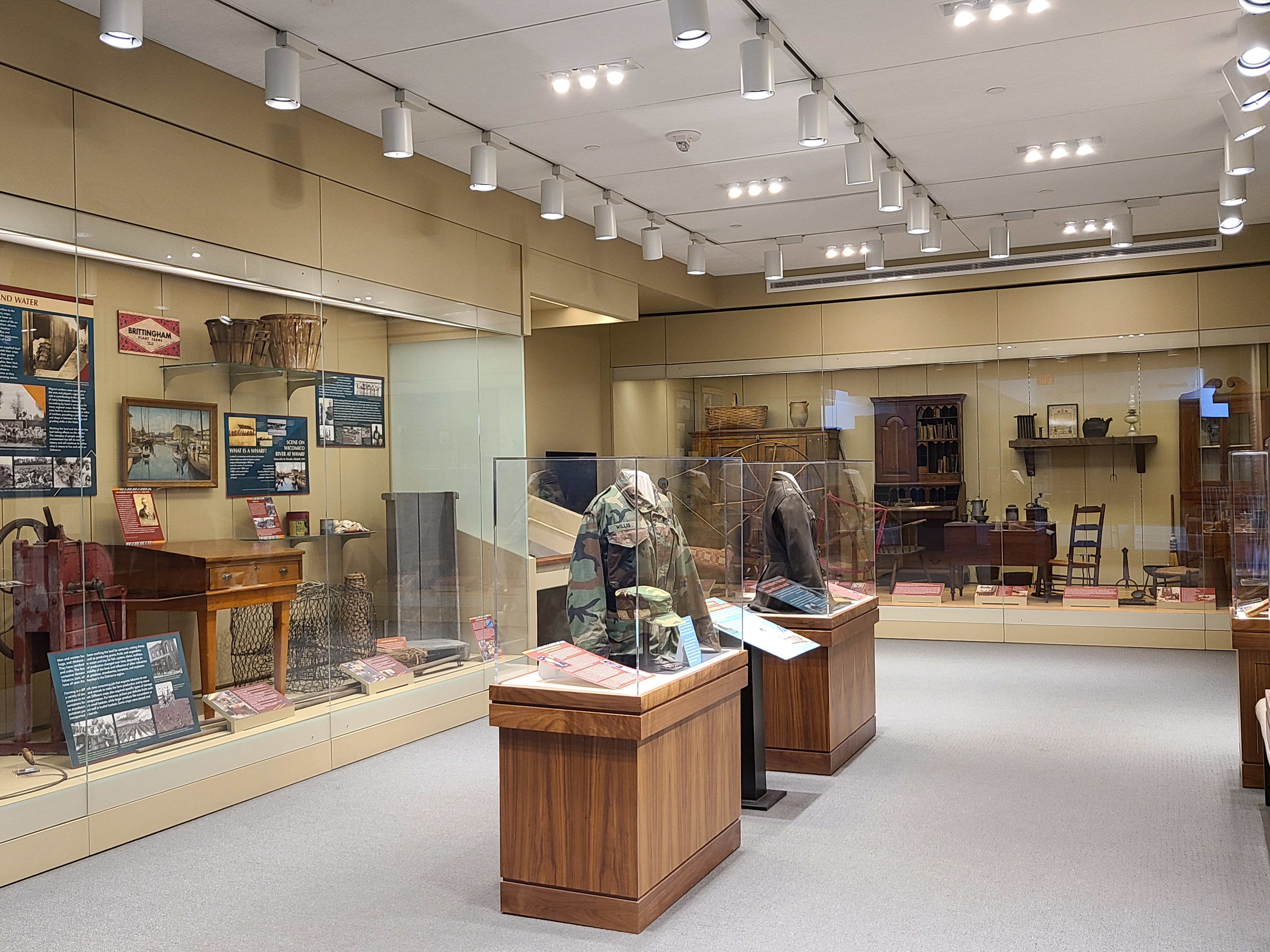 Delmarva: People, Place, and Time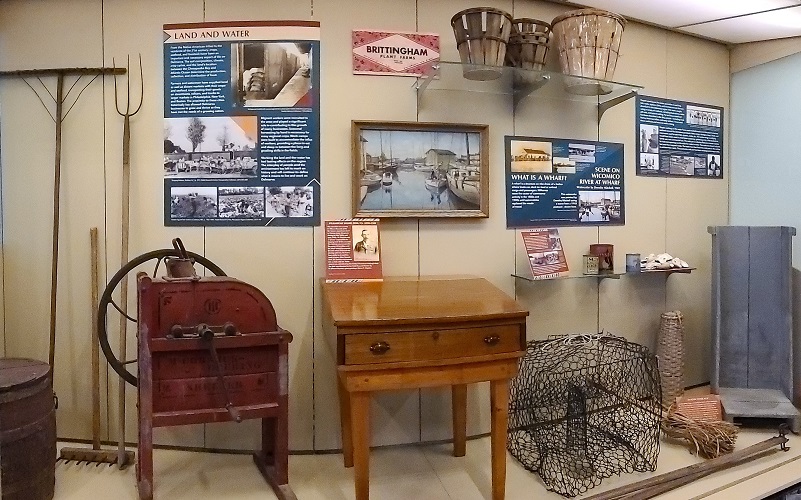 Delmarva: People, Place, and Time

Backstory and Context
The Delmarva Peninsula is made up of most of the state of Delaware and the Eastern Shore of Maryland and Virginia. The term Delmarva – Delaware, Maryland, and Virginia – started to appear in the early 1900s and became more widespread by the 1920s. The peninsula is surrounded by water on three sides, including the Chesapeake Bay, the Delaware Bay, and the Atlantic Ocean, as well as the Chesapeake and Delaware Canal, which was built in 1829. The Peninsula is 170 miles long, 70 miles at its widest point and less than 12 miles wide at the narrowest point, with Cape Charles on the southern tip. Delmarva can be accessed by several bridges that cross the Chesapeake and Delaware Canal in the north, the Chesapeake Bay Bridge in the west, the Cape May-Lewes Ferry in the east and the Chesapeake Bay Bridge-Tunnel in the south.  
This land between the Chesapeake Bay and the Atlantic Ocean has a rich history and diverse population from many cultures and backgrounds. The landscape and environment coupled with the different customs, beliefs, and traditions create a distinctive feel and lifestyle that is uniquely Delmarva.
This self-guided exhibit highlights various aspects of Delmarva history, including Native Americans and early settlers, slavery and servitude, a glimpse of what life was like in an early 19th century home, and how working the land and water has shaped the people and landscapes of this region. Our permanent exhibit is updated regularly to incorporate stories that reflect the diverse history of the Delmarva region.
Sources
Delmarva: People, Place, and Time. Accessed September 25th 2020. https://libapps.salisbury.edu/nabb-online/exhibits/show/delmarva--people--place-and-ti/delmarva--people--place-and-ti.
Image Sources
Edward H. Nabb Research Center

Edward H. Nabb Research Center

Edward H. Nabb Research Center

Additional Information