Microform Room
Introduction
Microforms are scaled-down reproductions of documents on film or paper. The Nabb Center has a collection of both microfilm (reels) and microfiche (flat film) that can be read, scanned, and printed on specialized equipment in our microform room. Materials vary by state and county and dates available, but there is a variety of surveys, tax lists, judicial and church records, as well as debt books.
Images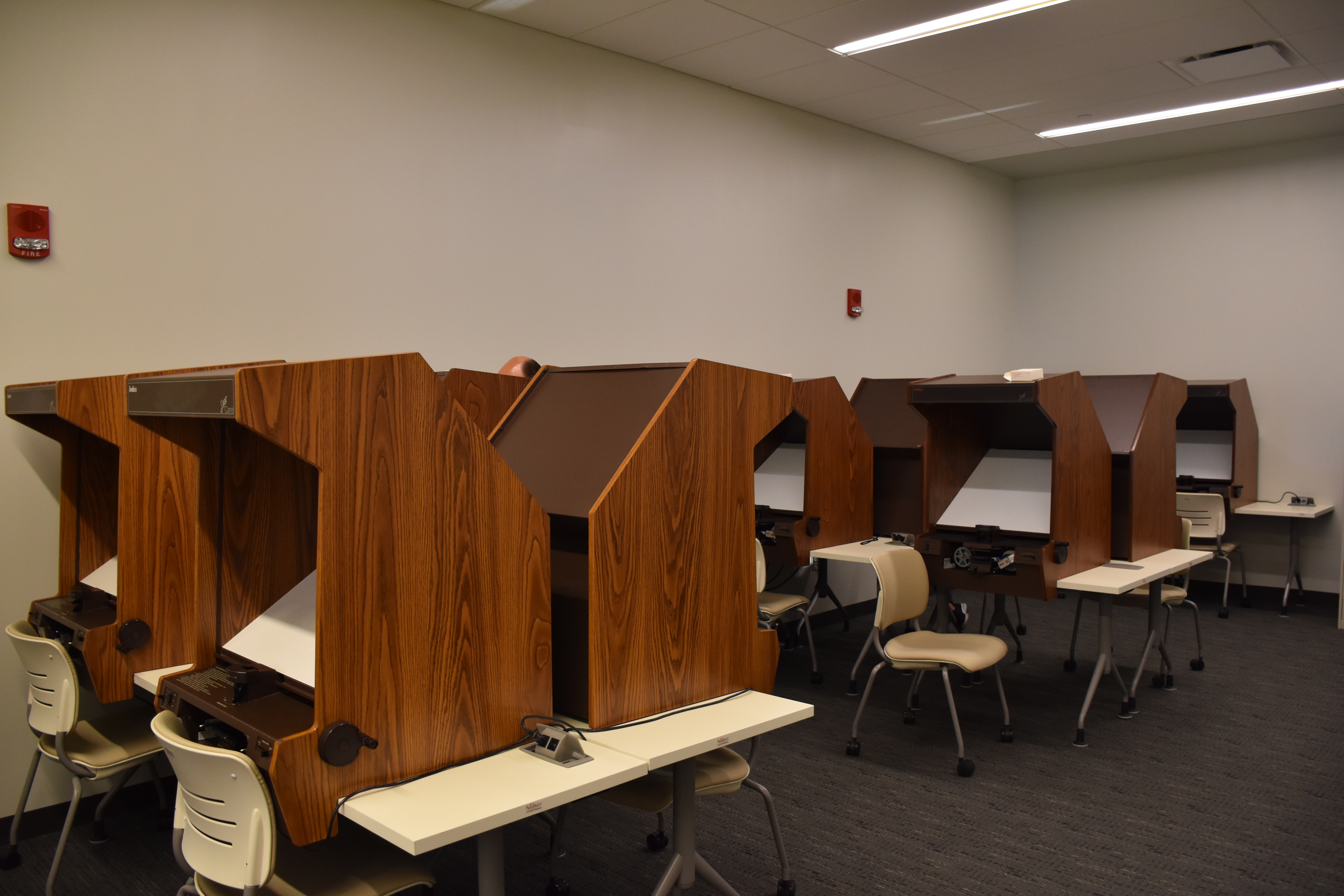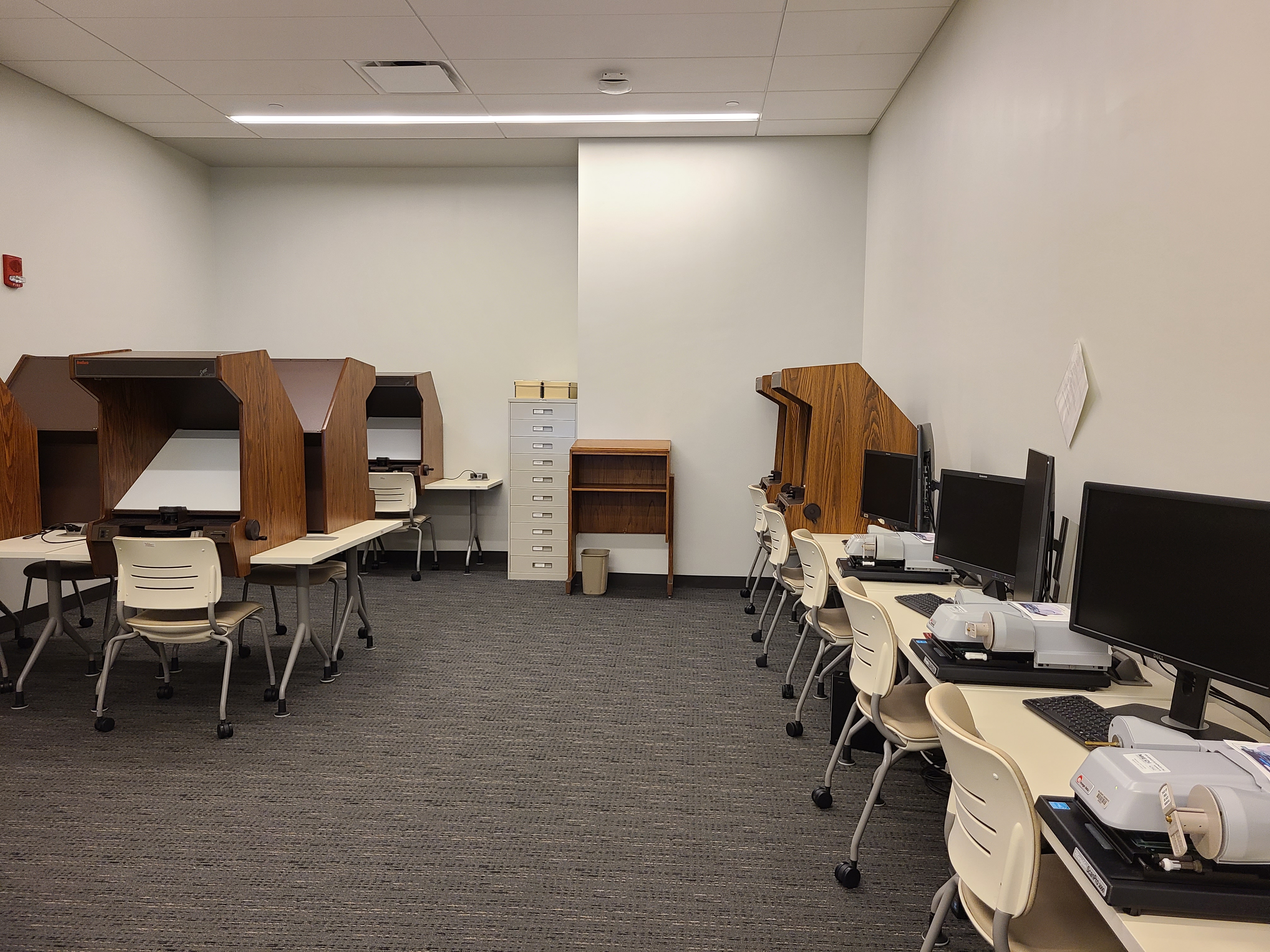 Microform Printer/Scanners
Backstory and Context
This Special Collections Microfilm Guide lists the extensive microfilm and CD special collections the Nabb Research Center has available. This collection is divided into the following broad research categories:
·     African-American Studies
·     Ante-bellum Period thru Civil War Period
·     Census
·     Colonial Period thru Revolutionary Period
·     Economic Reocrds (ledgers, journals, etc.)
·     Family History
·     Newspapers
·     Native American
·     Religion/Church Records
·     Twentieth Century
In addition to the above, we have a large collection of microfilm consisting of government, church, and newspaper records relating to our main areas of interest: the states (or colonies) of Delaware (Kent & Sussex Counties), Maryland (Dorchester, Somerset, Wicomico, & Worcester Counties) and Virginia (Accomack & Northampton Counties), along with assorted films from other counties.
Sources
Nabb Research Center Collections. Accessed September 25th 2020. https://www.salisbury.edu/libraries/nabb/collections/.
Image Sources
Edward H. Nabb Research Center

Edward H. Nabb Research Center

Edward H. Nabb Research Center

Additional Information