Travel Town Museum
Introduction
Located in Griffith Park, Travel Town Museum preserves and promotes the legacy of how railroading shaped the history of Southern California and the Western United States. Opened in 1952, the museum features many rolling stock on display including locomotives, passenger cars, freight cars and cabooses, interurbans and motorcars. The museum also has a miniature train which can be ridden and goes around the perimeter of the museum. Visitors are also allowed to tour passenger cars and invited to volunteer.
Images
Travel Town Museum opened in 1952 and features numerous rolling stock in its collection.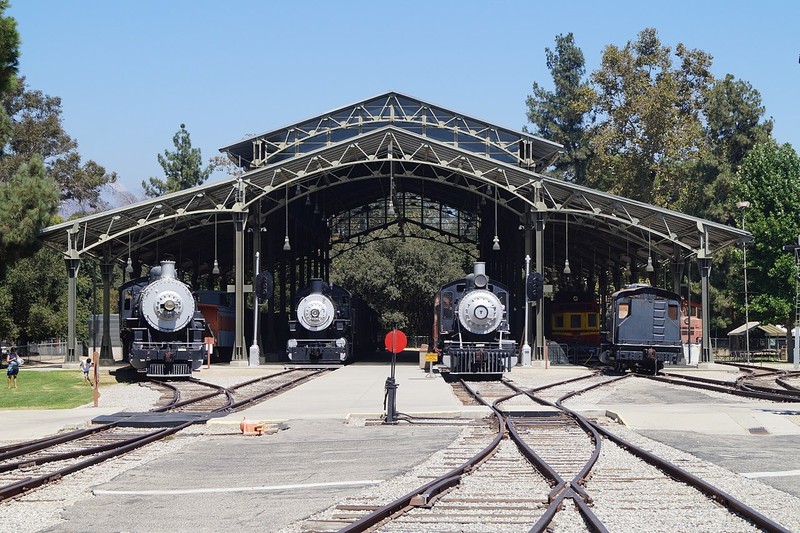 Backstory and Context
The idea for the museum originated in the late 1940s, when railroad enthusiasts, including city superintendent of recreation William Frederickson Jr., started to develop a plan for the museum. They invited railroad companies to donate soon-to-be obsolete steam locomotives and other rolling stock. Over time, the museum's collection grew to the size it is today.
Sources
"The History of Travel Town." Travel Town Museum. Accessed May 17, 2018. https://www.traveltown.org/history.shtml.

"Travel Town Museum." LAParks.org. Accessed May 17, 2018. https://www.laparks.org/traveltown#history.

Photo: NearEMPTiness, via Wikimedia Commons
https://en.wikipedia.org/wiki/Travel_Town_Museum#/media/File:%27Travel_Town_Museum%27_49.jpg

Additional Information