Midland County Historical Museum
Introduction
The Museum is open Thursday-Saturday each week from 11 am to 4 pm. The current exhibits are: From Plan to Plans and Petroleum: Midland During World War II. Paleo-Midland: The Story of the Midland Woman Skull The Midland Historical Society will be developing new exhibits over the next year as funding is available. The Museum also holds a large collection of historical documents including obituaries and newspapers from the Midland Reporter Telegram as well as images related to Midland history. These archives are available to the public by appointment only.​
Images
Visit the Midland County History Museum at the corner of Main and Texas.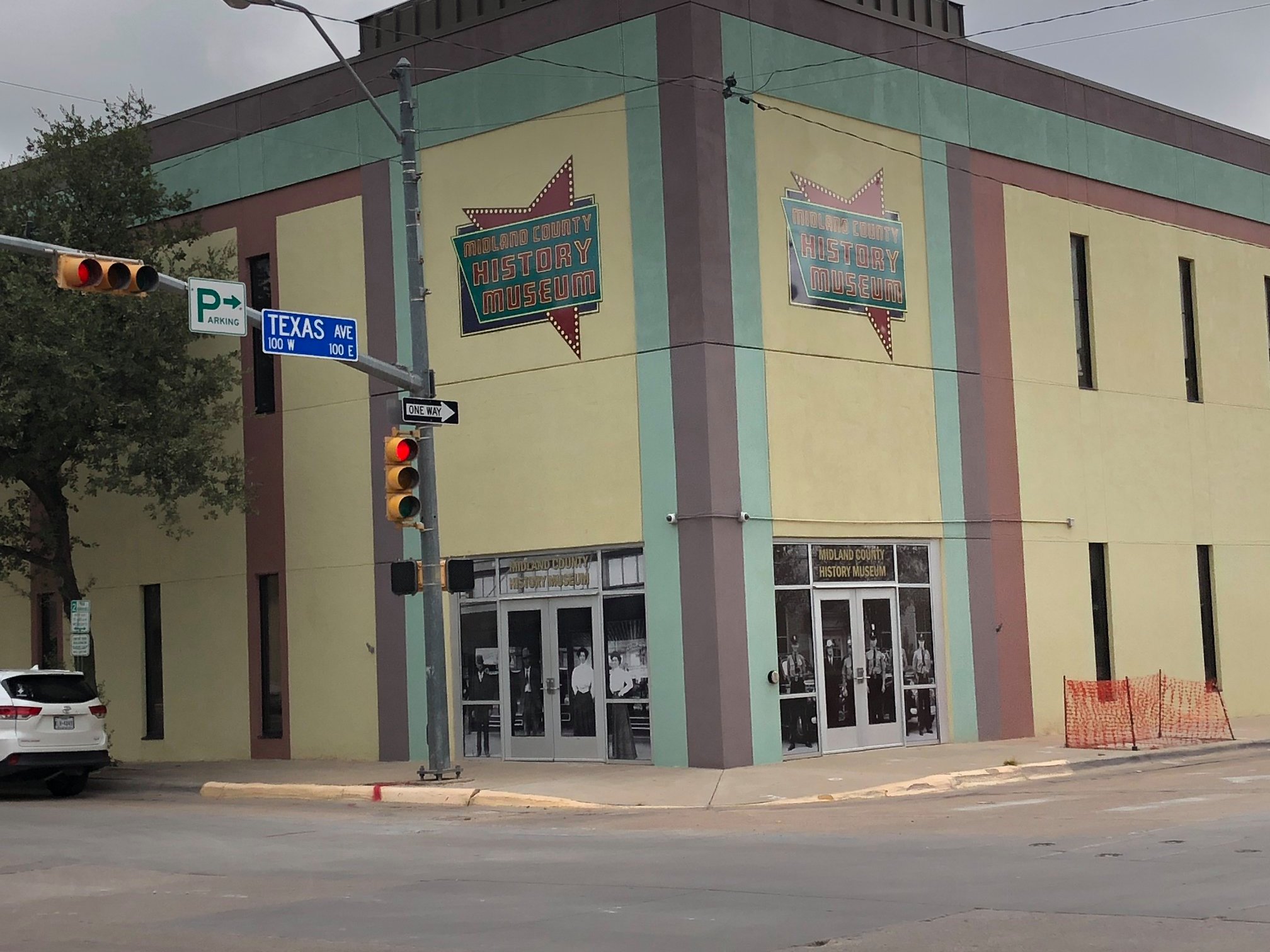 The museum opening in March, 2019 was a great success.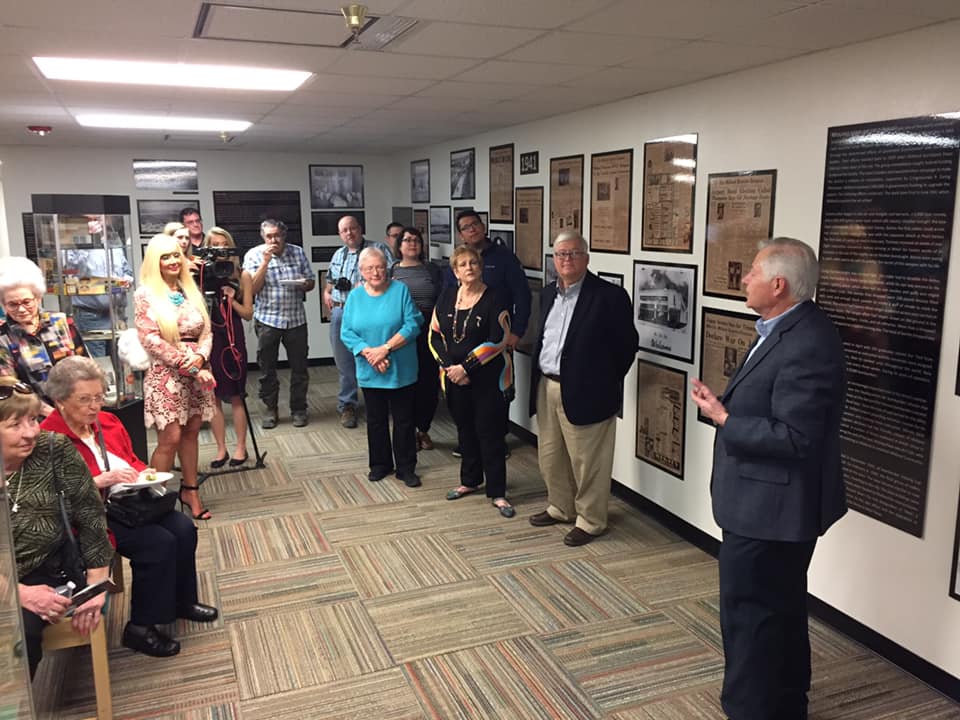 The Museum entrance doors now have historic photograph cover.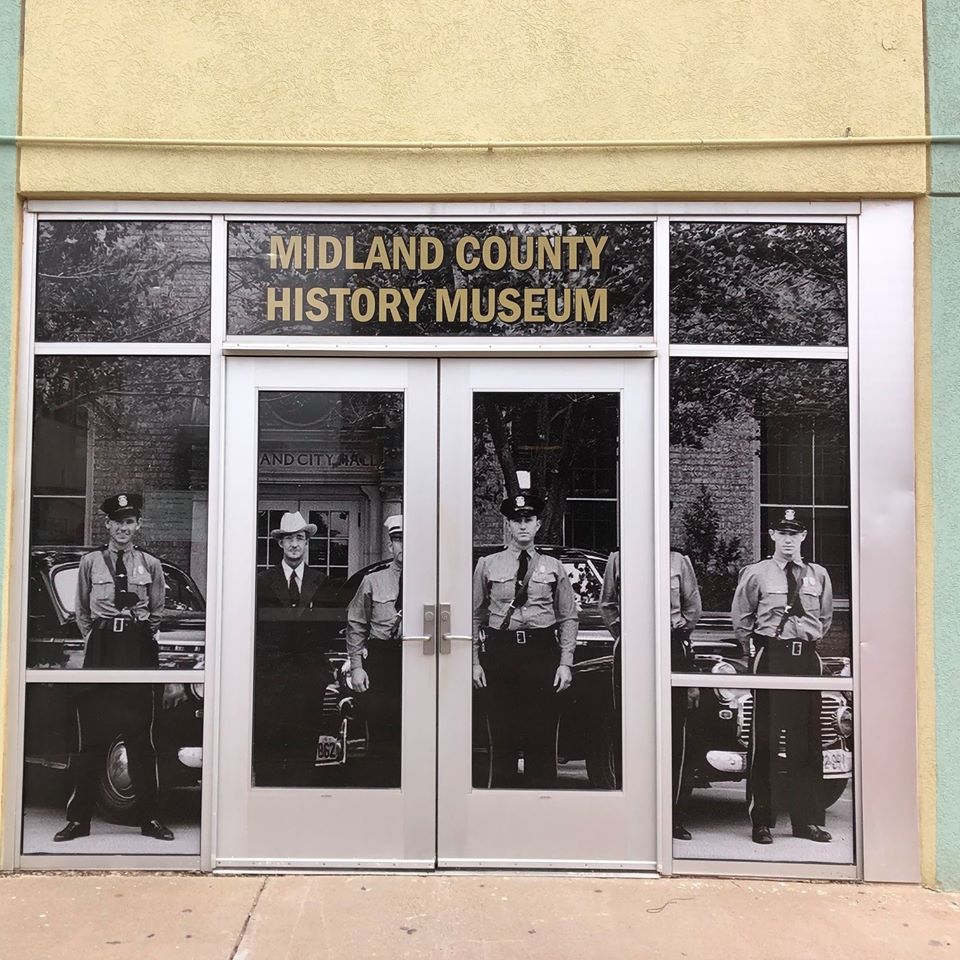 Visitors tour the temporary exhibit Citizens At Last produced by Humanities Texas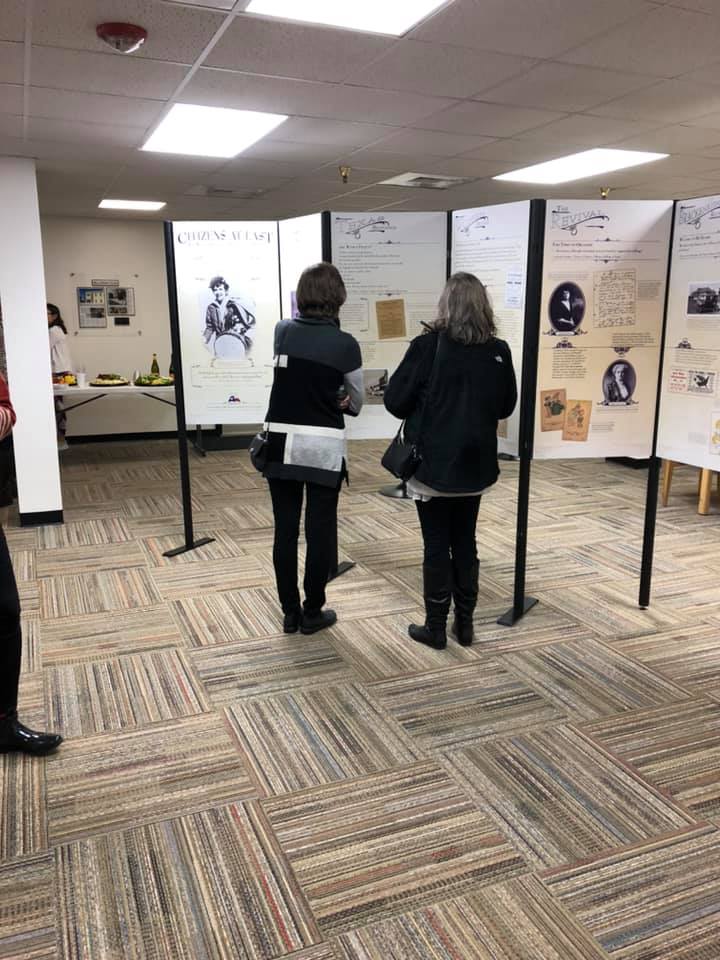 New signage provides information on museum hours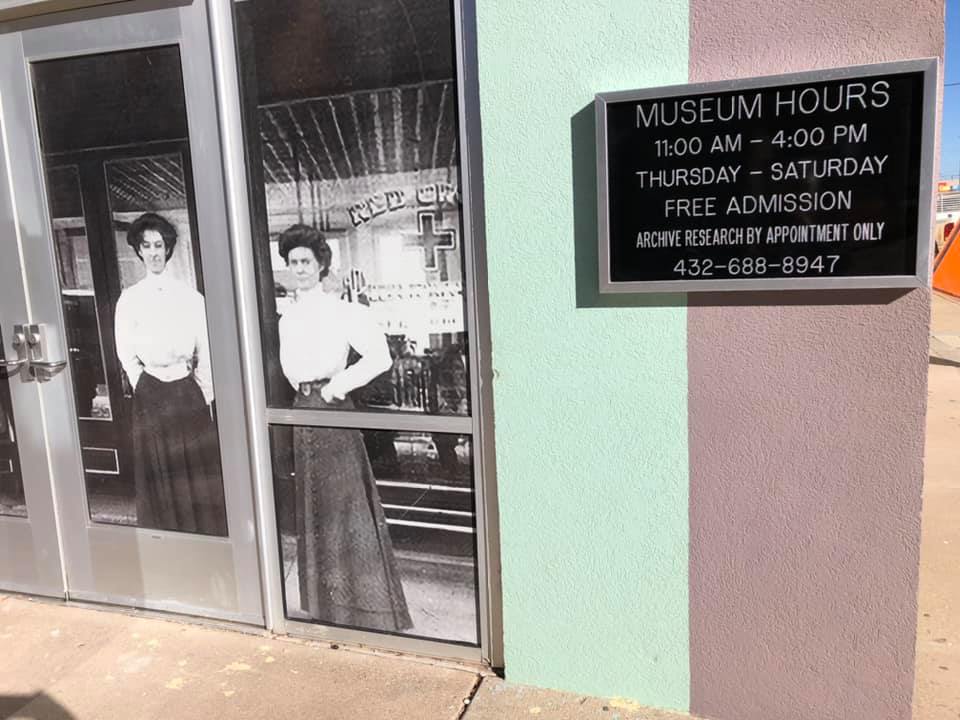 Backstory and Context
The Midland County Museum has a lengthy history. Margarite Hester, Midland County Librarian in the 1930s, put together a display of historic items in 1932 in the basement of the County Courthouse. Local rancher Porter Rankin became interested in the project and contributed a number of items he owned, including Native American relics. Other citizens became interested and helped catalog the collection. Through newspaper stories and word of mouth, the small group collected funds for display cases.
Over time many historic items and photographs were added to the museum.
When the Midland County Historical Society formed, the group chose to adopt the museum as one of its projects. For most of the museum's history it has been operated by volunteers. Over the years the museum was housed in different locations, the Courthouse, the County Library, in its own county building, and currently in its location at the corner of Main Street and Texas Avenue (originally the Woolworth store building).
The museum currently displays temporary exhibits while funds are being raised to create a comprehensive permanent exhibit detailing the history of Midland County.
Additional Information