Battersea
Introduction
Battersea is a marvelous 18th century estate located in Petersburg, Virginia. Built in 1768, Battersea celebrates its 250th anniversary. Its characterstic Palladian style architecture and beautiful grounds provide visitors a memorable and unique historical experience. Battersea Foundation is restoring Battersea for future generations. The estate is one of the finest surviving Palladian structures in America and is a Virginia Historic Landmark listed in the National Register of Historic Places.
Images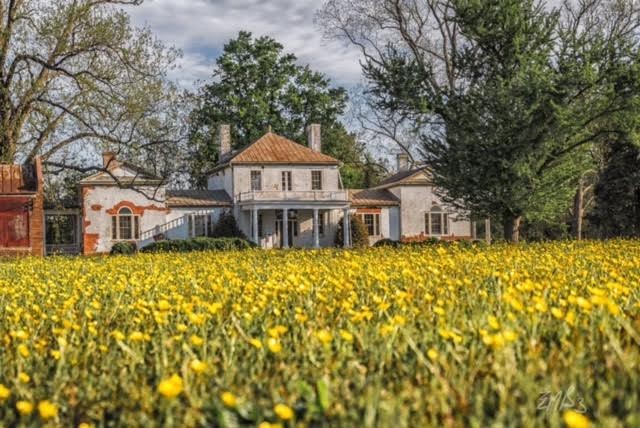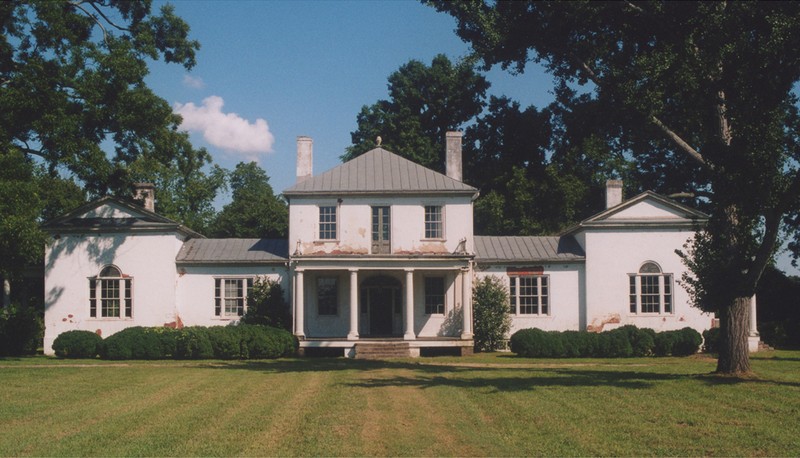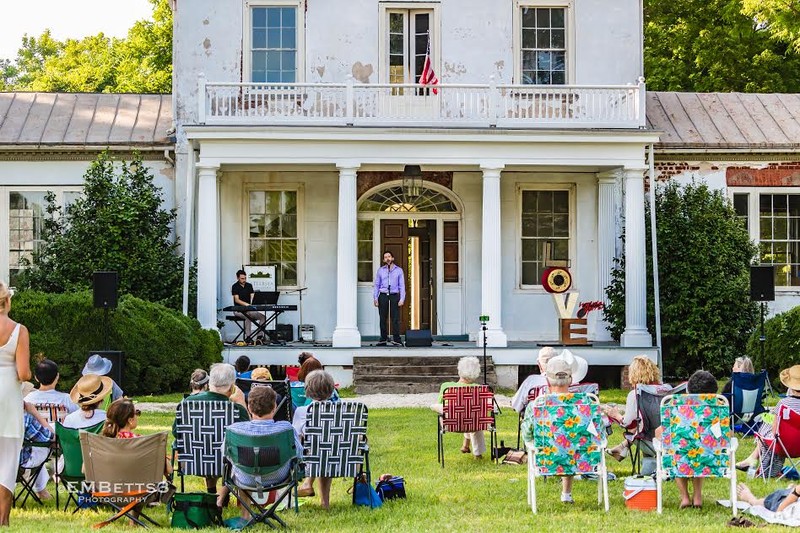 Backstory and Context
Battersea was built in 1768 by Colonel John Banister. Colonel Banister (1734-1788) was an important figure for both Petersburg and the emerging nation as it struggled for independence. Colonel Banister's involvement in the Revolutionary War effort[1] as well his signing of the Articles of Confederation demonstrates his essential role in the politics of the day. He was also Petersburg's first mayor, a member of the House of Burgesses, and participated in the framing of the Virginia Declaration of Rights and the state constitution.
Although Banister's doings were well-known, Battersea's story is a bit more obscure. The house features Anglo-Palladian style architecture fashioned after the Italian architect Andrea Palladio's designs. The house, or "villa" is subdivided into five symmetrical sections characteristic of Palladian architecture, but the patternbook plates of British writer Robert Morris also influence elements of the home. Unfortunately, and mysteriously, the designer of Battersea is unknown. Whoever designed the villa would have had extensive knowledge of popular architectural styles in addition to a familiarity with European tastes[2]
[1] Banister contributed numerous supplies to American troops. He also corresponded with then-Governor Jefferson and General Washington about military and monetary concerns during the War as a lieutenant colonel of cavalry under General Lawson, for which he acquired his title "colonel".
[2] Banister was educated in England, making it likely that he had experienced such European architectural inspiration, but there is little evidence that he had the know-how to design Battersea completely on his own. Jefferson and Banister wrote to each other, and Jefferson of course was highly interested in architectural pursuits. Though there is speculation that Jefferson was involved, there again is lacking evidence to prove who had a hand in designing Battersea's magnificence.
Sources
Battersea. Virginia Department of Historic Resources. September 14, 2006. Accessed May 30, 2018. http://www.dhr.Virginia.gov/registers/Cities/Petersburg/123-0059_Battersea_2006_NR_final.pdf.
Graham, W., & Wegner, M. R. (1988). Battersea: A Historical and Architectural Study. Prepared for the Friends of Battersea Committee.
G. K., & N. T. (2017). Battersea Cultural Landscape Assessment: Recommended Cultural Landscape Treatments and Future Research.
Additional Information