Preston County Courthouse Complex
Introduction
The Preston County Courthouse Complex was built in 1930. It is a good example of the Art Deco or Public Style building of this period. There are only a few of this type of Courthouse in the state. It is constructed of beautiful pink sandstone.
Images
Clock located along Price Street (East Side)
View along Main Street (from northwest to southeast)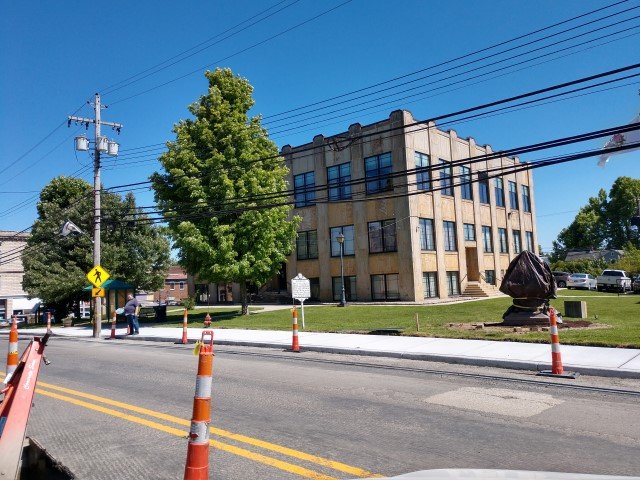 View along Price Street (from northeast to southwest); includes cannon and Civil War Memorial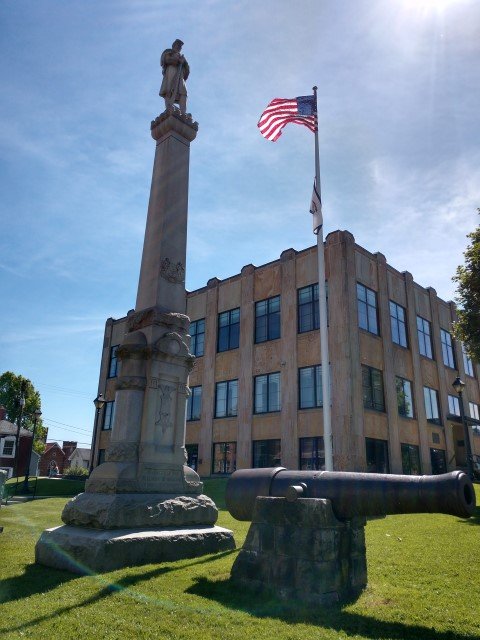 Cannon, last fired in defense of Ft. Sumter (view from north to south)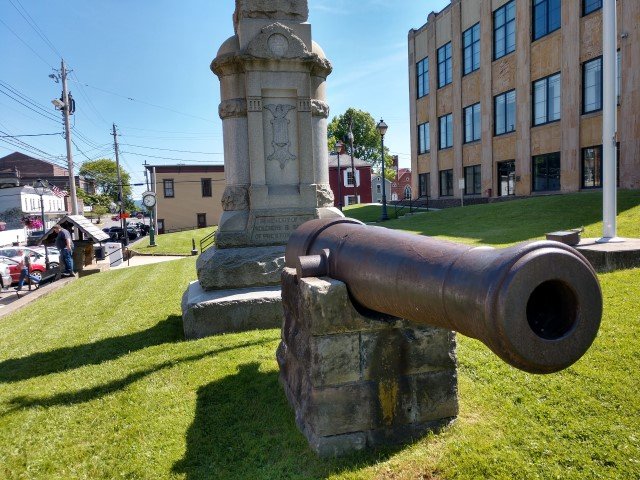 Historic Marker depicting location of Price's Tavern where Preston County was formed (view from east to west)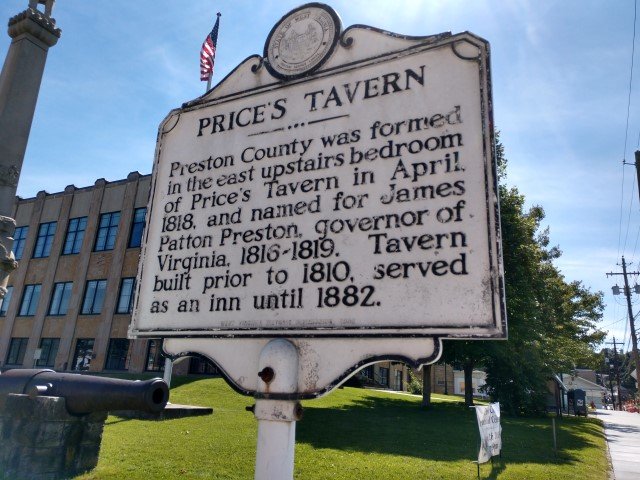 Preston County Jail front view from Main Street (view from north to south)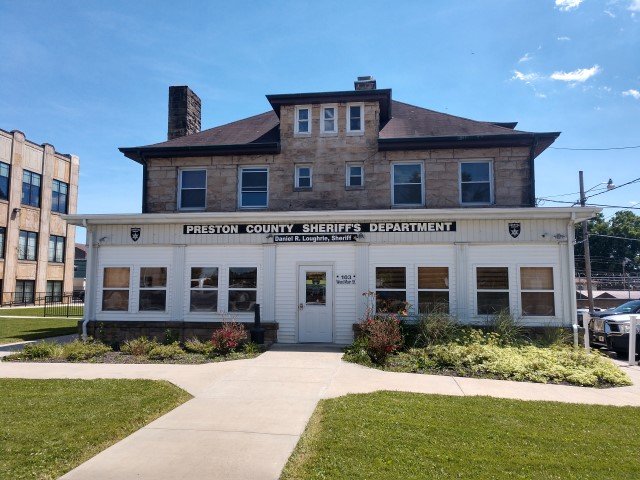 Preston County Jail west side (view from northwest to southeast)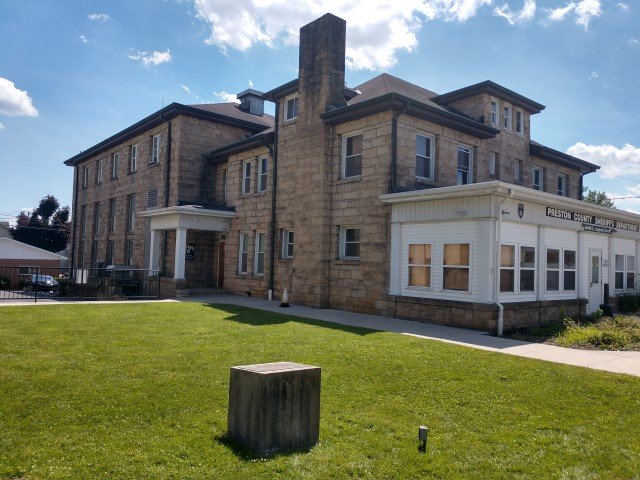 Backstory and Context
On the Courthouse lawn is a cannon, last fired in April, 1861 in defense of Fort Sumter. This cannon was called a Columbian Siege Gun. It is 12 feet long, has an 8 inch bore, and weighs 8,500 pounds. The Town fathers, thinking the cannon weighed 51,000 pounds, buried stone ten feet deep under the foundation for the cannon. It took three teams of horses to bring the cannon uptown from the Morgantown and Kingwood Railroad station. Plans for the Soldier's Monument, which stands on the lawn, began in 1893. Lunches and dinners were served at the courthouse to raise funds for the project. One year later, the site on the Courthouse lawn was selected. Preston County led the entire United States in Union patriotism by volunteering the largest percentage of its population to government service. After almost ten years of raising the money, the statue was placed on top of the 36 foot high monument of white beryl granite from Vermont. On the day of dedication, 5,000 visitors attended, including one hundred Civil War veterans. The Preston County Jail, built in 1925, sits just west of the courthouse. It is constructed of Kingwood sandstone.
Sources
Ward, Bryan. Kingwood Preservation Plan. Morgantown, WV. West Virginia University, 1997. This book was produced by the Eberly College of Arts and Sciences, Institute for the History of Technology and Industrial Archaeology at West Virginia University for Main Street Kingwood. Printed in the United States of America Copyright 1997 Main Street Kingwood. All rights reserved. Cover illustration by Paul Boxley and cover photograph courtesy of W.G. (Bill) Williams. Main Street Kingwood, 101 East Main St., P.O. Box 357, Kingwood, WV 26537