Portland Saturday Market
Introduction
Established in 1974, Portland's Saturday Market is the largest of its kind in the United States. Despite its name, it is open on both Saturdays and Sunday from March to December and draws around seven hundred thousand total visitors each year. The market developed from a grant from the Metropolitan Arts Council and the creation of a public benefit corporation where shareholders agreed to finance the market and work to maintain its operation and reputation by screening all artisans and vendors. The market grew quickly as residents valued the experience of the market and its ability to offer a convenient way of shopping from multiple artisans. Recognizing that Portland's Saturday Market brought business to the city's downtown merchants and restaurants each the weekend-a time period when many other downtown districts experience decreased traffic and sales, Portland's market become a model for many other cites.
Images
"Walking Portland: 30 Tours of Stumptown's Funky Neighborhoods, Historic Landmarks, Park Trails, Farmers Markets, and Brewpubs" by Becky Ohlsen --Please see the link below for more information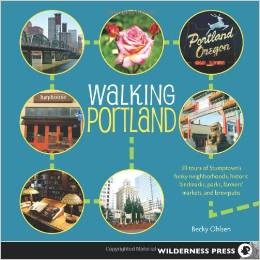 Portland Saturday Market has grown since its inception in 1976 and operates as a food and craft open-air marketplace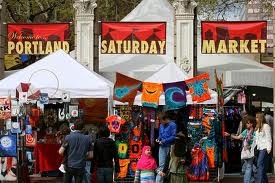 Portland Saturday Market operates as a public benefit corporation where members earn profits and agree to operate the business in a manner that benefits the city and its artisans.
The market operated in this parking lot in its early years. It now generates millions in sales but still functions as a community of artisans for the benefit of the city and its artisans.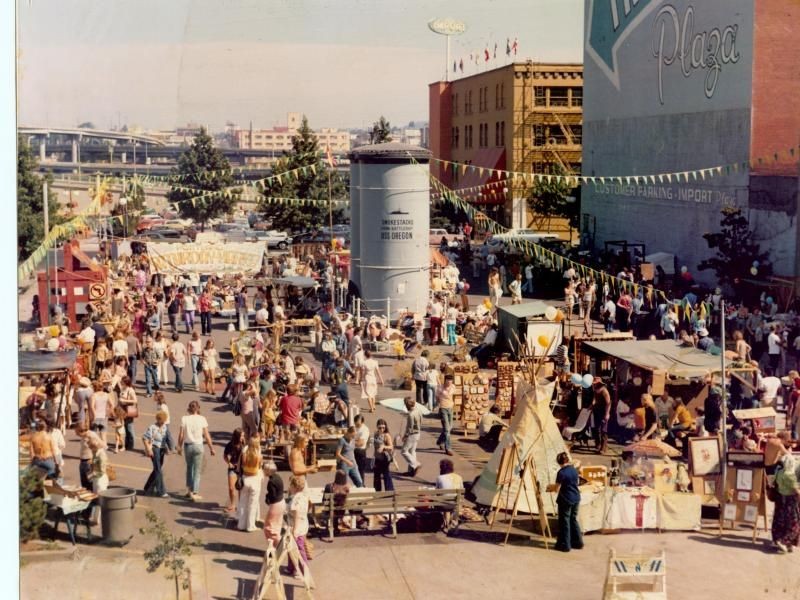 Backstory and Context
Inspired by the city of Eugene's market, Portland artists Sheri Teasdale and Andrea Scharf created the market in 1974. The pair secured investors by selling shares in a mutual benefit corporation that would manage the market and screen potential vendors. The market began in a single parking lot before moving to a larger and previously-vacant space under Burnside Bridge. In 2009, it moved from the bridge to Waterfront Park. The organization now includes 350 artisan-members who participate in democratic meetings of shareholders who make decisions and share collective profits.

Sources
"History-The Market Through the Decades" Portland Saturday Market website (accessed 6/4/2016) http://www.portlandsaturdaymarket.com/about/history/
Additional Information