Flame of Hope, Virginia Beach
Introduction
This monument was created in 1972 to offer hope that all American prisoners of war in Vietnam would be able to return home to the United States. After the return of hundreds of prisoners in 1973 and 1974, the monument became a symbol for the thousands of soldiers who were listed as missing in action. The monument ceased to burn in the oil crises of the 1970s abut today is lit at all times and continues to serve as a memorial for families whose loved ones were never returned.
Images
The monument is surrounded by concrete steps.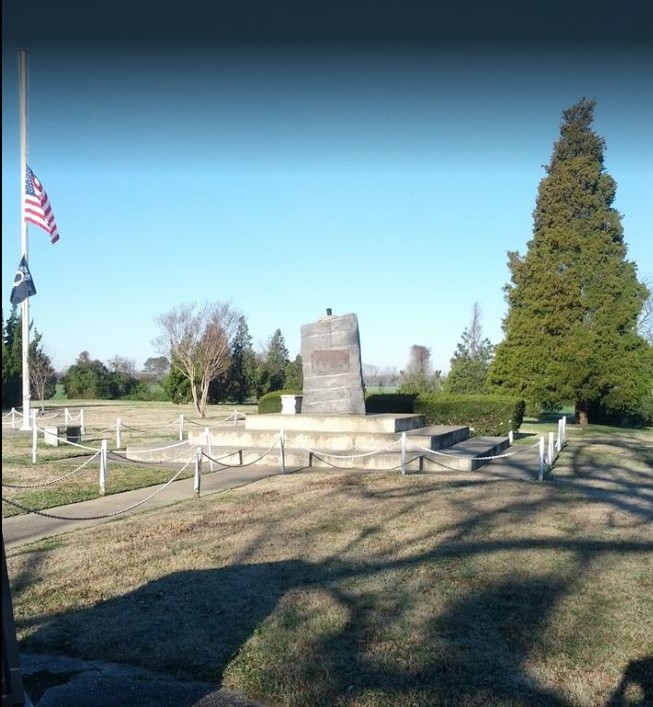 The monument includes a small plaque.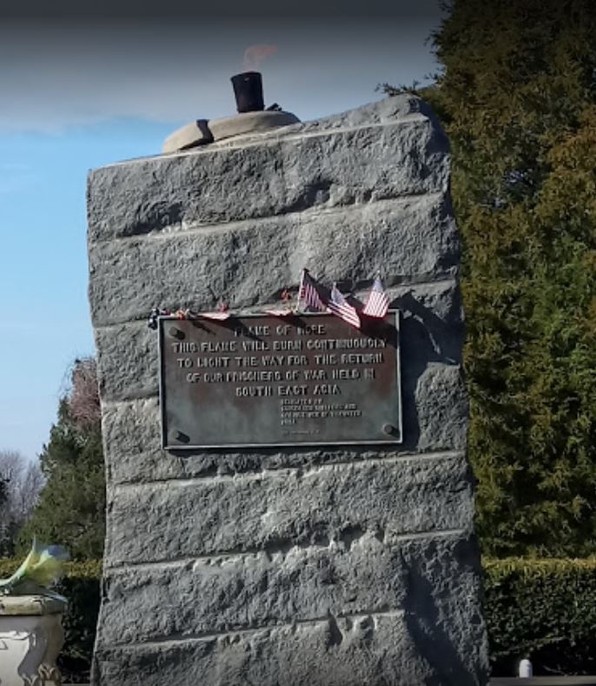 The walkway to the monument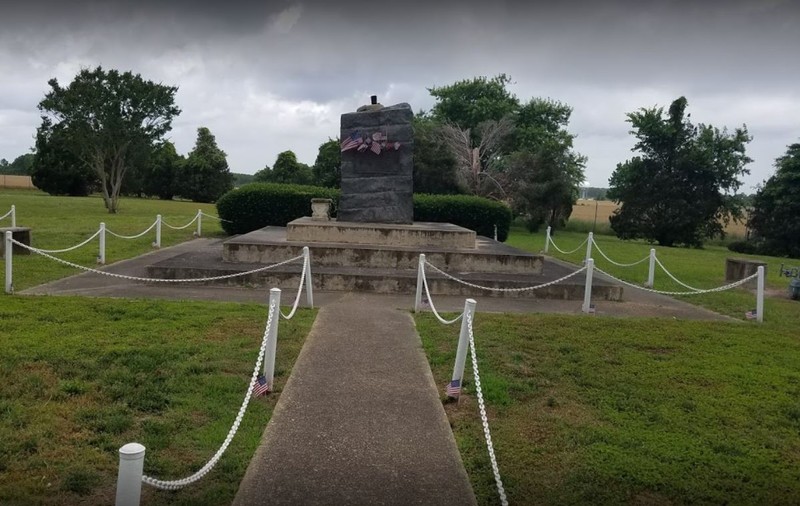 This sign faces both sides of the road and indicates the monument's location.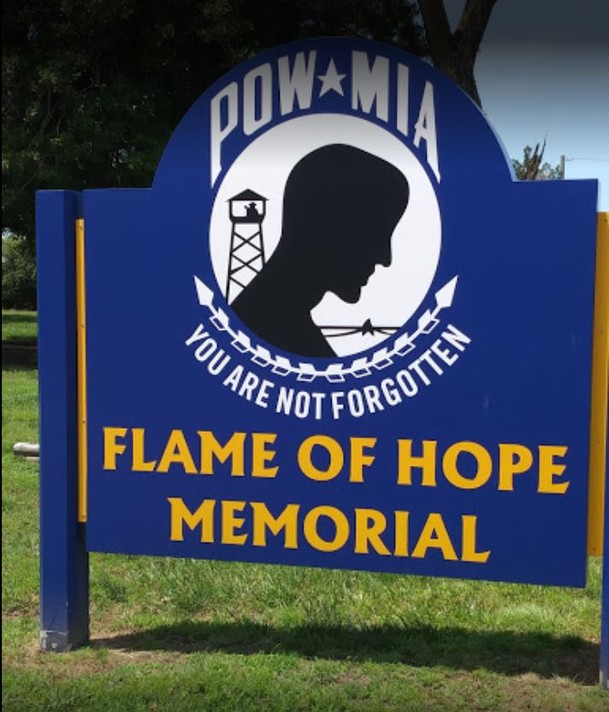 Backstory and Context
Created in 1972 as most American troops were returning from the war in Vietnam, this monument was dedicated in the hope of honoring these veterans and offering a symbol of hope for their well-being. The monument is adjacent to Naval Air Station Oceana and visitors to the site are likely to hear and see helicopters and fighter jets take off and land as they train A small private parking area is available for those that wish to visit the monument.

The monument was created with 34,000 pounds of concrete centered around a propane flame that is always burning in memory of the veterans who served in Vietnam. The monument also includes a small plaque on the concrete structure that offers a short description of the flame of hope and its meaning.

In 1972, American public opinion regarding America's participation in the Vietnam War had largely shifted towards a desire to end the war. While journalists revealed many disturbing aspects of America's participation in the war and inconsistencies between what the public had been told and what military leaders knew to be true, they also investigated reports that suggested that hundreds of Americans were still held as prisoners. Declining trust in the nation's military and political leaders accelerated a growing concern that despite assurances from official channels. there were still many soldiers who had been taken prisoner by the North Vietnamese or VietCong that had not yet been returned.

About a year after the flame was lit, Vietnam and the United States signed an agreement that sent many of the US prisoners of war home. 565 soldiers came back to the US as part of this agreement, but many others were either missing or believed to still be held captive. Operation Homecoming was established to account for over 2000 unaccounted soldiers and this flame kept burning. The flame was extinguished in 1973 due to rising oil costs. However, public attention and a return to low fuel costs led to the flame again burning. A re-dedication ceremony on May 1, 1994, occurred at the flame to offer recognition for soldiers who are still listed as missing in action.

The original objective of this flame was to provide a symbolic light that might guide these prisoners back to the United States. The monument remained lit for every hour of the day and offered a place for loved ones to visit, remember, and pay tribute to soldiers that were listed as missing in action.

Sources
Stroud, Mike. The Flame Of Hope. The Historical Marker Database. November 12, 2013. Accessed June 28, 2018. http://www.waymarking.com/waymarks/WMPHCR_FLAME_OF_HOPE_Virginia_Beach_Virginia.

Advisor, Trip. The Flame of Hope. TripAdvisor. . Accessed June 28, 2018. https://www.tripadvisor.com/Attraction_Review-g58277-d4730915-Reviews-Flame_of_Hope_Memorial-Virginia_Beach_Virginia.html.


Additional Information