St. Patrick's Catholic Church
Introduction
St. Patrick's Catholic Church is one of Toledo's more striking landmarks. It was built in 1901 and an excellent example of Gothic Revival architecture. The spire reaches a height of 240 feet and the interior features red-granite columnns, stained-glass windows, and statues of a young Jesus, saints and other religious figures. The church is the second one built at this location. The first was built in 1863 but declared unsafe and torn down in 1891 (the congregation used the nearby parish hall built in 1874 during the construction of the current church). The church was added to the National Register of Historic Places in 1972.
Images
St. Patrick's Catholic Church was built in 1901.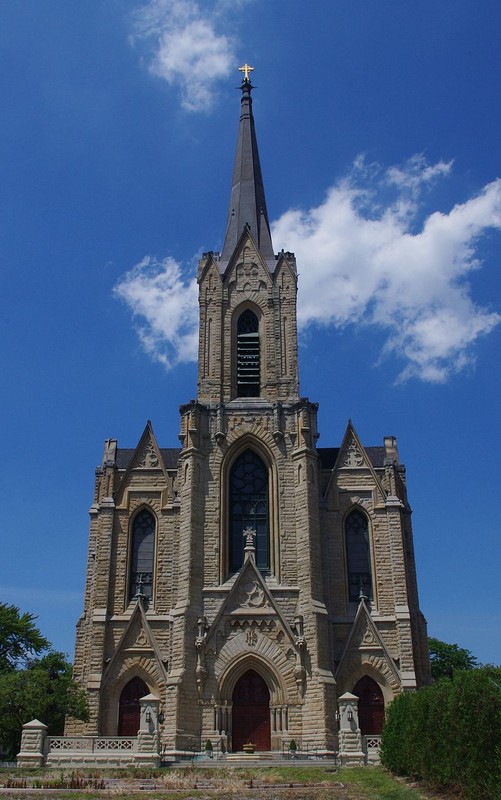 Sources
"History." St. Patrick's Catholic Church. Accessed July 18, 2018. http://www.stpatshistoric.org/index.php/history.
Additional Information