Whistler House Museum
Introduction
One of the leading figures in the Aesthetic Movement, artist James Abbott McNeill Whistler, resided in this house in Lowell, Massachusetts for the first four years of his life. Whistler was part of the Impressionist, Post-Impressionist, Aesthetic, and Modernist art movements, and painter of "Whistler's Mother," the first work by an American artist to be displayed in any museum in Paris. According to The Art Story online, "Whistler helped spearhead a new modern approach to painting in which the medium itself is the subject, not the sitter or landscape pictured," (1). In addition to Whistler, the historic house has been the residence of inventor Paul Moody, author George Brownell, and acclaimed engineers James Bicheno Francis and George Washington Whistler (James' father). Today, the house is an art museum dedicated to 18th and 19th century American representational works by Whistler, Frank Weston Benson, Thomas B. Lawson, William Morris Hunt, William M. Paxton, David D. Neal, Frederick Porter Vinton, William Preston Phelps, Cullen Yates, Arshile Gorky, John Singer Sargent, and Aldro T. Hibbard. The Parker Gallery building next door holds seasonal exhibits and receptions (2; 3).
Images
Whistler House Museum (image from Trip Advisor)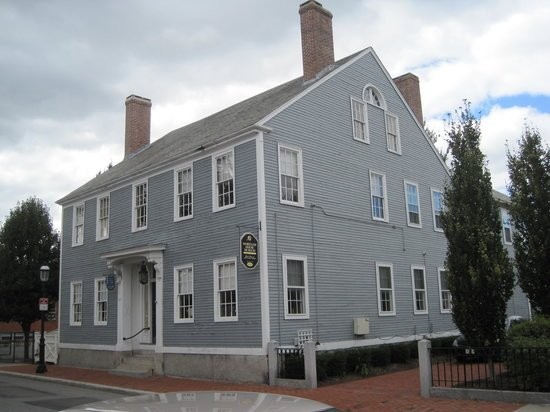 Dining room gallery (image from Vacation Idea)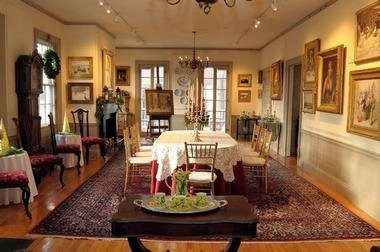 Whistler's Peacock Room (image from See Local Art)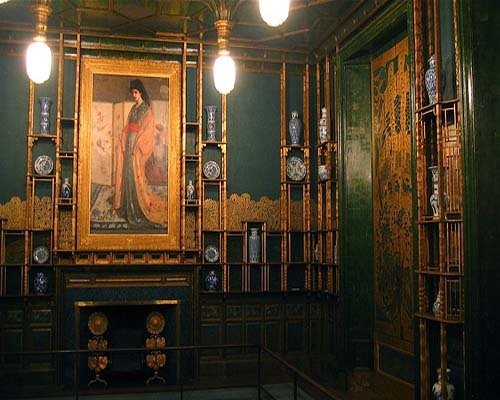 Whistler House kitchen (image from Vacation Idea)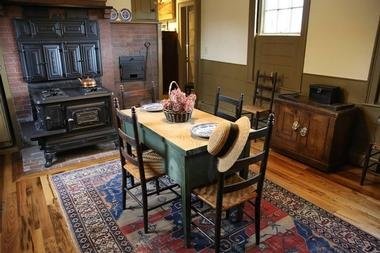 Copy of "Whistler's Mother" (image from Vacation Idea)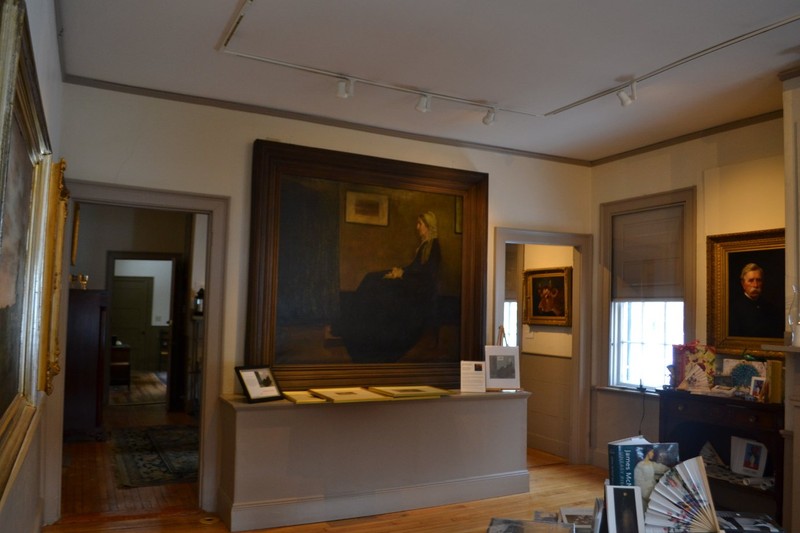 James McNeill Whistler (image from Find-A-Grave)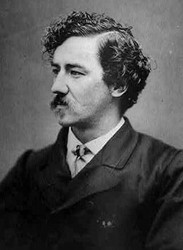 Arshile Gorky (image from the Whistler House Museum)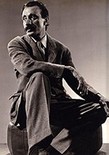 Backstory and Context
A Brief Biography of Whistler

James Abbott McNeill Whistler was born in Lowell, Massachusetts, in 1834 to Anna McNeill (Whistler) (1804-1881) and Major George Washington Whistler (1800-1849). Though James McNeill Whistler himself only resided in the house for a few years, the house now serves as the Whistler House Museum. Major Whistler, originally from Indiana, was a nationally reputed engineer and graduate of West Point. He and his West Point friend, William Gibbs McNeill, were involved in establishing some of the first (and most difficult) railroad routes in America before Major Whistler resigned from the Army to design canals, aqueducts, and locomotives for the Locks and Canals Company of Lowell. Anna Whistler of North Carolina was Major Whistler's second wife; their first child was George's fourth—James Whistler. Major Whistler was commissioned by Tsar Nicholas I to construct a railroad connecting Moscow and St. Petersburg in 1842, and took his family with him to live in Russia. In his youth, James suffered from mood swings, but his parents found that drawing helped calm him. When nine-year-old James Whistler met Sir William Allan, a Scottish artist commissioned to paint a portrait of Peter the Great, the boy showed his drawings to the painter. Allan, like James' parents, encouraged young Whistler, who was subsequently enrolled in the Imperial Academy of Fine Arts by the age of 11. Sadly, Major Whistler died of cholera in 1849, and the family returned to the United States (1; 3).
Anna settled the family in Connecticut, where she encouraged James to become an Episcopalian minister by enrolling him in Christ Church Hall School. His continued interest in art prompted him to study drawing at West Point Military Academy in the 1850s, but he was expelled for poor academic performance and for his anti-authoritarian attitude. Whistler worked briefly as a topographical draftsman for two months, picking up the process of etching before departing for Paris in 1855 to pursue his career as an artist. Studying at the Ecole Imperiale and with Swiss painter Charles Gabriel Gleyre (who later taught Claude Monet and Camille Pissarro), 21-year-old Whistler threw himself into the lifestyle of the "bohemian artist," living well beyond his means. To alleviate his debts, he copied 17th-century Dutch and Spanish paintings at the Louvre. He befriended another painter, Henri Fantin-Latour, who introduced him to Realist painters Gustave Courbet, Alphonse Legros, and Édouard Manet, along with poet and art critic Charles Baudelaire. Courbet had a deep influence on Whistler's paintings for the next several years, but despite positive feedback from the art community, Whistler quickly began to adopt Japanese aesthetics and a more avant-garde style which put him at odds with conservative critics. Though James moved permanently to London in 1859, he traveled extensively in Europe and took a trip to Chile. Meanwhile, James' family was divided by the American Civil War, and his younger brother William served as a surgeon in the Confederate Army. Their mother, Anna, moved to London in 1864 to live with James, who then painted his famous portrait of her, "Arrangement in Grey and Black No. 1 Portrait of the Artist's Mother," more commonly known as "Whistler's Mother" (1; 3).
During the 1870s, Whistler was influenced by the Impressionist movement and by Japanese aesthetic principles, painting primarily maritime "nocturnes" and portraits. Despite his recognition as an artist and his reputation for wittiness (at parties, he could keep pace with the author Oscar Wilde), Whistler's mood swings, demand for control, and strong opinions at times caused him both personal and professional setbacks. His Harmony in Blue and Gold: The Peacock Room resulted in a dispute with patron Frederick Leyland, and Whistler sued art critic John Ruskin for libel after a negative review of Nocturne in Black and Gold: The Falling Rocket. The suit resulted in an award of only one farthing, leaving Whistler in bankruptcy over the court costs. Financial struggles forced him to leave London for Venice in 1879, where he was commissioned for a series of etchings, as well as painting watercolors and pastels of the city. He described his theory of art as "the science of color and 'picture pattern,'" (1). Returning to London, he experimented with lithographs and color photography, and in 1888 married Beatrix Godwin, a friend and former pupil with connections conducive to gaining more commissions. The couple resided in Paris until Beatrix's death of cancer in 1896, after which Whistler's own health declined. For a few years before his own death in 1903, Whistler ran a Paris art school of his own founding. Whistler's diverse plethora of works "represent one of the earliest shifts from traditional representational art to abstraction that is at the heart of much of modern art," (1) and was considered "the finest etcher since Rembrandt," (2).
A Brief History of the House

The Federal and Greek Revival style Whistler House was constructed in 1823 for Paul Moody (1779-1831), inventor of the power loom and the belt and pulley system for use in Francis Cabot Lowell's textile manufacturing. The Whistler family lived in the home from 1834-1837 (see biography above). The next resident of the house was George Brownell, superintendent of the Lowell Machine Shops, who traveled to Great Britain to study the textile manufacturing models there. In 1839, he wrote Journal on a Voyage to England, the original of which is held by the Lowell Historical Society. Next, the house was the residence of James Bicheno Francis (1815-1892), considered the father of modern hydraulic engineering (see http://www.nps.gov/lowe/planyourvisit/upload/suffolk.pdf) (2; 3). In 1908, the Lowell Art Association was established, headquartered at the Whistler House Museum of Art (2).
The Whistler House Museum

The permanent collection of the museum is in the historic home itself, divided into four areas: the Main Gallery, the Francis Room, the Second Floor, and the Third Floor. Special exhibits, which rotate seasonally, are displayed in the adjacent Parker Gallery building. The permanent collection focuses on American representational art of the late 19th and early 20th centuries, particularly by New England artists. Works by James Abbott McNeil Whistler, Frank Weston Benson, Thomas B. Lawson, William Morris Hunt, William M. Paxton, David D. Neal, Frederick Porter Vinton, William Preston Phelps, Cullen Yates, Arshile Gorky, John Singer Sargent, and Aldro T. Hibbard are displayed in the Whistler House, which also offers daily guided tours. The Francis Room holds an exact scale copy of "Whistler's Mother," one of the four most recognized American paintings, and the second floor holds a collection of Whistler's etchings, as well as the Mina Boehm Metzger Collection of works by Armenian immigrant Arshile Gorky (1904-1948), who is considered the "father of American Abstract Expressionism," (3). (For more about Gorky and Mina Boehm Metzger, see the official museum website.) The museum hosts receptions for special exhibit openings, annual Juried Members Exhibitions held in the fall, summer youth art camp programs, and an artist in residency program with studios on the third floor of the Whistler House (2; 3).

Sources
1. The Art Story Contributors. "James Abbott McNeill Whistler Artist Overview and Analysis." Accessed July 28, 2018. https://www.theartstory.org/artist-whistler-james-abbott-mcneill.htm.
2. Vacation Idea Dream Vacation Magazine. "Things to Do in Lowell, Massachusetts." Accessed July 28, 2018. https://vacationidea.com/massachusetts/whistler-house-museum-of-art.html.
3. The Whistler House Museum. Official website. Accessed July 28, 2018. http://www.whistlerhouse.org.

Additional Information