The Sawdust House and Heavyweight Champion Yankee Sullivan (1853)
Introduction
The Sawdust House was a local saloon owned by famous heavyweight boxer Yankee Sullivan in the 1850s. The saloon was home to gambling and was a popular gathering place until Sullivan lost the heavyweight title to John Morrissey in October 1853. No longer the talk of the town, Sullivan sold the saloon and moved to San Francisco where he became the leader of a gang of enforcers who helped a future U.S. maintain his business empire. During its time in operation here on Walker Street, the Sawdust House enjoyed popularity as Sullivan's fans would gather for the chance to meet the proprietor.
Images
James "Yankee" Sulivan, Irish immigrant and heavyweight champion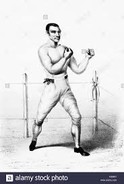 There is not a historical marker on Walker Street, but one can imagine the former saloon at this location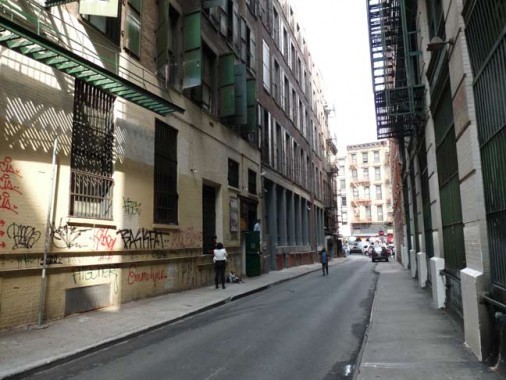 Backstory and Context
James "Yankee" Sullivan, a boxer often referred to as "The Boston Strong Boy" was born in Ireland and arrived in the United States in 1841. Sullivan won the World Heavyweight Championship against Tom Hyer in 1853, making him one of the most famous men in America. Known as the Boston Strong Boy early in his career, he changed his name from James to Yankee in hopes of appealing to a wide range of Americans. 
At this time, a number of boxers owned 'sporting saloons' that were home to gambling. These saloons capitalized on the popularity and reputation of prize winners and added income for the top boxers as the money earned in the ring was often minuscule. Yankee Sullivan opened the Sawdust Room on Walker Street which gave boxing fans a chance to meet reigning heavyweight champion. However, business at the Sawdust Room's popularity soon declined after his defeat against John Morrissey in October 1853. 
This sudden declined resulted in Sullivan selling his saloon and moving to San Francisco where he became an enforcer for businessman and politician David C. Broderick. On May 20 1856, Sullivan was arrested for ballot-box fraud. Fearing the consequences of his connection to organized crime, Sullivan committed suicide in his prison cell eleven days later. There is no marker designating the location of the Sawdust Room or the short career of Yankee Sullivan.
Sources
"James "Yankee" Sullivan (1811-1856) - Find A..." Find A Grave. Accessed July 29, 2018. https://www.findagrave.com/memorial/7721618/james-sullivan.
Seekins, Briggs. "Tom Hyer vs. Yankee Sullivan: The First American Championship Fight." Medium. August 29, 2015. Accessed July 29, 2018. https://medium.com/pioneers-of-boxing/tom-hyer-vs-yankee-sullivan-the-first-american-championship-fi....
Additional Information