Spider Thurman (Hanger Stadium - Demolished)
Introduction
Did you know EKU has its very own Spiderman? Wyatt "Spider" Thurman gained his nickname after being bitten by a spider as a child. While he didn't go on to develop superhero powers, his athletic prowess was undeniable. Born in 1917, Thurman grew up playing football, basketball and running track in Harlan County, Kentucky. He set records in all three, and his skills did not go unnoticed by college recruiters. The University of Kentucky, the University of Tennessee, and Louisiana State University all attempted to recruit Spider, but he chose to play at Eastern, enrolling in 1937. Though he lettered in track and basketball, Spider's best known for his success as quarterback under Coach Rome Rankin, where he led the football team to victories in what used to be Hanger Stadium, itself memorialized with a historical plaque. The team's 1940 undefeated season still inspires and invokes awe, but Thurman's legacy at Eastern goes far beyond the field. He served as the Director of Alumni Affairs from 1963-1983 and was instrumental in helping to raise funds for the construction of the Meditation Chapel, which sits on the same spot where he played football. The alumni banquet was named after him beginning in 2018.
Images
Wyatt "Spider" Thurman. EKU Photo Collection.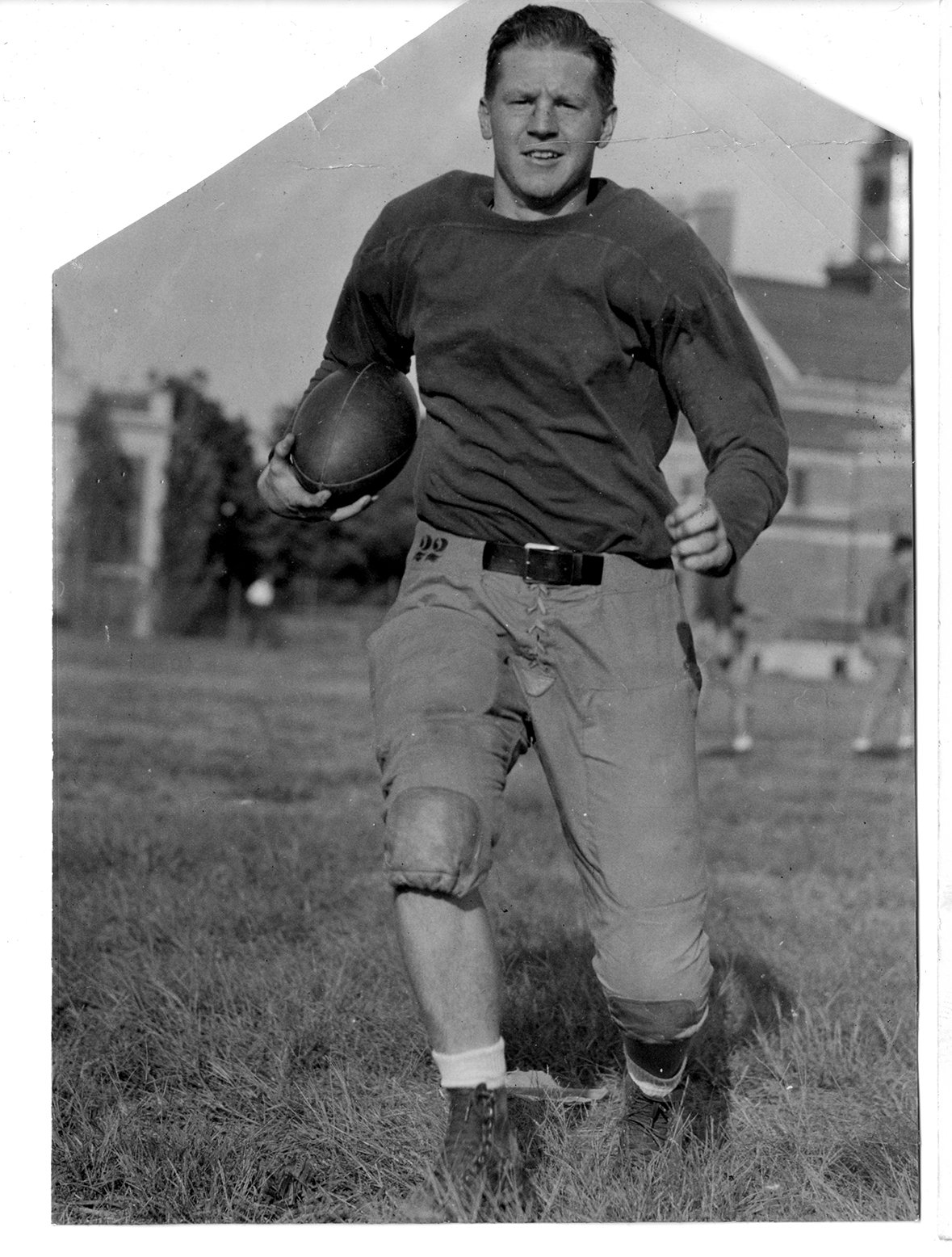 Wyatt "Spider" Thurman. EKU Photo Collection.