George R. Farmer, Jr. Law Library
Introduction
The George R. Farmer, Jr. Law Library is the largest public law library in the state, providing access to a comprehensive collection of legal information. The Library supports the teaching, research, and public service responsibilities of the College of Law, and proudly serves members of the West Virginia practicing bar and public at large. Law School Hill has been the Law school location since since 1974.
Images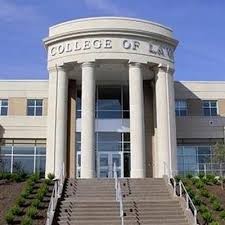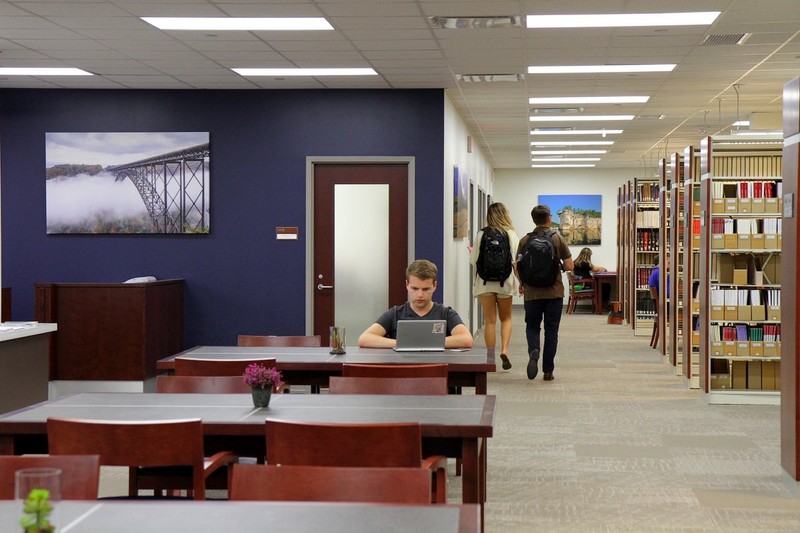 College of Law's Rare Book Room

Backstory and Context
WVU Law Library is housed in a 162,000-square-foot building on Law School Hill. The front of the building overlooks WVU's Milan Puskar Stadium and J.W. Ruby Memorial Hospital.

The West Virginia University College of Law project included renovations to the school and two building additions to the existing structure. Initial phases involved demolition in preparation for building the new additions. The first addition was 25,600 square feet on the east side of the existing building. The east side addition consists of a grand column entrance in center, classrooms on 1st floor and administration offices on 2nd floor to the left, and on the right the ground floor accommodates mechanical space for new electrical service and boiler/chiller for the entire facility along with additional office space. This area is topped with a green roof that has wonderful gardens and sitting areas for the students and staff. The second addition renovated the courtyard on the south side of the building, where a 4,300 square foot event center was constructed. The WVU School of Law remained open and fully operational during construction. The safety of the students and faculty was a major concern. Tight coordination between WVU and Landau allowed for events to continue as planned and walk-throughs of donors, faculty, and facility personnel to occur as scheduled. Shut-downs of utilities were timed to keep the school functioning as usual.
Sources
West Virginia University – College of Law Building Additions. Accessed August 17, 2018. http://www.landau-bldg.com/properties/west-Virginia-university-college-of-law-building-additions/.


Additional Information