Dr. George W. Carr House
Introduction
The historic Dr. George W. Carr House (1885) was one of Providence's most prominent Queen Anne style buildings, designed by architect Edward I. Nickerson. The Rhode Island School of Design purchased the building in 1916, and has since used it for a variety of functions.
Images
Dr, Carr House, Built in 1885.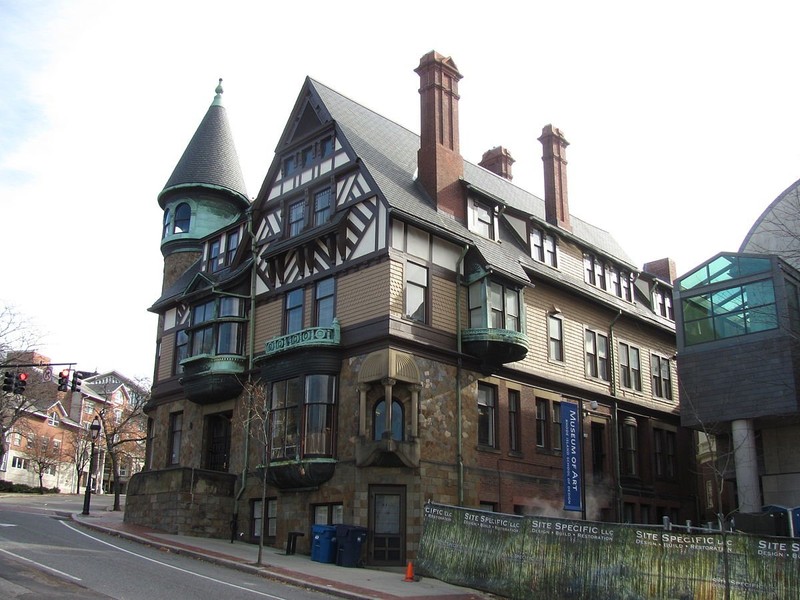 2010 Photo, by Don Gricklin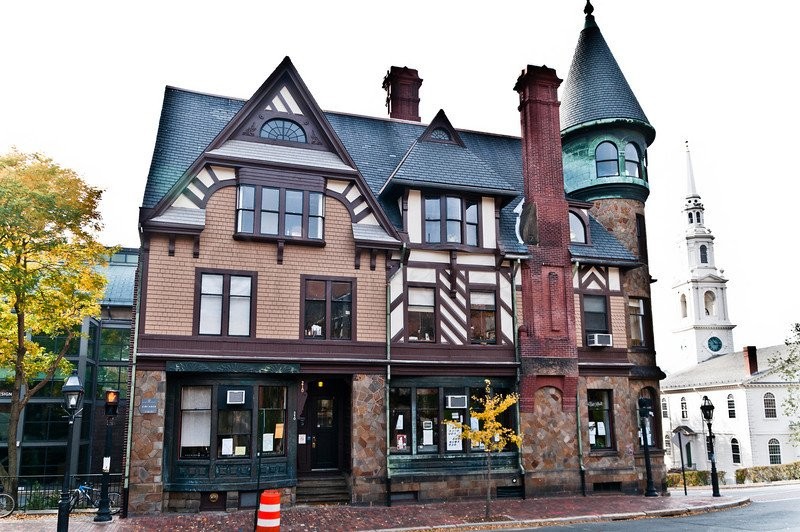 RISD Museum Watercolor ( Photo of the Dr. Carr House Watercolor that is located in the museum)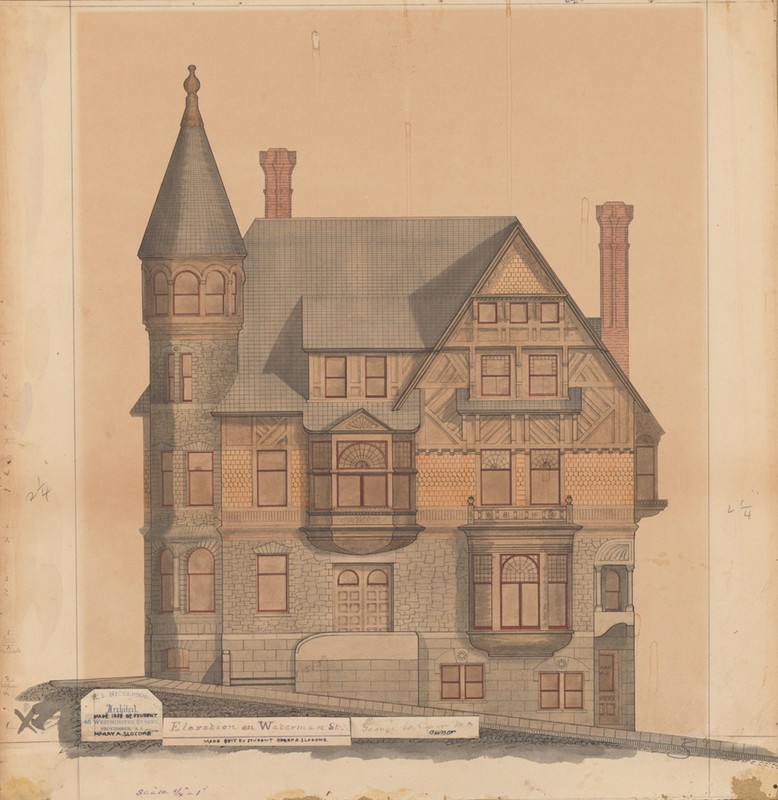 Backstory and Context
The Dr. George W. Garr House endures as one of Providence's most striking examples of the early "Queen Anne" Style, while also displaying Medieval qualities. English architect Norman Shaw significantly influenced American architecture during the 1870s, which carried over into the design of the Garr House by Edward I. Nickerson during the mid-1880s, as seen by its steep roof sections, tall chimneys and overhanging bays and distinctive decor. In time, the collection of his many works in Providence became affectionately referred to as "Nickersonian Designs."
The Rhode Island School of Design (RISD) purchased the Carr House in 1916, converting it to a dormitory in 1923 followed by a variety of functions through the 1970s, ranging from an infirmary to a restaurant. As a result, the interior has been renovated and redesigned numerous times, though it's room-layout largely remains intact.
In contrast, the Garr House's exterior remains much the same as it did in the late nineteenth century. When built, Nickerson accounted for the home's sloping lot by emphasizing the structure's vertical attributes rather than its horizontal features. A real sign of the times, as well, the house appears to exist as one substantial residence, but it was two separate dwellings (with a few openings that connected them) with its southern section, three-story house, intended to house a future son or daughter upon marriage.
Sources
Bene, B Christopher. "Nomination Form: Carr House."
National Register of Historic Places.
May 9, 1972. https://npgallery.nps.gov/GetAsset/62f2b79f-9b34-44db-aff8-85c68f12dd49.
Rhoads, William B. "The Discovery of America's Architectural Past, 1874-1914."
Studies in the History of Art
35 (1990): 23-4. http://www.jstor.org/stable/42620492.

Photo Sources

Carr House, Built in 1885: By John Phelan - Own work, CC BY 3.0, https://commons.wikimedia.org/w/index.php?curid=17441919
2010 Photo: Don Gricklin, Digital Grin Photography Forum, https://dgrin.com/discussion/182318/carr-house-risd

Watercolor: Harry A. Slocomb, delineator, RISD Museum, https://risdmuseum.org/art_design/objects/8049_the_dr_george_w_carr_house


Additional Information