Storybook Castle Mural at Morgantown Public Library
Introduction
Located within the Morgantown Public Library, this ceramic mural was created by artist Josephine Mather Aull in 1965. It was commissioned by the Service League of Morgantown, a nonprofit that supports local charities. The mural depicts fanciful characters from timeless children's books.
Images
Storybook Castle, Josephine Mather Aull, ceramic mural detail.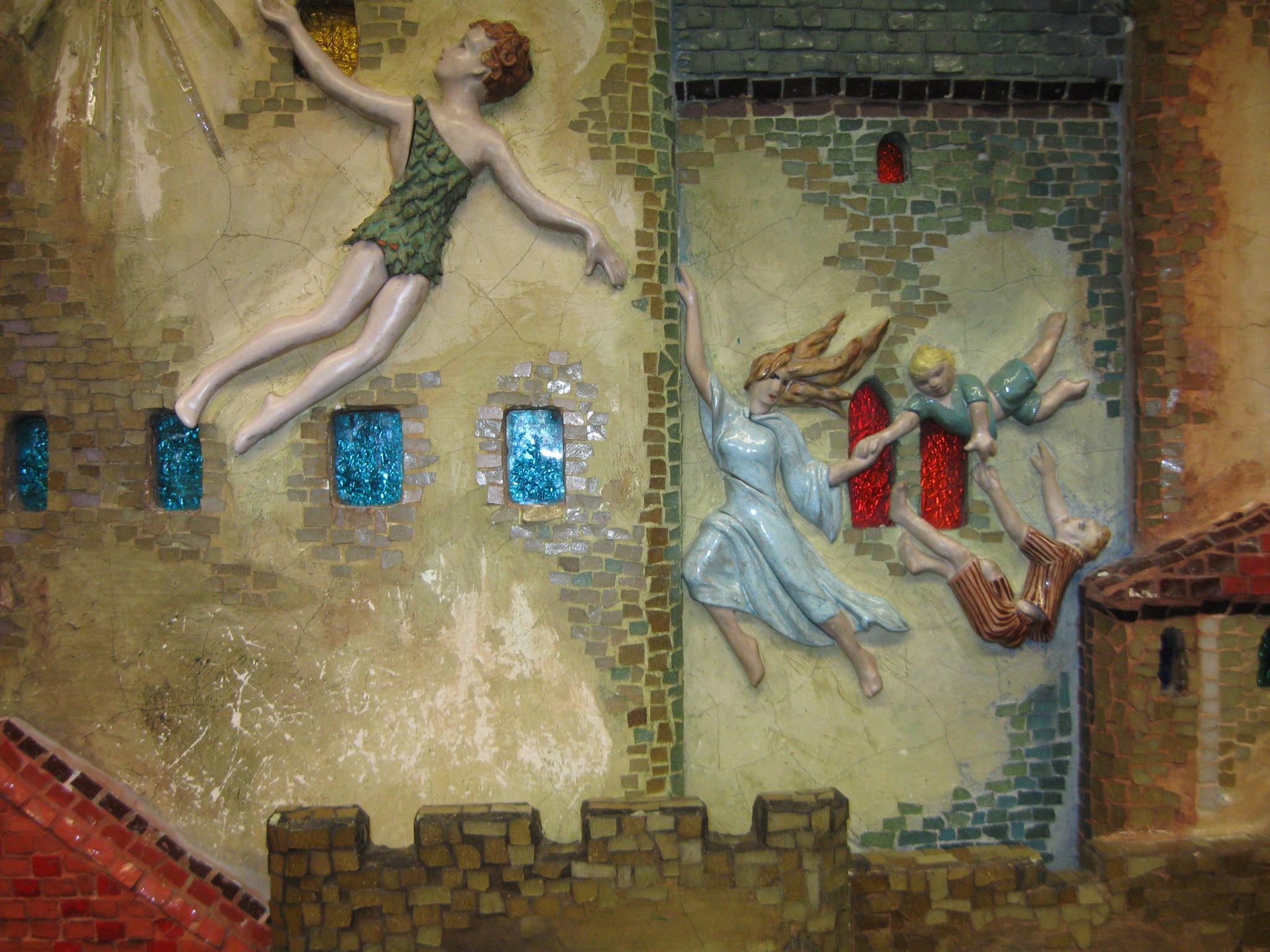 Storybook Castle, Josephine Mather Aull, ceramic mural.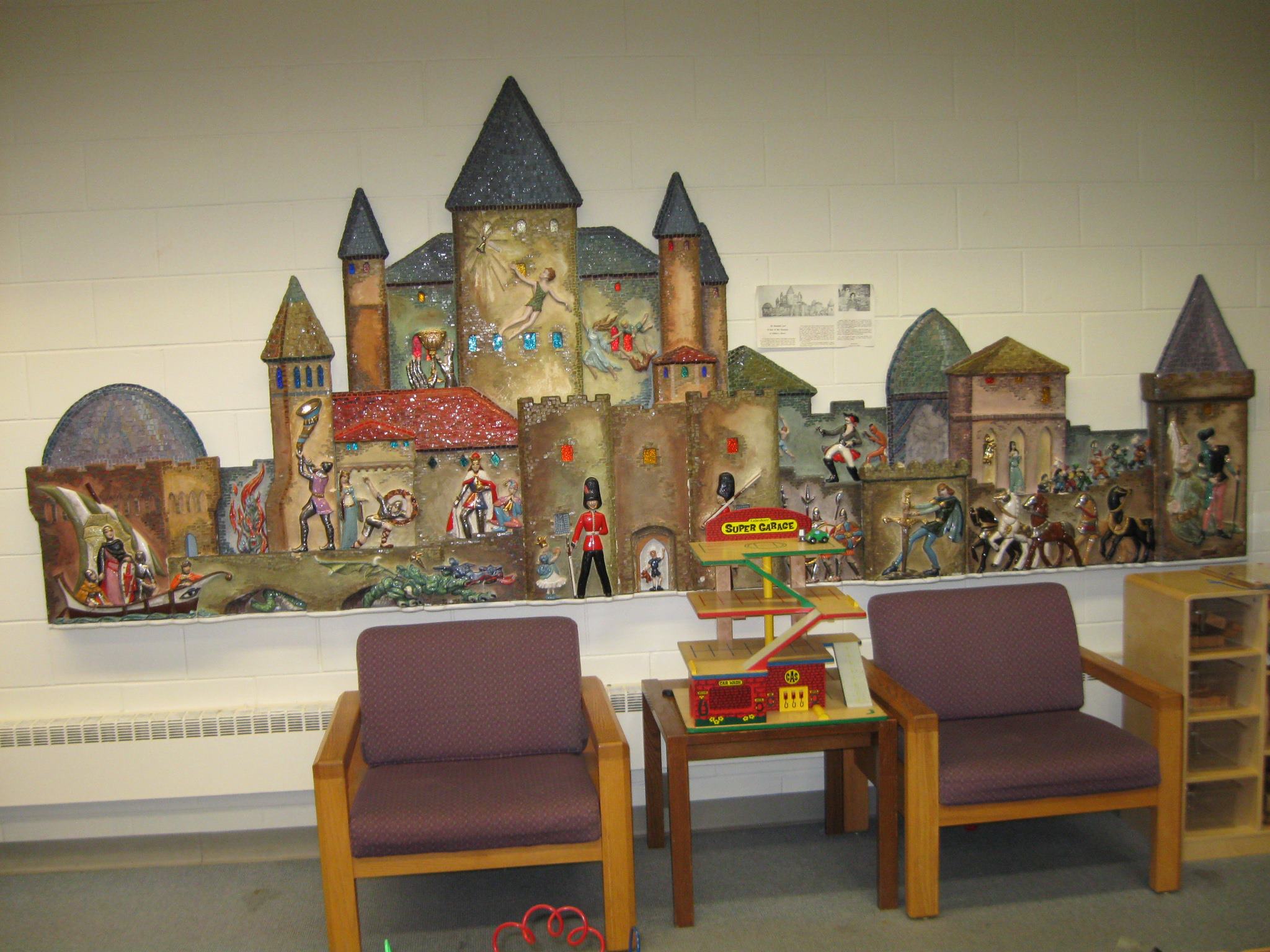 Backstory and Context
The Storybook Castle mosaic in the children's area at the Morgantown Public Library was finished on Nov. 13, 1965. Depicted in the ceramic mural are familiar children's fairytale and storybook characters including Snow White and the Seven Dwarfs; Peter Pan, Tinkerbell and Captain Hook; and Beowulf fighting the dragon. The Golden Fleece is also depicted, and a witch turning into fire.

The Service League of Morgantown commissioned local artist Josephine Mather Aull to design and create this mural using proceeds from its annual used book sales. The mural is located in the children's section of the Morgantown Public Library. The artist was a member of the WVU art faculty for 20 years.

The mural consists of ceramic pieces placed in mosaic fashion and mounted on a plywood base mounting that is 12 feet long and 5 feet tall.

The artist's process involved making drawings of the castle and figures including the prince and princess, king's guards, Alice in Wonderland, Christopher Robin and other favorite fairy-tale characters, then shaping them into clay. Some pieces include gold and platinum. After the figures were completed and attached to the base, imported glass were used to add sparkle.

Service League owns and operates the historic Old Stone House Gift Shop at 313 Chestnut St.
Sources
Storybook Castle. Facebook. Accessed September 14, 2018. https://www.facebook.com/pg/MorgantownPublicLibrary/photos/?tab=album&album_id=10151196167993058.

Celebrating People in Action. Morgantown Public Library. April 12, 2010. Accessed September 14, 2018. http://morgantown.lib.wv.us/News_Archive.html.


Additional Information