Fort Leonard Wood and the Memorial Grove
Introduction
Fort Leonard Wood has a rich history that dates back to World War II and was named after General Leonard Wood. The United States built this Army base to train Military Police for World War II, and many soldiers have trained and served our country at Fort Leonard Wood. Many have also paid the ultimate sacrifice, and the Memorial Grove was created to honor these soldiers and make sure that they are remembered. It can be visited on base and has hundreds of names of soldiers to honor.
Images
General Leonard Wood pictured in uniform.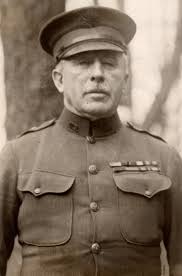 Troops training at Fort Leonard Wood.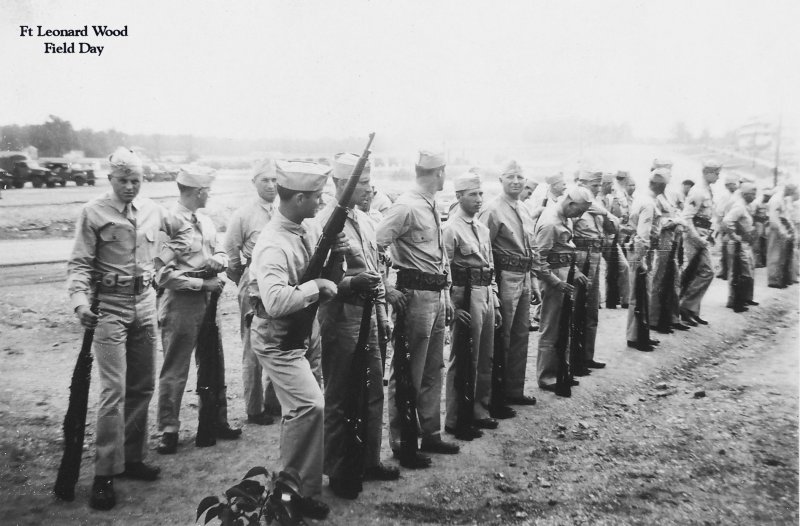 Basic training graduates pictured at Fort Leonard Wood.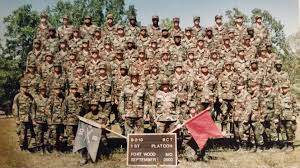 The arch that serves as the entrance to the Memorial Grove.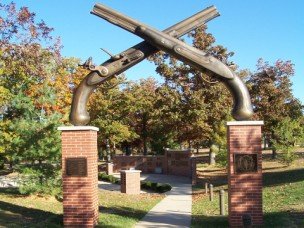 Backstory and Context
Fort Leonard Wood's history dates back to the days just before World War II. In 1940, the United States had already become involved in war in Europe and Asia. Americans knew it was only going to be a matter of time before the United States was officially part of this world-wide rapidly growing war. The United States needed to increase the size of its armed forces and needed a place to do so. During World War II, the army really began to build itself up, and most people recognize the famous "We Want YOU.." campaign, which was used to encourage more men to join the Army. The decision was made to create a military police training facility in the Seventh Corps, located in southern central Missouri. On December 3rd, 1940 the Army training facility was established and in early January of 1941, the War Department named it Fort Leonard Wood.

Fort Leonard Wood had to be built quickly as troops were scheduled to arrive in only a few weeks. The construction was completed in June 1941, 1600 buildings were built in only a matter of six months. This cost was $37 million. In March of 1941, the first of many soldiers to train at Fort Leonard Wood arrived. During just World War II, 300,000 soldiers passed through the facility.

General Leonard Wood was a recipient of the Medal of Honor, and served as a soldier and surgeon for forty years. He lead the Rough Riders in the Spanish American War, and worked with Theodore Roosevelt until his promotion. Leonard Wood served as Chief of Staff from 1910 to 1914, and then served as the Governor General of the Philippine Islands until his death in 1927.

Memorial Grove's entrance is a statue of two giant pistols leaned against each other to create an arch known as the "Gateway to the Regiment". There are thousands of stones dedicated to fallen Military Police soldiers, they create the walkway to the grove. Countless benches line the walkway, some engraved with soldiers names and some statues in order to honor MP soldiers that have sacrificed their lives.
Sources
Roberts, Larry. History of Fort Leonard Wood. . Accessed September 10, 2018. http://www.wood.army.mil/engrmag/Maneuver%20Support%20Magazine/PDFs%20for%20Summer%202008/Roberts.pdf.

Harne, Rick. "Memorial Grove." MPRA, www.mpraonline.org/memorial-grove/.

"FORT LEONARD WOOD." History, 17 Jan. 2018, www.mybaseguide.com/army/64-3596/fort_leonard_wood_history.

Additional Information