Captain John Young Historical Marker
Introduction
This historical marker commemorates the life of Captain John Young, an early settler who established a homestead in this part of Virginia that is now known as Youngs Bottom, West Virginia. Young served in the Augusta County, Virginia Militia during Pontiac's War in 1764 alongside his brother Thomas Young. John Young was also lieutenant under Daniel Boone and later became a naval officer in the Continental Navy during the Revolutionary War. Young was commander of the Saratoga, a ship named in honor of the rebel's victory in the Battle of Saratoga. For his service in the war, the governor of Virginia granted him the land that is now known as Youngs Bottom.
Images
Captain John Young Historical Marker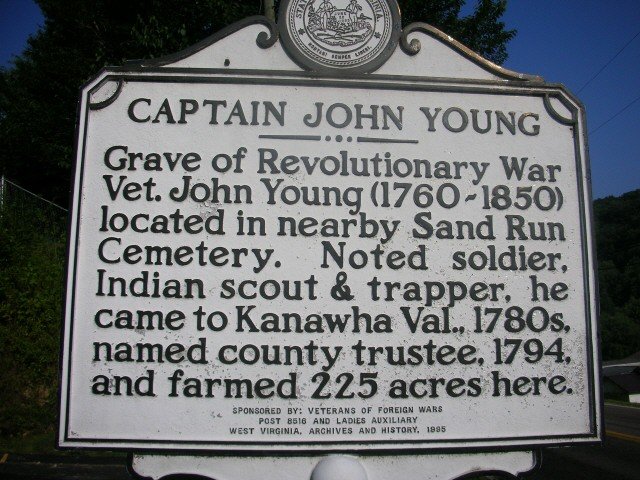 Captain John Young, was a soldier and naval captain in the American Revolution.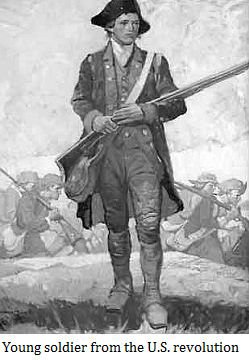 Opposite side of historical marker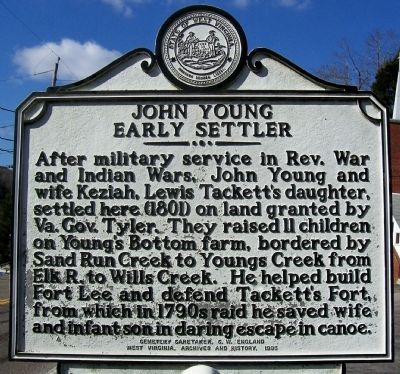 Backstory and Context
Captain John Young, was born on March 25, 1737, in Ballynure County Antrim, Northern Ireland and died December 5, 1824, at Swoope, Augusta County, and Virginia. He was a captain in the Continental Navy during the American Revolutionary War and commander of the Saratoga. He began his seafaring career at an early age in the colonial merchant marine. At the start of the American Revolutionary War, he was commissioned as a captain for the Continental Navy.
On September 20, 1776, the Continental Congress directed John Young to take the sloop-of-war USS Independence to Martinique to protect American merchants and vessels in the region. Young was also directed to attack the British merchant ships whenever possible, demonstrating the importance of this theater to the British as well as the American rebels. 
On July 5, 1777, Young captured two prizes at sea. Before given command of the sloop-of-war Saratoga, Young commanded two Pennsylvania privateers, the Buckskin and Impertinent. Young found great success as commander of the Saratoga, taking command on August 13, 1780, and immediately capturing one prize. He followed this with three expeditions that resulted in the capture of eight ships. He also took the Saratoga between two British ships and captured both.
Captain young helped build Fort Lee in Virginia and he also helped build Fort Tackett in Kanawha Valley of West Virginia in January 1788. Later that same year the fort was attacked and destroyed by Native inhabitants. Captain Young and his wife, who had just delivered a baby were barely able to escape in a canoe.
Captain John Young, had two Navy ships named in his honor, USS Young (DD-312) and USS John Young (DD-973). Captain Young retired and settled in Kanawha County with his wife and 11 kids in 1801 with a land grant from Governor Tyler of Virginia.
Sources
1. Captain John Young. . 9/20/2018. www.findagrave.com/memorial/23269161/john-young.
2. John Young(naval officer). . 9/20/2018. https://en.wikipedia.org/wiki/John_Young_(naval_officer).
3. Captain John Young. . 9/20/2018. https://www.historicalmarkerproject.com/markers/view.php?marker_id=HMY0X.
Image Sources
"Captain John Young/John Young Early Settler." The Historical Marker Database. Accessed September 29, 2020. https://www.hmdb.org/m.asp?m=50412.

Additional Information