The Nittany Lion Inn
Introduction
The Nittany Lion Inn, located on the Pennsylvania State University's University Park campus in State College, Pennsylvania, is a luxury, award-winning hotel; it's been part of the Historical Hotels of America, the National Trust for Historic Preservation, since 2000. The hotel originally opened it's doors in 1931, seventy-six years after the university was founded, and it has been known for serving the university since. It offers the typical amenities such as a fitness center and pool as well as 18 or 36-hole golf packages on PGA rated courses and a gift shop that sells mainly Penn State apparel. Some more memorable guests include Eleanor Roosevelt, Robert Frost, President Eisenhower, Louis Armstrong, and Danny DeVito.
Images
This photo from the inn's website shows its elegant character and design which has made it a popular place for weddings, especially those of graduates of the university.

The Nittany Lion Inn has been open for nearly ninety years, but it hasn't lost any of its original appeal as you can see in this photo from Historic Hotels of America.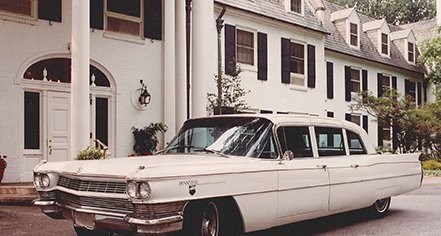 This photo taken by Sara Brennen captures the inn's almost magical beauty.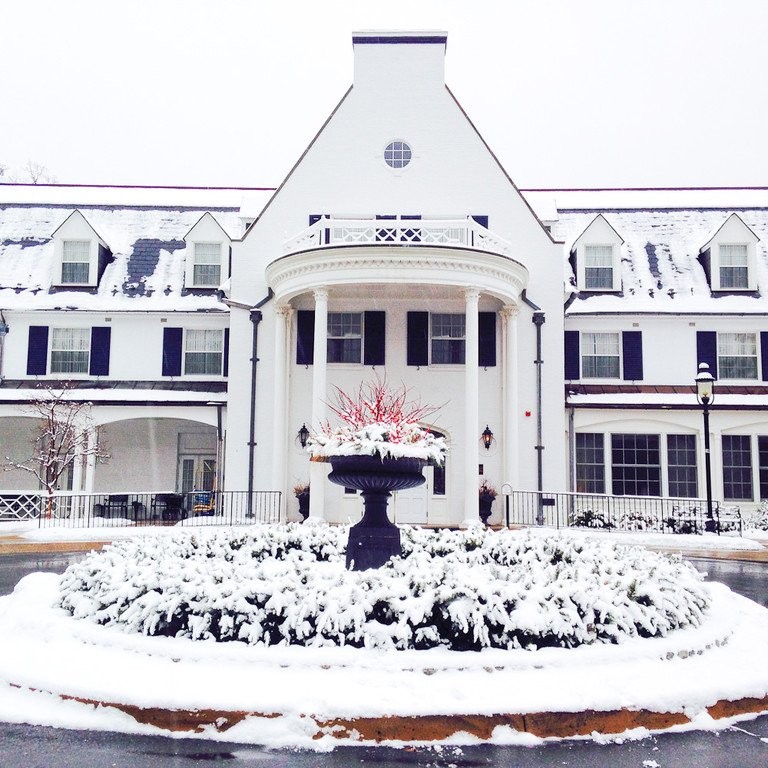 You can see how it has become a highly demanded venue for large events such as weddings and banquets in this photo from the inn's website.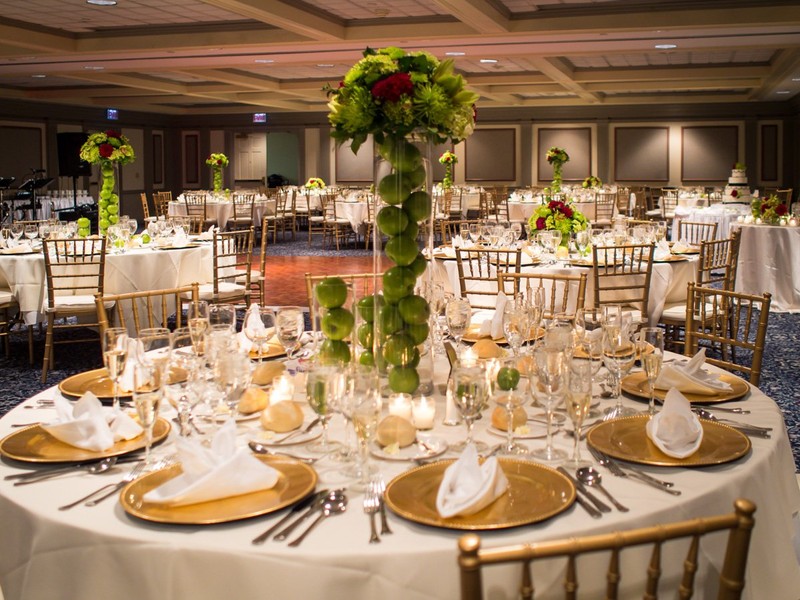 Backstory and Context
Built in 1931, the Nittany Lion Inn has become one of State College's main attractions and pieces of historical architecture. It has hosted hundreds of thousands of guests, Presidents Eisenhower and Johnson and Eleanor Roosevelt being some of the most unforgettable. It features 223 smoke-free guest rooms, a ballroom, a boardroom, the Penn State room, the Mount Nittany Room, and the Alumni Fireside Lounge. These make the inn ideal for events such as banquets, conventions, and weddings. The hotel has been hosting weddings since it's doors opened in 1931 and has been updated over the years keeping it one of the top venues in the state for weddings.

The Nittany Lion Inn offers numerous amenities unique to the area including countless team building activities. Some of these include horseback riding, kayaking or canoeing, Penn's Cave tours, game show experiences, and Beaver Stadium tours. The options are almost endless. The hotel also features two award winning restaurants, Whiskers (a more casual form of dining) and the Dining Room (a fine dining experience). During the summer, the inn also offers PA on the Patio, a grilling experience out on the patio for guests featuring local brewery. In addition, they also host a wine dinner series that features wine from all over the world. While State College has numerous outstanding, well-known restaurants, many guests are more than satisfied eating within the hotel.

While the inn is well known for the events they host, it has also become an attraction for football fans. Football is a tremendous part of the tradition and culture in State College; Penn State's Beaver Stadium is the second largest stadium in the world holding an attendance record at 110,889 which is over 3,000 past its capacity of around 107,000. While there are many chain hotels located near the stadium, none have the character and tradition found at the Nittany Lion Inn or the advantage of being on campus. It is a popular place to stay for home football games, that the hotel has it's availability for the season posted on their website a year in advance.

Commencement is another event that draws guests in; friends and family of graduates are able to book rooms at least a year in advance. The inn's location is extraordinary and ideal especially for this time of year. Guests can get a feel of what campus life is like and be a short walk or shuttle ride away from the Bryce Jordan Center, where the majority of the commencement events are held.

The Nittany Lion Inn offers numerous packages and amenities that are unique to Pennsylvania and sometimes even the nation. It is rich with character, tradition, and history and is one of only two hotels located on Pennsylvania State University's University Park campus.
Sources
Historic Hotels of America. . Accessed September 29, 2018. https://www.historichotels.org/hotels-resorts/the-nittany-lion-inn-of-the-pennsylvania-state-university/history.php.

McCleery, Melissa. Historical Buildings: A Look at State College's History Through Architecture. Onward State. April 15, 2015. Accessed September 29, 2018. https://onwardstate.com/2015/04/15/historical-buildings-a-look-at-state-colleges-history-through-architecture/.

Riddle, Holly. Spend Your Spring at the Penn Stater or the Nittany Lion Inn. Happy Valley. April 03, 2017. Accessed September 29, 2018. https://happyvalley.com/news/eat/spend-your-spring-penn-stater-and-nittany-lion-inn-0.

The Nittany Lion Inn. . Accessed September 29, 2018. https://nittanylioninn.psu.edu/.

Visit Penn State. . Accessed September 29, 2018. http://www.visitpennstate.org/member/nittany-lion-inn/.

Additional Information