El Pueblo History Museum
Introduction
El Pueblo History Museum showcases the city's history and the region's many cultural and ethnic groups. The property includes a re-created 1840s adobe trading post and plaza, and the archaeological excavation site of the original 1842 El Pueblo trading post. It's latest exhibit, Children of Ludlow, depicts one of the most significant labor strikes in American history from the perspective of children and parents.
Images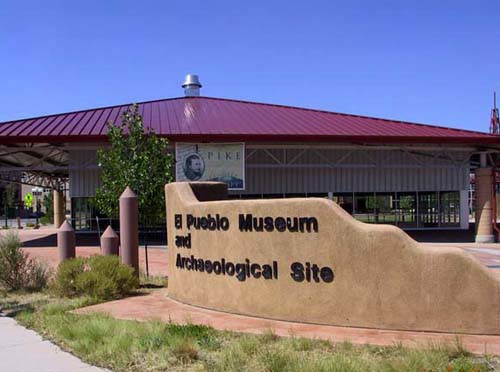 Backstory and Context
In 1959, the Colorado Historical Society converted the old Pueblo Municipal Airport hangar into the original El Pueblo Museum, which became the fourth facility in the Society's regional museum system. With the theme of Cultural Crossroads on the Arkansas, El Pueblo Museum interprets the rich and diverse heritage of this part of Colorado.
Sources
http://www.historycolorado.org/museums/history-el-pueblo#sthash.Nm9Py7Md.dpuf
Additional Information