Mario's Fishbowl
Introduction
As one of the oldest bars in Morgantown, Mario's has been a staple of the Morgantown community since 1949. Though changing hands several times in the course of its seventy plus years of operation, the bar has maintained a reputation of operation by established locals. In addition, the famous namesake fishbowls are served using original and local Morgantown Glass Works Weiss glasses purchased in the 1950s. In these ways, Mario's stands not only as a testament to a vibrant local and entrepreneurial community, but also pays homage to Morgantown's rich historical glass manufacturing industry.
Images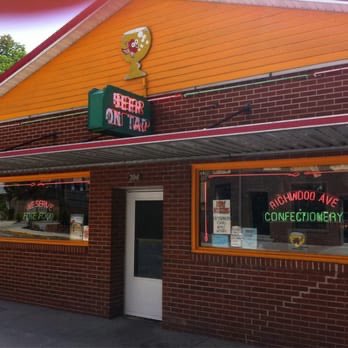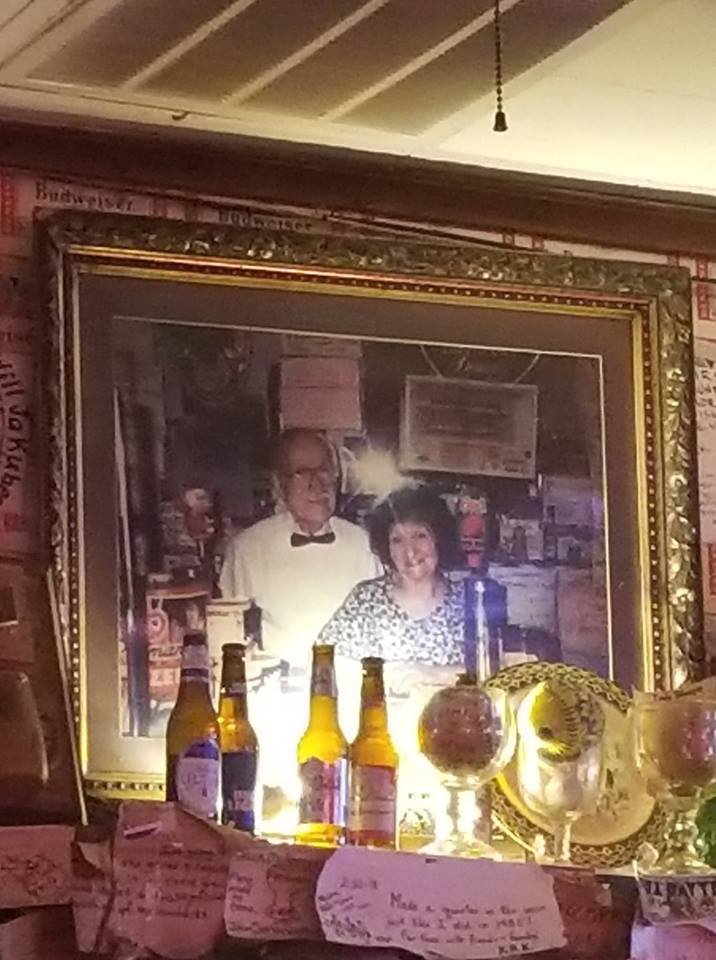 Morgantown Glass Works Weiss vessels referred to as "fishbowls"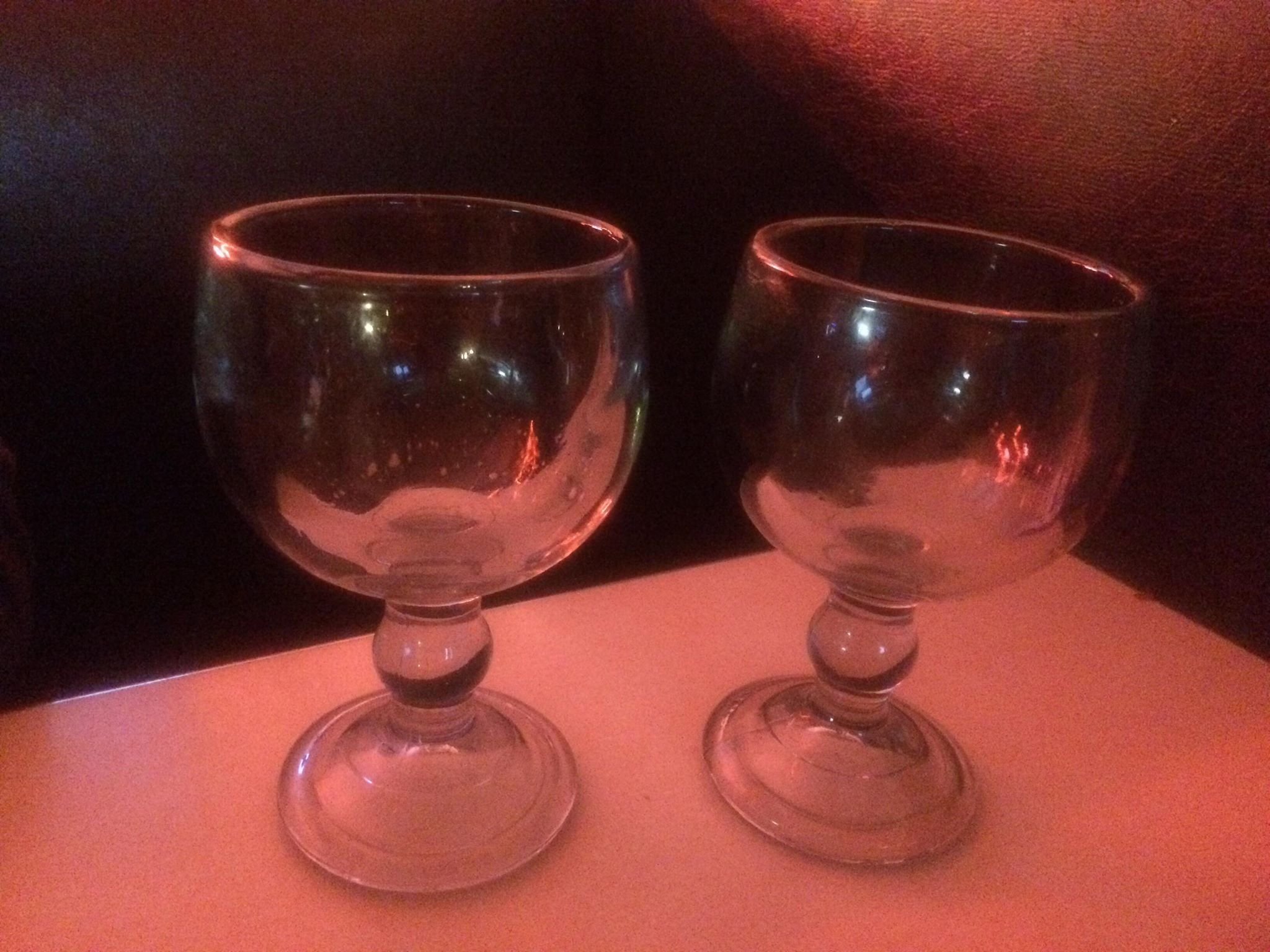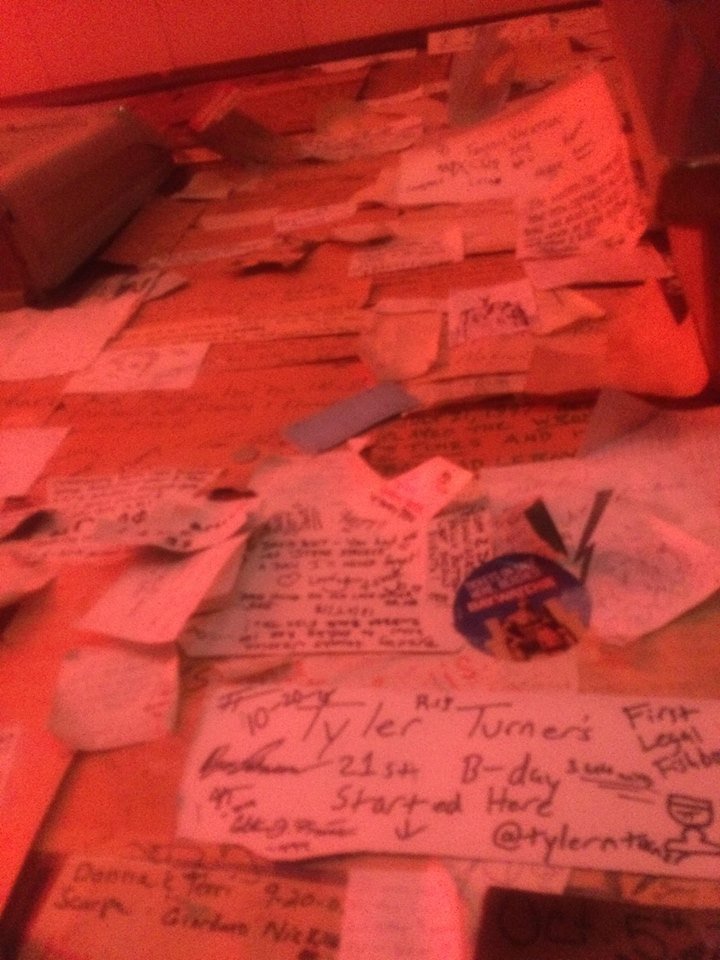 Backstory and Context
Mario's history can be traced back to 1949, when local residents Tom and Anna Torch decided to open a bakery in the Woodburn neighborhood of Morgantown. At first, they rented a retail store a block up the street from where Mario's is now. The couple had a great first year, so they bought the land Mario's is now built on and Tom Torch and his brothers erected the building that still stands today.                                     
In 1950, the Torchs opened the Richwood Avenue Confectionery in the newly created building. They had a lunch counter, sold groceries, and had beer on tap. Soon after opening, the Torchs made a large purchase of bowl-shaped Weiss goblets from Morgantown Glass Works, a glass factory that operated in Morgantown from 1900 to 1974.
After the passing of Tom Torch in 1963, Anna Torch sold the shop to Mario Spina. Mario's wife, Rose Spina, discovered the Weiss glasses from Morgantown Glass Works and was fascinated. The Spinas named the glasses "fishbowls" and began serving beer in them. Customers, particularly WVU students, loved the fishbowls and the fact that the large fishbowl of beer was only thirty-five cents (approximately three dollars in today's money). The fishbowl became an instant Morgantown classic.
The Spina couple ran Mario's until 1997, when they passed it to Mark and Karen Furfari. The Furfaris ran the bar for twenty years before themselves passing the torch to a group of long-time managers in 2017. The walls of Mario's are covered in over five decades of memories from patrons. These range from pictures of contest winners to personal messages and even handwritten messages written by the Torchs, Spinas, and Furfaris. Today, Mario's Fishbowl continues to serve the local community in the same way it has for over seventy years. 
Sources
Butch, Carls. Interview by Mallory Sisler. September 30, 2018, in Morgantown, West Virginia. Iphone Speaker. West Virginia University, Morgantown, West Virginia.
Florence, Gene. 2005. Elegant Glassware of the Depression Era : Identification and Value Guide. 11th ed. Paducah, Ky.: Collector Books.
Hall, Linda F. 1992. Seneca Glass Company. Morgantown, W. Va.: L.F. Hall.
Sisler, Jim. Interview by Mallory Sisler. September 28, 2018, in Morgantown, West Virginia. Iphone Speaker. West Virginia University, Morgantown, West Virginia.
Additional Information