The Founder of Grandparents Day Marian McQuade
Introduction
Marian McQuade spent countless years of her life pushing for rights of the elderly and created the national holiday celebrated in the United States and other countries which is named Grandparents Day. McQuade's created the holiday to help "alleviate loneliness'' that many elderly people feel. She believed that grandparents were your ties back to your roots and traditions, all while being full of memories and experience. McQuade left behind a legacy that is continued today by her family in hope that all grandparents and even non-grandparents are appreciated.
Images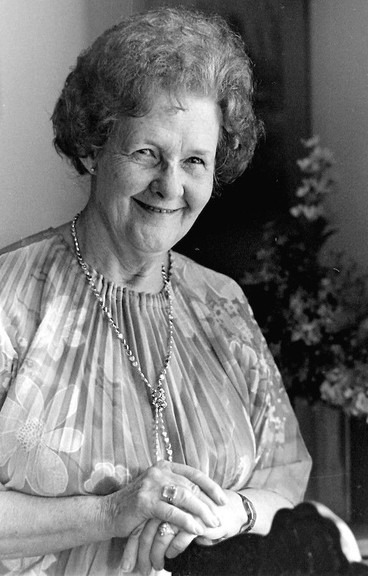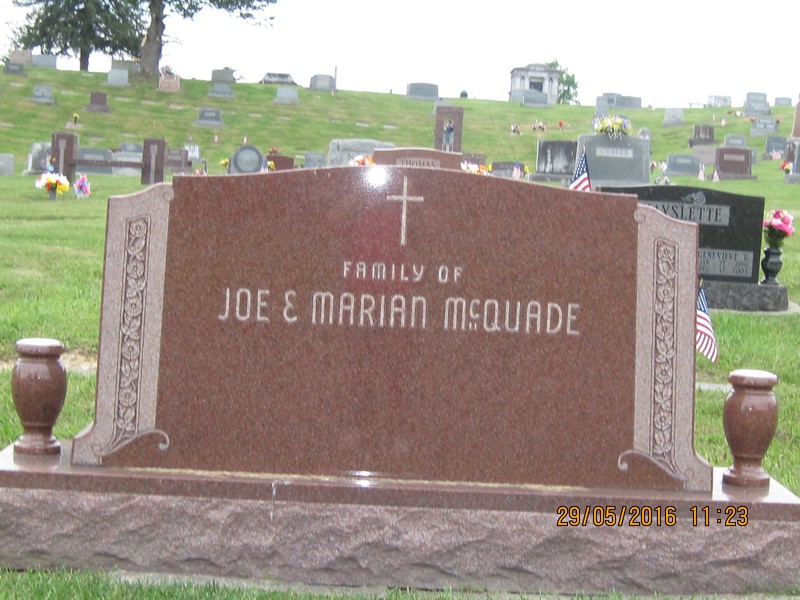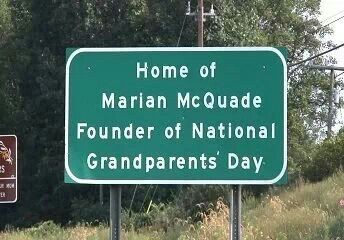 Backstory and Context
Marian McQuade, advocate for senior citizens and founder of grandparent's day, was born on January 18, 1917 in Caperton, WV. She worked with civic, business, church, and political leaders throughout her career in effort to push for the holiday to become official.
She started her advocacy with seniors in 1956 when she started organizing an annual event called the "past 80 party" where men and women aged 80 or higher were invited to celebrate every June in Richwood, WV. During the celebration, the citizens join in festivities such as gospel music performances, "Christmas in July", bible quizzing and other activities. She also worked vigorously on the West Virginia Commission on Aging (which she was elected in 1971 as vice president) and was appointed as a delegate to the White House Conference on Aging and the Nursing Home Licensing Board. Both of these programs ensured needed services and programs for senior citizens such as providing of meals, transportation and the overall well-being of senior citizens.
McQuade grew up visiting her grandmothers farm and also as a child would visit the elderly neighbors, sometimes bringing along gifts and a meal. McQuade was married to John McQuade and was a house wife. She took care of her 15 kids and had 43 grandchildren and 15 great grandchildren. She believed that spending quality time with your loved ones was very important and wanted to create a holiday where families can enjoy gatherings or family reunions. She wanted to use this day as a day to give back to your loved ones and for them to pass down their traditions, values, dreams and stories to you.
McQuade started her journey to make the holiday a reality in 1970. In 1973 she began a campaign in hopes to create a special day to give back and honor grandparents. She vigorously and persistently did years of work. This included consistently calling and writing letters to her local and state representatives until she finally got attention in 1973 from senator at the time Jennings Randolph. He introduced to the Senate the idea of making Grandparents Day a national holiday. It had already been declared a holiday in just the state of West Virginia by Governor at the time Arch Moore. Randolph's proposal however died in the Senate, but McQuade was determined to make her dream a reality. In February of 1977, Randolph and other members of the Senate presented a joint resolution to the President at the time, Jimmy Carter, to make the first Sunday after Labor Day officially National Grandparents Day. The proclamation from the President touched on the topics of how it is important to honor our grandparents and seek the values of family. He also states how they are a direct link to our national heritage and traditions.
When McQuade was asked on how she felt about the holiday she explained how she was filled with joy and could not believe it. The date for the holiday was chosen around fall to represent the "Autumn years of life." McQuade did not want the holiday to be another commercial holiday to spend money on for gifts, but used to simply participate in activities with your loved ones.
McQuade passed away September 26, 2008 but her legacy still remains. Her children and grandchildren still work on her legacy and spread the importance on spending time with your elderly loved ones by doing things such as teaming up with #Dosomething which is a nonprofit organization whose goal is to motivate young people to make a positive difference, such as spending time with your loved ones or volunteering at your local elderly care facilities.
Sources
Gilbert, Allison. "In Honor of National Grandparents Day: Meeting Marian McQuade." Fayette Tribune, 10 Sept. 2017, www.fayettetribune.com/news/in-honor-of-national-grandparents-day-meeting-marian-mcquade/article_2e3bb150-965b-11e7-89d6-23ef264d1923.html

"History of Grandparents Day." LEGACY PROJECT, www.legacyproject.org/guides/gpdhistory.html.

"Jimmy Carter: Proclamation 4580-National Grandparents Day, 1978 - August 3, 1978." The American Presidency Project, www.presidency.ucsb.edu/ws/index.php?pid=31142.

"The History of Grandparents Day | Celebrating Our Family Legacy." Family Line Video, 11 Sept. 2018, familylinevideo.com/history-grandparents-day/.

Additional Information