Galloway Hall (Central State University)
Introduction
Galloway Hall was built in Wilberforce, Ohio, in 1906. The building now operates as both an auditorium and the offices of the CSU General Alumni Association. It has housed numerous Historical African Americans in the past, such as Thurgood Marshall, Maya Angelou, Dick Gregory, and Duke Ellington. The building was named in honor of Dr. William Galloway. Dr. Galloway was a physician who served as a member of the Board of Trustees of the Combined Normal and Industrial Department. In 1974, a tornado completely destroyed the original Galloway Hall. Alumni and friends of Central State University raised money to get the building reconstructed.
Images
Historical Marker at Central State University (part a)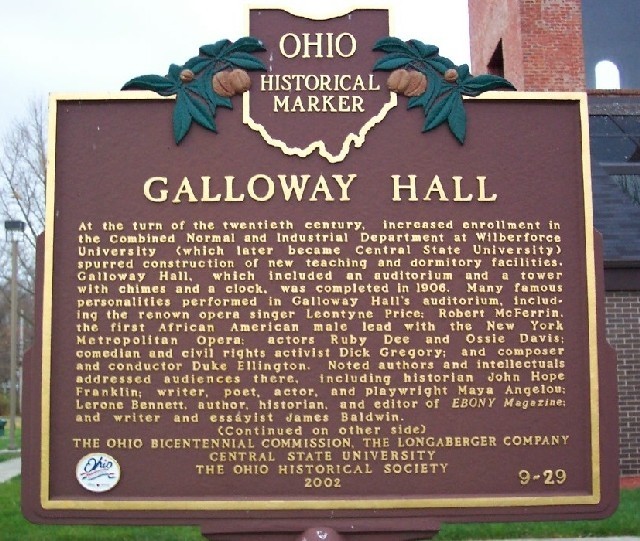 Historical Marker at Central State University (part b)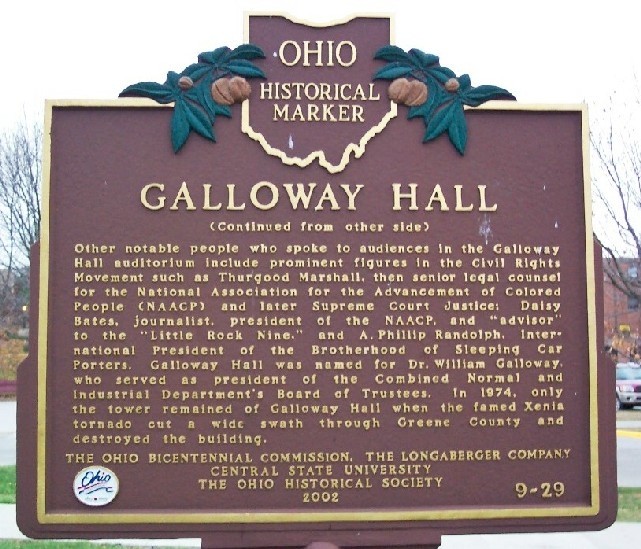 The Rebuilt Galloway Hall and Clock Tower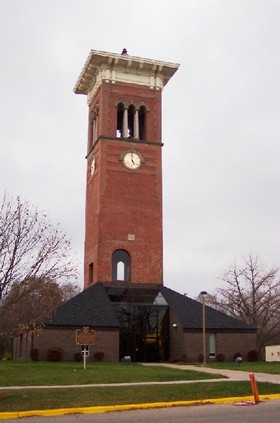 The Rebuilt Galloway Hall, Clock Tower, and Bell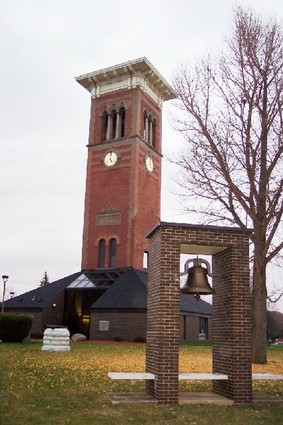 School Banner located on Central State University Website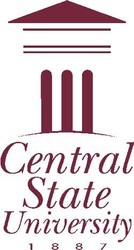 Backstory and Context
CSU was founded in 1887 to educate African Americans in industrial trades and to be school teachers. Although, the era it was built was racially charged. No restrictions were ever placed on race or gender of its students. CSU student body population is mainly made up of minorities. With 94% of the student population being African Americans. 
Known for being one of the first colleges fully administered by African Americans. Central State University originally operated as a single department in the historical University of Wilberforce. Wilberforce University was started in 1856. The University was sponsored by African Methodist Episcopal Church. Central State would become its own independent school in 1887. 
Galloway Hall was first constructed in 1906. Just 19 years after the University established its independence from Wilberforce. Galloway hall was one of the first buildings on campus. The original stood as one of the most historical buildings on campus. Until, a tornado hit Central State in 1974. April 3, 1974, a tornado ransacked half of CSU's campus including the original Galloway Hall. School administration came together and raised money to get the building rebuilt. Although, the original Galloway Hall is no longer in existence. The remodeled version is still a great reminder of its history on the CSU campus. 
Sources
Nancy C. Curtis, Black Heritage Sites: an African American odyssey and finder's guide (Chicago: American Library Association, 1996); Cynthia L. Jackson, Historically Black Colleges and Universities: a reference handbook (Santa Barbara: ABC-CLIO, 2003); http://www.centralstate.edu/prospects/index01.php?num=26.
. Accessed October 01, 2018. www.hdmb.com.
. Accessed October 01, 2018. www.collegefactual.com.
. Accessed October 01, 2018. www.Blackpast.org.
Additional Information