Harvey Howard House
Introduction
This house was built by Harvey Howard, a druggist, in 1860. In 1893, after passing through many owners, Captain James B. Taylor bought the property. Taylor had served in the 120th Ohio Volunteer Infantry during the Civil War and worked as a lawyer. The death of Taylor's wife Emelie prompted him to sell the house in 1906. It then became Wooster's first city hospital until 1943. That year, the Central Christian Church bought and restored the home and used it for education programs.
Images
The Harvey Howard House in 2012.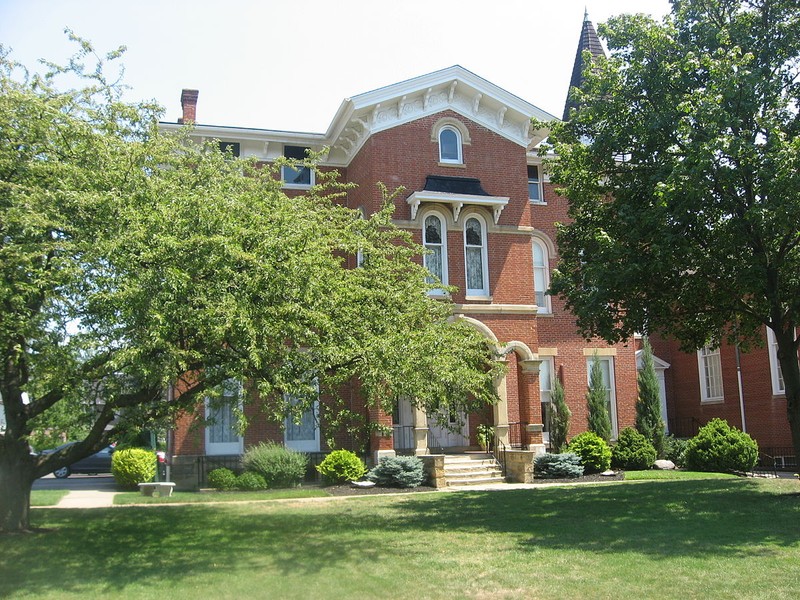 Backstory and Context
Wooster Church of Christ was founded on July 26, 1835. Its first sanctuary, built in 1847, was located on Walnut and South Streets. A new church was constructed from 1890 to 1891 on North Buckeye Street. The church changed its name to the Central Christian Church in 1951, eight years after buying the Harvey Howard House.
Sources
5-85 Harvey Howard House. Remarkable Ohio. Accessed October 04, 2018. http://www.remarkableohio.org/index.php?/category/1521.