The Wayne Theater (1937-1978)
Introduction
The Wayne Theater opened in 1937; it was operated by Walter Brubaker and the Mott family, who also owned the Lyric Theater (later renamed the Wooster Theater). In 1956, the Wayne Theater closed. The Daily Record newspaper bought it two years later. The Brubaker family then reopened the theater in 1968 as the Lyric II, though it closed again in 1978. It has since been demolished.
Images
The Wayne Theater was at one time part of the Schine's Theater chain. (Pictured here in 1939, from the James L. Smith Collection.)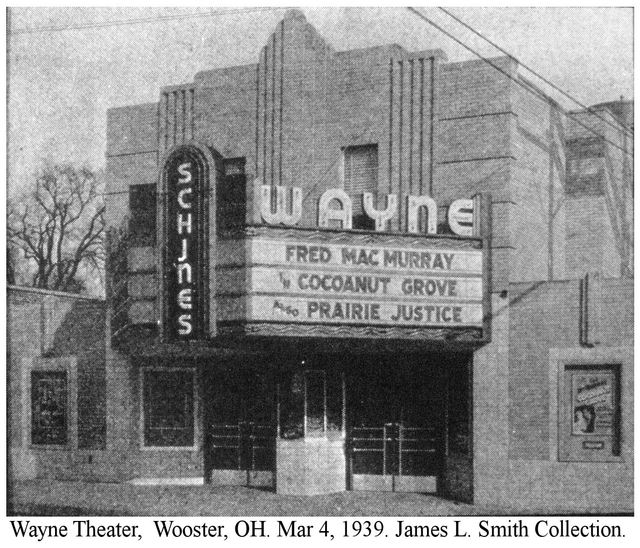 Sources
Flickering Memories Of Wooster Theater. The Daily Recorder. February 23, 1999. Accessed October 08, 2018. https://www.the-daily-record.com/news/19990223/flickering-memories-of-wooster-theater.

Hamann, G. D.. Lyric II Theater. Cinema Treasures. Accessed October 08, 2018. http://cinematreasures.org/theaters/31966. Photo source.